Jump to recipe
I am sitting right now in front of my computer thinking about writing something deep and meaningful, but I am hesitant because this is a food blog after all. You probably want to know about shredded beef and peppers, that's why we are here right? Well, listen to this… Yesterday, I woke up pretty early, as usual, and while my daughter was eating her breakfast I was slicing peppers and getting the meat ready for the crockpot, it took me about 5 minutes to get dinner ready, 8 hours ahead of time. I don't use the crockpot very much and I don't understand why. It is so convenient! Anyway, I had a piece of flank steak (skirt, fajita) in my fridge and I thought about making Carne Deshebrada. The Cubans call it "Ropa Vieja" which means "old rags", this dish does look a little like rags, it is not very pretty that's for sure but It is certantly delicious!
My crockpot was ready to go so I got dress and head out to the Y like every morning (almost every morning).You know, you get there and see people and talk-visit a little before you start whatever class you do or your work out routine, right? So, one of the instructors gets up on the stage and starts talking, trying to give a message to the crowd, something motivational and encouraging to get you in the right mood before class. There was one small group of people that would not stop talking! so disrespectful! you could tell the instructor wasn't happy about it. I mean, C'mon! we are adults, we are the ones who teach our kids about respect, and listening and give the other person their time and to look at them when they're talking to you; right? Well, the same day, a few hours later I was talking to somebody (we were in a completely different environment) and I was telling them a story about something I saw that morning (not about the Y, although I should've had) and all the sudden he looks down and reaches for his phone and starts talking on it… R.e.s.p.e.c.t! Have we lost it? Are we too busy to give it the time? What is going on with our society?! make your mommas proud, people! There are my five cents.
Back to the food…I love food. The one thing I am sure is, if you dump meat, peppers and seasoning in a crockpot, 8 hours later you'll come home and have dinner ready and it will be juicy, tender and delicious (unless you're Jack Pearson). That's such a comfort! (Movie quote).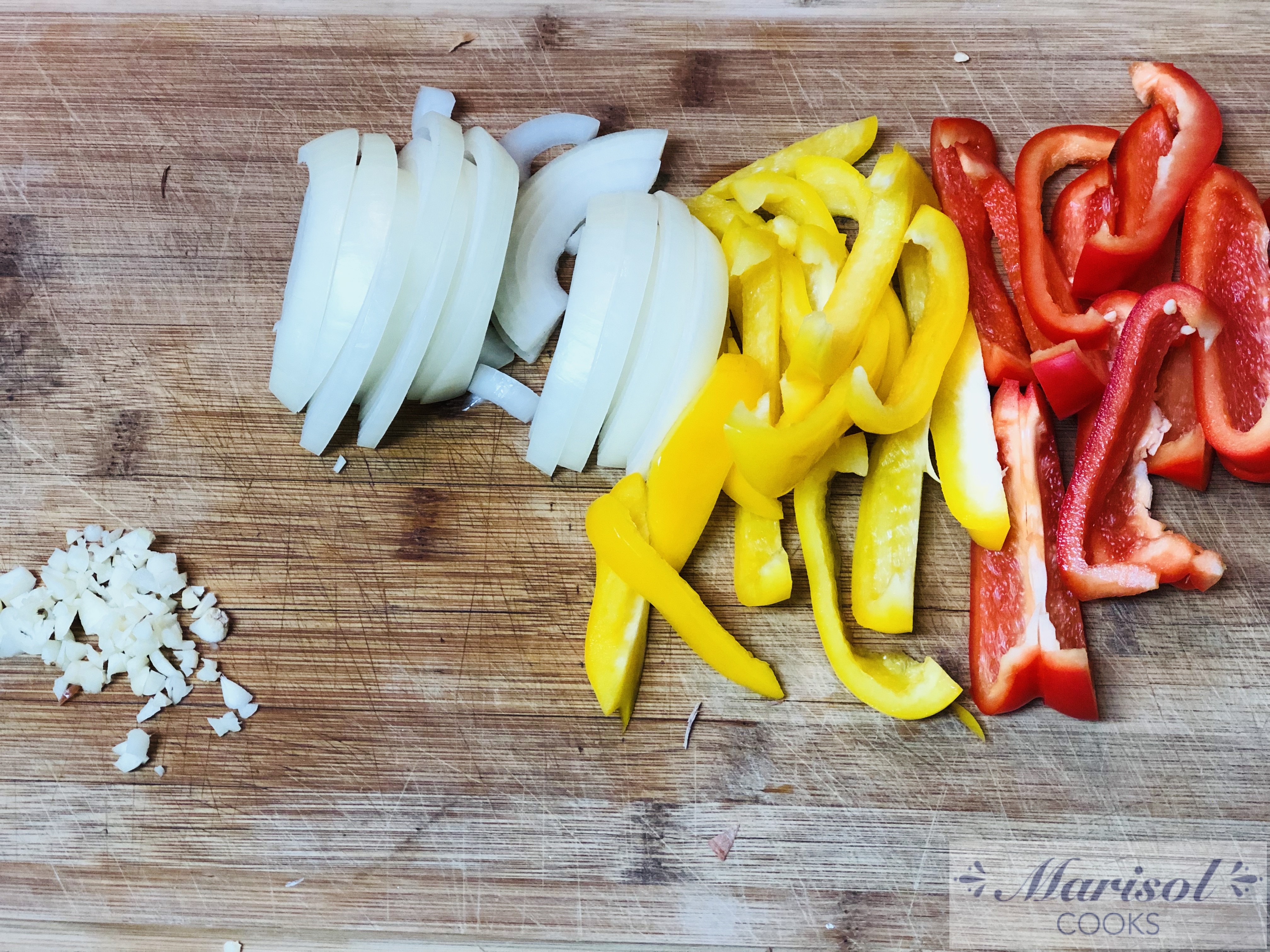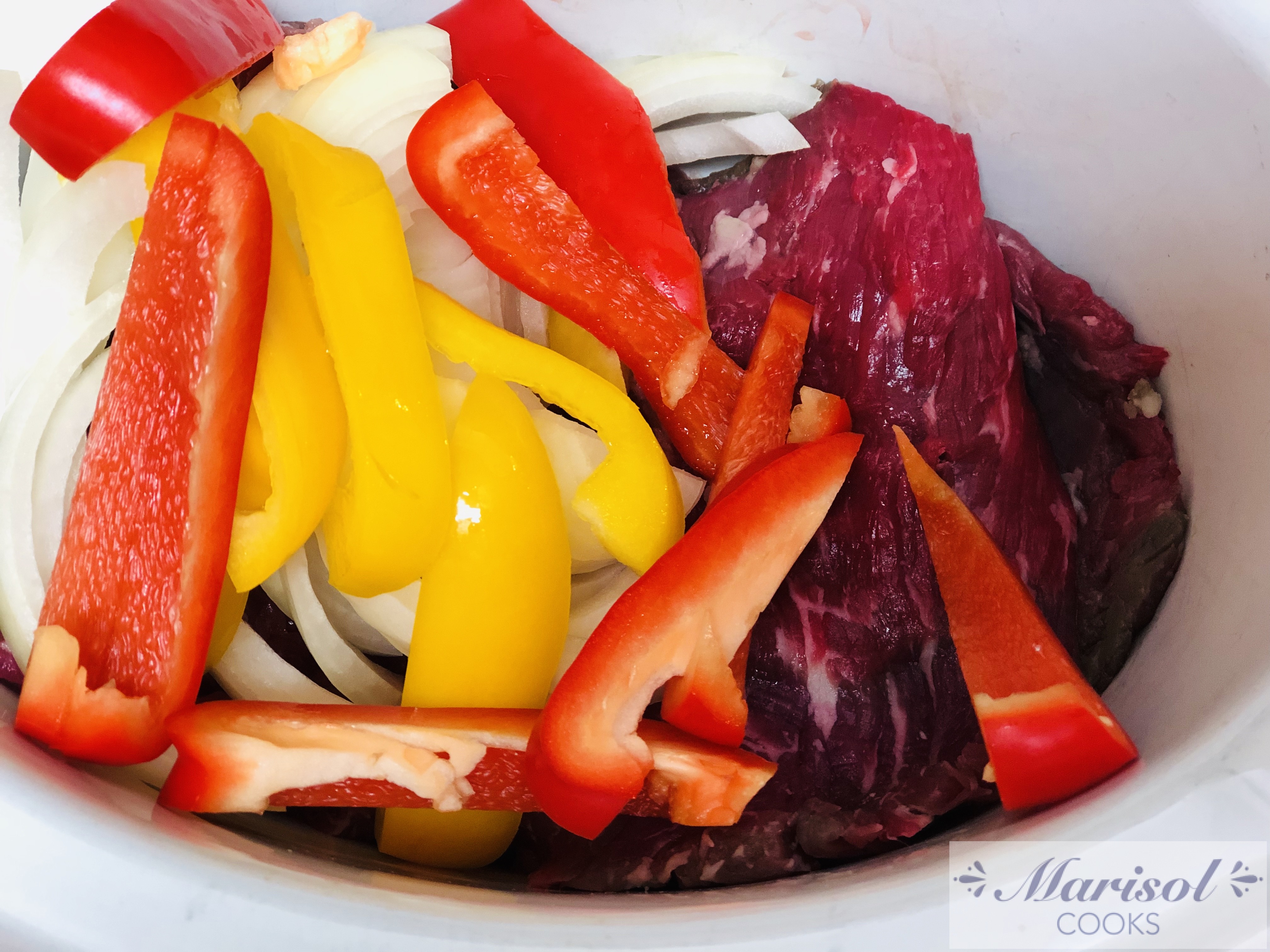 The meat should be falling apart after 8 hours. Transfer to a plate and use a couple of forks to shred it.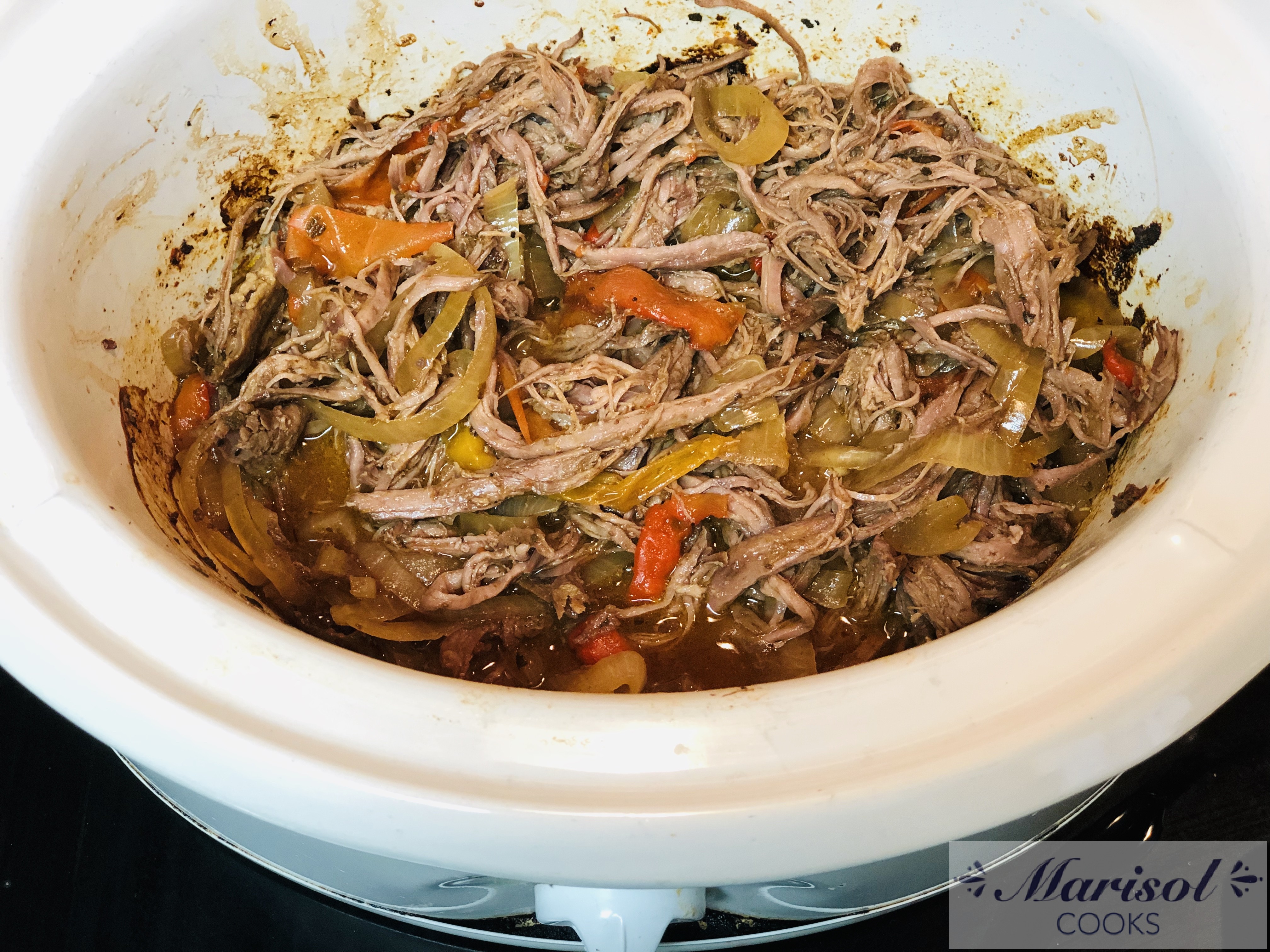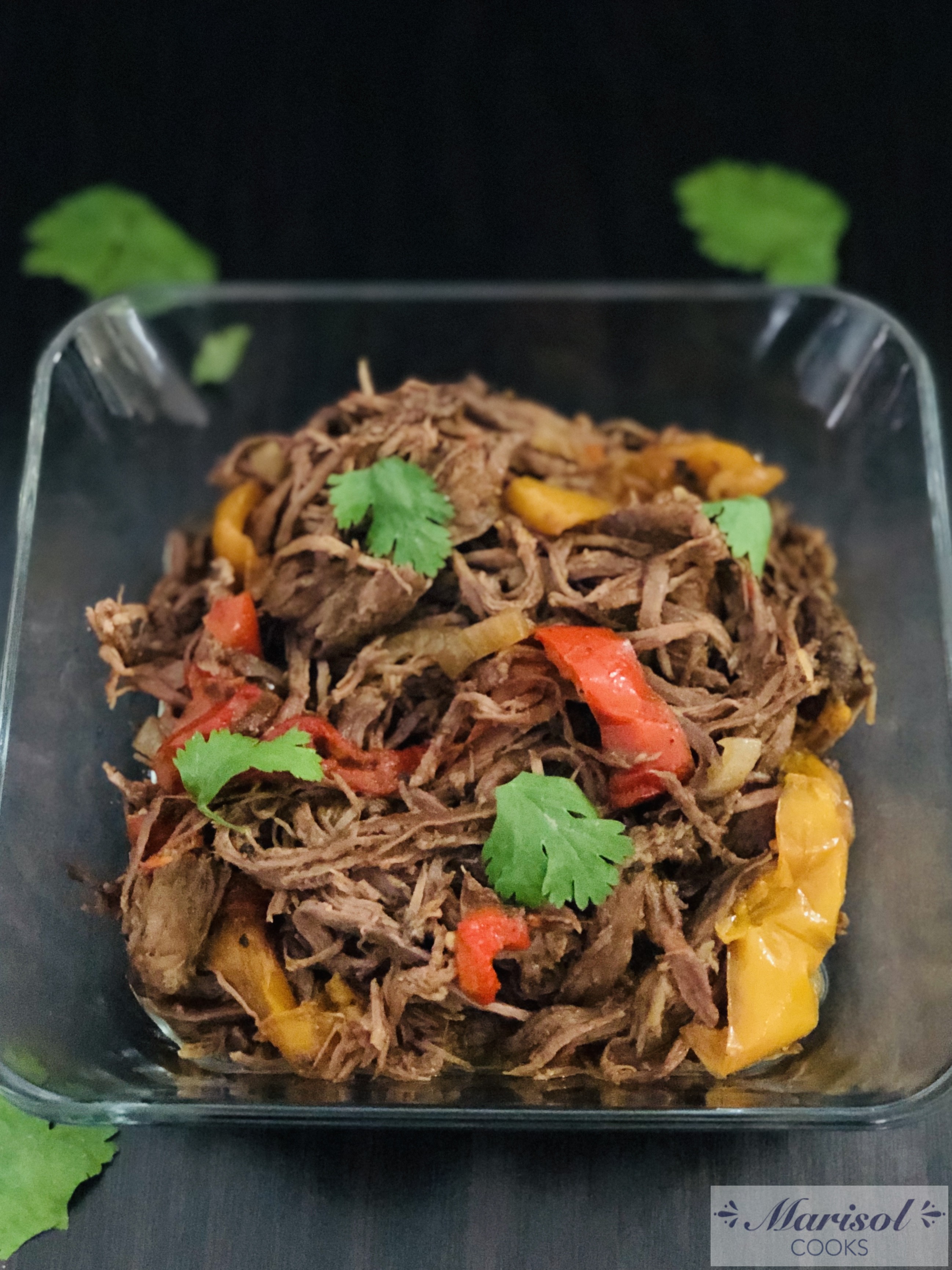 Carne Deshebrada/ Shredded Beef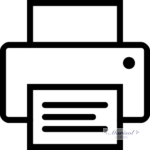 Ingredients
1 to 1/2 Lb flank steak
2 bell peppers
1/2 onion
2 garlic cloves
1 teaspoon cumin
1/2 teaspoon chili powder
1 1/2 teaspoons dry Mexican oregano
1 bay leaf
1/3 cup tomato sauce (or 1 can diced tomatoes)
1 teaspoon salt
1/2 teaspoon pepper
Instructions
Slice the bell peppers and onions and mince the garlic. Place the meat in the crockpot and cover with the vegetables. Season everything with cumin, chili powder, Mexican oregano, tomato sauce and salt and pepper. Place the bay leaf on top and cover. Cook on low for 8 hours. Do not disturbed the meat while cooking.
Once the meat is done transfer to a big plate and using two forks, shred it. Return to the crockpot and let it absorb the remain juices. Serve. Enjoy!
© 2023 Copyright 2020 MarisolCooks.com