Jump to recipe
Prepare yourselves for the best vegetarian tacos ever! "Chipotle Black Bean Tacos". From all types of beans, black beans are my favorite. Not only because they're delicious of course, but they are also nice to my tummy (shame on you, pinto!), they're higher in fiber and antioxidants.
I cooked these beans with onions, garlic and of course, Chipotle peppers. The taste is incredible! smoky, spicy and a little fragrant from the oregano. I love crispy tacos but I don't make them often because I don't like using much fat when I cook and to get them crispy takes a lot of frying oil. Well, this is a much healthier alternative, they're baked! They came out just as crispy as if they were fried in oil. Garnish with shredded purple cabbage, cilantro, onions, tomato and drizzle with Mexican crema. Simply delicious with zero guilt.
Find recipe below.
Chipotle Black Bean Tacos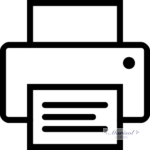 Notes
Chipotle peppers are smoky and hot. If you don't want your beans to be spicy just add 1 teaspoon of the adobo juice and skip the peppers.
Don't use a baking dish or a baking sheet with a high rim. It will make the tacos steam and they will not be as crispy.

Ingredients
1 tablespoon oil
1/4 Onion, chopped
2 garlic cloves, minced
3 cups black beans
1/4 tsp oregano
2 chipotle peppers, seeded and chopped (canned in adobo sauce)
salt and pepper to taste
—For the tacos—
Cooking spray
10-15 corn tortillas
shredded cabbage
chopped cilantro
sliced tomatoes
sliced onion
Mexican cream
salsa
Instructions
Preheat oven to 425 Degrees.
Heat a large skillet on medium high heat and add the oil.
Cook the onions and garlic until tender.
Add the black beans, chipotle and oregano. Cook for 5 minutes.
Using a potato masher, mash the beans and continue cooking for 5 more miniutes. Season with salt and pepper. Set aside.
Heat up a large skillet or griddle. Spray both sides of the tortillas with cooking spray and place them on the griddle. You want the tortilla hot and pliable, about 2 min each side.
Add black beans to the center of the tortilla and fold to make a taco. Place taco on the baking sheet. Repeat with the rest of tortillas and beans.
Arrange tacos on a cooking sheet making sure they don't overlap.
Bake for 20-25 minutes until golden brown and crispy.
Garnish with shredded cabbage, tomatoes, onions, salsa and crema if desired.
Enjoy!
© 2023 Copyright 2020 MarisolCooks.com
Recipe not found