Jump to recipe
This is "Sweet Potato and Chrizo Hash Stuffed Peppers" I've been making this hash for years and I just realized I never wrote the recipe for my blog! I had to get working. Instead of just making the hash (which is perfectly delicious on its own) I decided to stuffed some beautiful Anaheim Peppers that I found at my local @HEB. I couldn't resist! These peppers are very mild and so easy to work with. I like them better than Poblanos but, don't tell anyone I said that. 
I drizzle a simple avocado sauce made with avocados, milk, cilantro and salt and pepper. Super easy but it takes the whole dish to another level of flavors. If you happen to see these peppers at the store, grab some! And make this hash. You can thank me later. Never mind, you don't even have to thank me. Just give it a try.
Sweet Potato and Chorizo hash Stuffed Peppers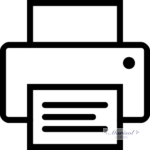 Notes
This recipe makes enough for 2 peppers but you can always double  it.
You can use nut milk or even water to make the avocado sauce,  if you  want to make it dairy free.

Ingredients
1 large sweet potato
olive oil
4oz Mexican chorizo
1/4 cup chopped onion
2 Anaheim peppers (you can sub poblano peppers)
1 small avocado
small bunch of cilantro
1/4 – 1/3 cup milk
salt and pepper to taste
Instructions
Preheat oven to 400 Degrees. Line a baking sheet with parchment paper.
Peel the potato and dice into small cubes about 1/4″ in size. Transfer to the baking sheet, drizzle with olive oil and season with salt. Bake until tender about 20 min.
While the potatoes are baking cook the chorizo and onion on medium high heat until brown, (you can add oil if you use a lean chorizo) set aside.
Once the potatoes are done add them to the skillet with the chorizo and onion and stir everything together until well combine. Set aside.
Place the peppers on a baking sheet lined with aluminum foil and place directly under the broiler to let the skin of the peppers chard. It will take just a few minutes, keep an eye on them.
Remove the peppers from the baking sheet and place them inside a plastic bag (or a sealed container) for a few minutes. The peppers will start to sweat, this will make the skin so much easier to remove.
Let the peppers cool enough to handle and remove the skin. With a small knife make a small slit on the center from top to bottom. Just like opening a pocket.
Remove the seeds and veins and stuffed with the sweet potato and chorizo hash.
Place the peppers in a small baking dish and place in the oven at 375 degrees for a few minutes, just to warm them up. (You can also use the microwave)
While the peppers are warming up add the avocado, cilantro, milk, salt and pepper into a blender and blend until smooth. Add more milk for a creamier consistency. Drizzle over the peppers before serving.
Enjoy!
© 2023 Copyright 2020 MarisolCooks.com