Jump to recipe
I don't always make fancy breakfast but when I do, I go all the way in. These "Italian Style Eggs Benedict" are going to blow your mind. They are not only beautiful but also packed with tons of flavor and textures. Just like I like my food. I replaced the English muffins with crispy, gluten free polenta cakes and drizzle the poached eggs with basil pesto. A touch of salty parmesan cheese and oh, boy! you are in for a scrumptions meal.
What you need to make "Italian Style Eggs Benedict"
Grits. You can always use leftover grits, or you can make them ahead of time for this recipe.
Butter. If you are cooking the grits.
Salt and pepper.
Oil for frying
Canadian Bacon. I made the polenta cakes the same size as the bacon so you can get a little of everything in ever bite.
Eggs. Fresh is possible but if you can't get fresh eggs, I will show you a trick to make the perfect poached egg with whatever eggs you have. Look for the Tips and Tricks section below.
Basil pesto. If you want to take a shortcut this is it. Store bought pesto is just as good as homemade pesto. You can find in at any grocery store.
Parmesan Cheese. Freshly grated, please.
Helpful Tips and Tricks
I like to make the polenta cakes thin because I find them crispier. Layering two thin polenta cakes give this dish extra texture and crispiness. Keep in mind the larger the baking dish the thinner you will spread the grits.
If you don't have fresh eggs here is a tip for you: Crack the egg into a small strainer. This will drain any excess water and you will be left with a clean egg. You would be surprised at the amount of water store bought eggs have. Transfer your egg into a small bowl and gently drop it in the hot water.
Poaching eggs could be a little challenging and requires time and patience. If you are not up to the task but still want to enjoy this delicious dish, a sunny side up egg would be just as delicious and beautiful
Italian Style Eggs Benedict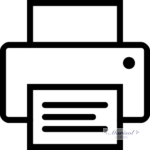 Ingredients
Left over grits (if making grits from scratch, recipe as follow)
-For the grits
1 cup polenta grind grits
4 cups water
½ tablespoon butter
Salt and pepper to taste
-For the eggs
1-2 tablespoons oil
4 slices Canadian bacon
4 whole eggs room temperature
1 tablespoon white vinegar
Store bought basil pesto
Grated Parmesan cheese
Instructions
If making the grits add the ingredients into a sauce pan and cook per package instructions. Let them cool.
Line an 8×8 baking dish with plastic wrap and add the grits. Spread evenly on the baking dish. Chill for a couple of hours or overnight.
When ready to make the polenta cakes turn the oven to "warm" setting (about 200 degrees). Remove grits from the baking dish and transfer to a cutting board, using a cookie cutter cut out 4 to 6 circles depending on the size of the cutter.
Heat a large skillet on medium high heat and add the oil, carefully place the cakes on the skillet and cook until golden brown and crispy, about 5 minutes per side. Transfer the cakes to a baking sheet and keep warm in the oven while you make the bacon and poach the eggs.
Clean the skillet with a paper towel and add 1 tablespoon of oil. Place the slices of Canadian bacon and cook until done turning a few times while cooking. Transfer to the oven to keep warm.
Fill a medium pot with water, about ¾ full and bring to a rolling boil. Add the white vinegar.
Crack the eggs (one at a time) into a small bowl making sure there are no shells, and the yolk is intact. Create a vortex by stirring the water with a wooden spoon. Carefully drop the egg into the center of the vortex and cook undisturbed for 4 minutes. Cook one egg at a time. Using a slotted spoon, fish the egg out and transfer to a paper towel to drain. Springle the egg with salt.
To assemble the eggs benedict, place the polenta cake on a serving plate, add a slice of Canadian bacon and top with the poach egg. Generously drizzle the egg with the basil pesto and sprinkle with grated parmesan cheese.
Serve immediately.
© 2023 Copyright 2020 MarisolCooks.com