Jump to recipe
This recipe is perfect for those days when you don't want to fire up the grill to cook a small batch of fajitas to feed your small family of four. These fajitas are tender and juicy (check the tips and tricks sections below) and cook in no time. You only need a few spices or your favorite fajita seasoning, warm tortillas and a nice salsa. You will have a delicious chicken fajita dinner that will please everyone in less than fifteen minutes.
What you need to make Air Fryer Chicken Fajitas
Chicken breast. Chicken thighs would also work great for this recipe.
Bell peppers. I used a variety of colors, but it is optional. Green peppers are just fine.
Spices: Cumin, paprika, garlic powder, salt and pepper. I always make my own mix, but you can also use your favorite fajita seasoning for this recipe.
Tortillas and salsa for serving
Helpful Tips and Tricks
To make sure you get juicy and evenly chicken cooked breast, you need to do two things:
–Let the chicken come to room temperature before you cook it. That means let it sit on the kitchen counter for at least 30 minutes. If the chicken is frozen or even cold in the center, it will dry out and get chewy. No worth it.
–Pound the chicken until even thickness. I place the chicken inside a zip top bag and pound the thickest part of the breast until it evens out with the thinnest part of the breast. This will help the chicken to cook through in a shorter amount of time. If you don't pound the chicken, the thickest part will take longer to cook while the thinnest part will be overcooked and dry.
–Follow these two tips and you'll get perfectly cooked chicken breast every time.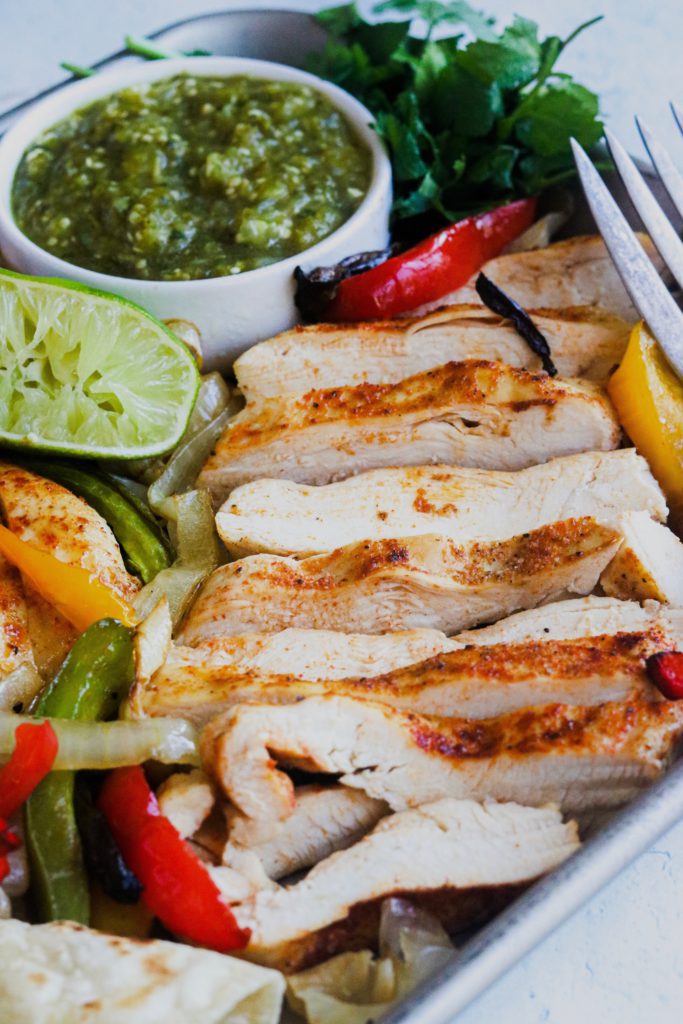 Other Air Fryer recipes you will love
Chili Lime Chicken/Air Fryer – Marisol Cooks
Air Fryer Honey Chipotle Chicken Wings – Marisol Cooks
Air Fryer Lemon Pepper Chicken – Marisol Cooks
Air Fryer Buffalo Chicken Wings – Marisol Cooks
Check out my favorite salsas
Roasted Tomatillo Salsa (Molcajete) – Marisol Cooks
Chile de Arbol Salsa – Marisol Cooks
Air Fryer Chicken Fajitas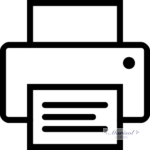 Ingredients
2 boneless skinless chicken breast
3 bell peppers (I used different colors)
1 onion
1 teaspoon cumin
1/2 teaspoon paprika
1/2 teaspoon garlic powder
salt and pepper to taste
salsa and tortillas for serving
Instructions
Thinly sliced the bell peppers and onions and set aside.
Pound the chicken breast until even thickness.
In a small bowl mix the cumin, paprika, garlic powder, salt and pepper. Season the chicken with the spices on both sides.
Spray the air fryer basket with cooking spray. Add the veggies to the basket and place chicken on top.
Cook at 380 degrees for 12 minutes turning the chicken halfway through cooking.
Slice the chicken breast against the grain and serve with fajita veggies, warm tortillas and salsa.
© 2023 Copyright 2020 MarisolCooks.com