Jump to recipe
Chilaquiles is one of my favorite breakfast dishes. It is also a very popular one in Mexico. There are many ways to prepare chilaquiles but they all start with this, corn tortillas and salsa. My favorite chilaquiles are red and I like to add toppings like a fried egg or queso fresco, sweet Mexican cream and avocado. Perfection. So, what do you do when you're by yourself at home, on a rainy day wondering what are you going to eat? You open your fridge, see some old corn tortillas and…it's done. Chilaquiles!
My grandmother used to make a mix between chilaquiles and migas. Migas is short for migajas, which means scraps or left overs. The difference between migas and chilaquiles is that you make migas scrambling eggs and fried tortilla scraps, while chilaquiles are bigger pieces of fried tortillas cover with green or red salsa. My grandmother used to simmer tiny pieces of old tortillas in red salsa, so it wasn't migas and It wasn't quite chilaquiles either. My grandmother has been gone for 14years now and I still crave her migas. Nobody makes them like she used to make them. I think It was her way to season, she gave everything her special touch, she made the simplest food taste so comforting, it would warm you up inside. Oh, I miss you so much, guelita.
So today I am sharing with you my recipe for classic chilaquiles. I like to make them when I notice my tortillas are getting a little hard on the edges, that means they're chilquiles ready. I don't deep fry mine, I try to stay away from fried foods because they normally give me heart burn (yes, I'm getting old) but I am going to show you how to get crispy, and super tasty chilaquiles using the littlest amount of fat. You will feel better about eating them and if you're like me, you will also feel good after eating them. I am using red sauce, it's the basic tomato sauce you use for most mexican dishes. While many people like their chilaquiles hot, mine are not. My grandmother used to make them mild and tomatoey, she didn't use peppers and I love it that way. Get my recipe for the basic tomato sauce here.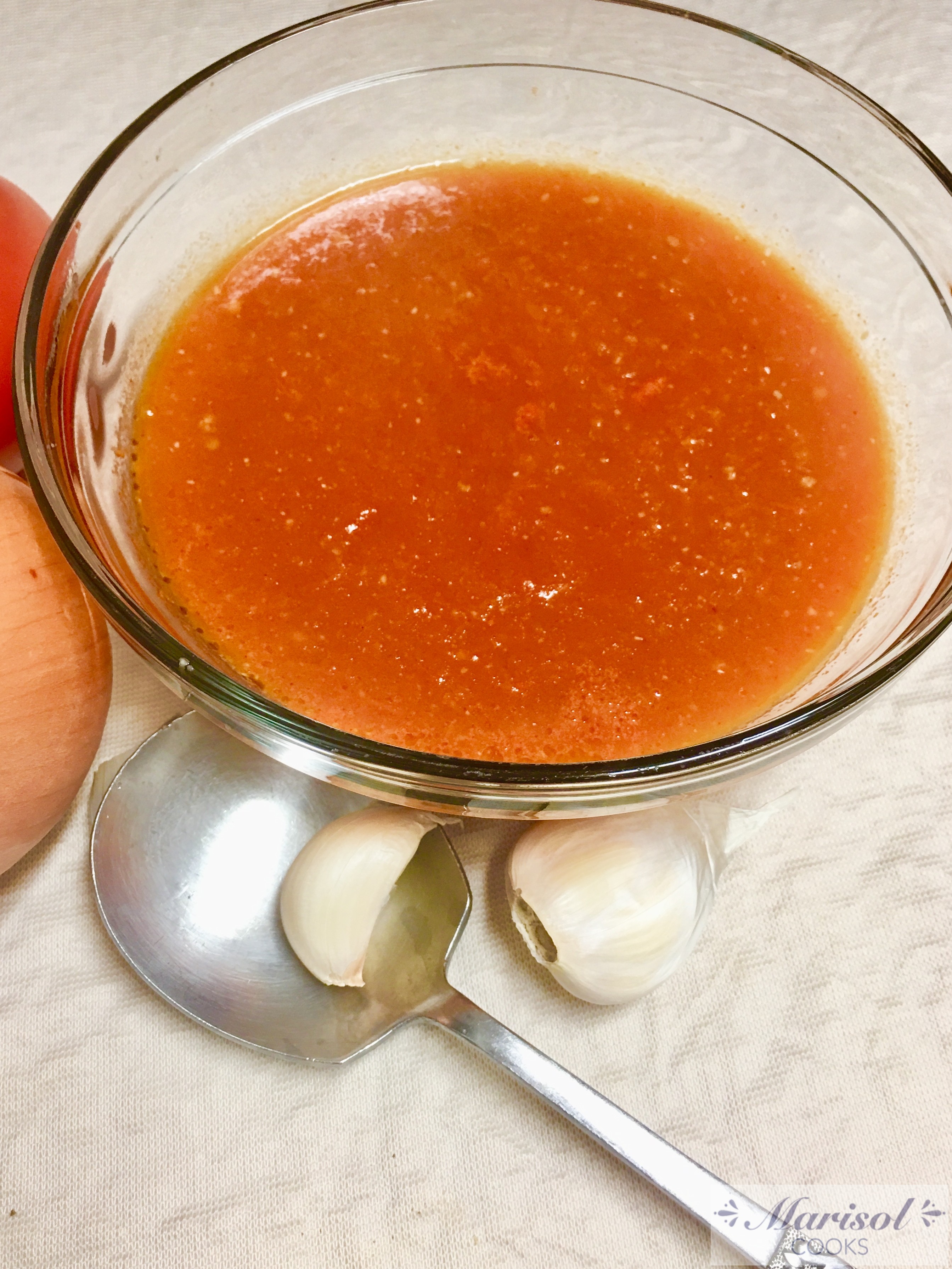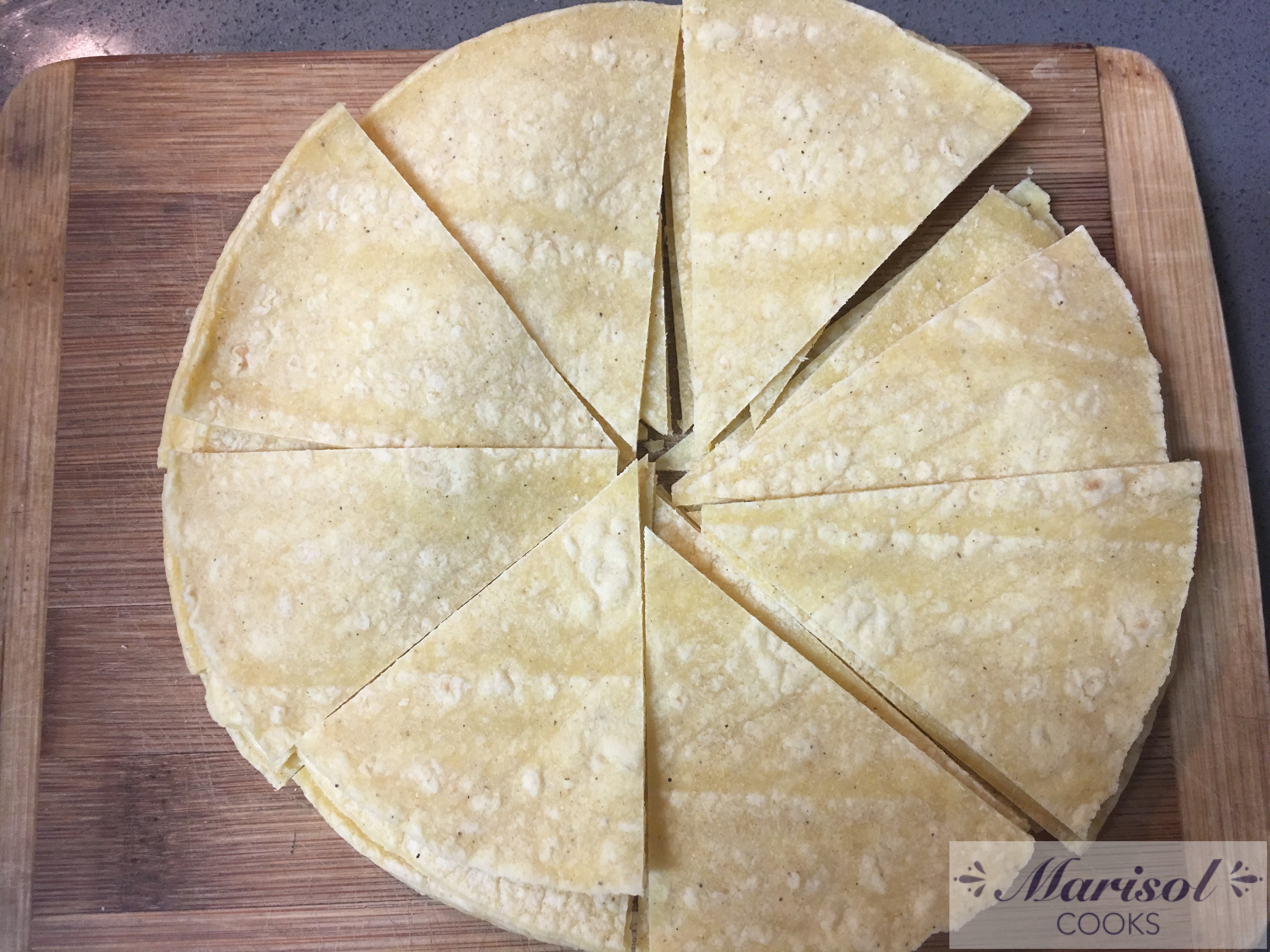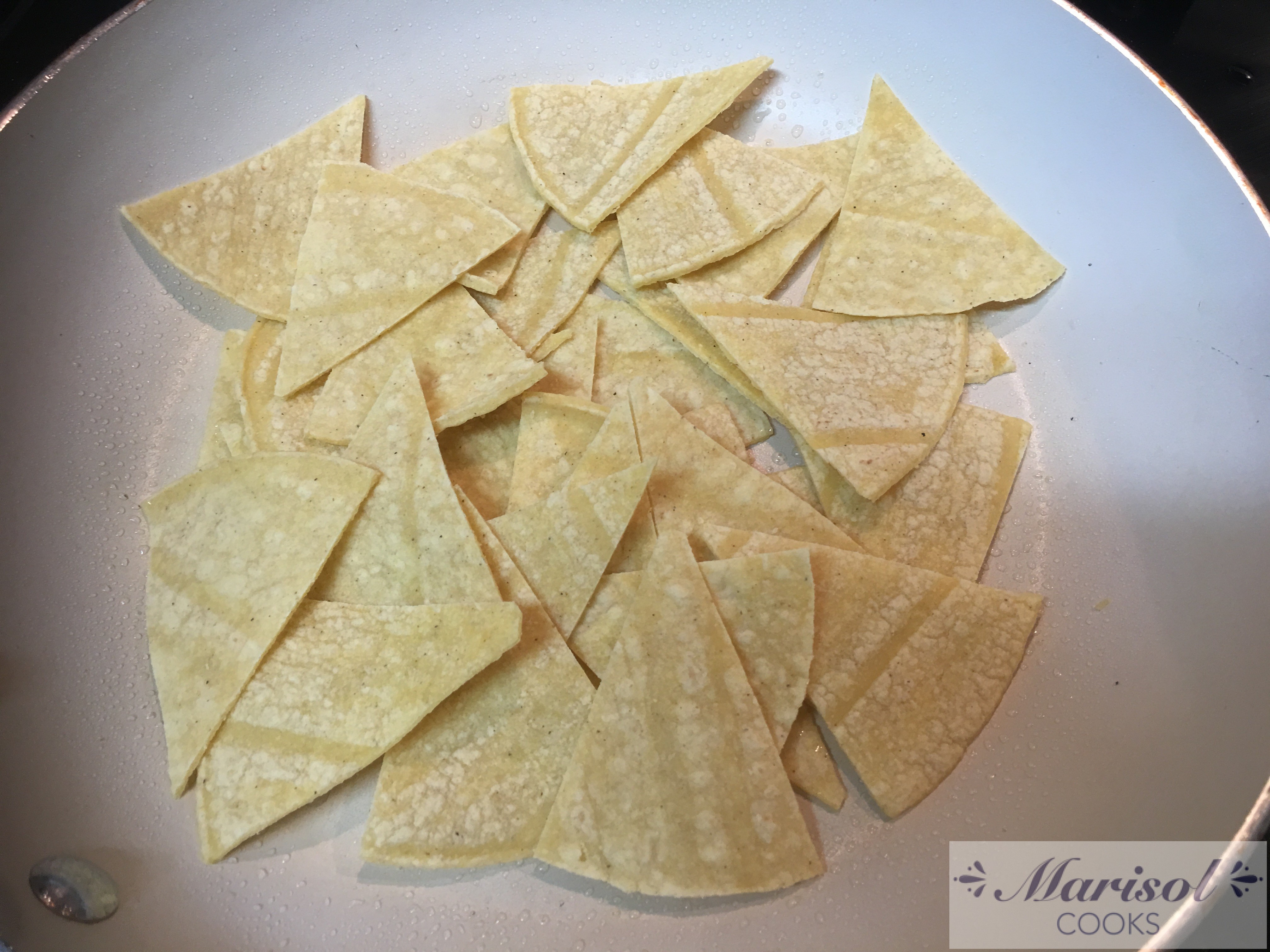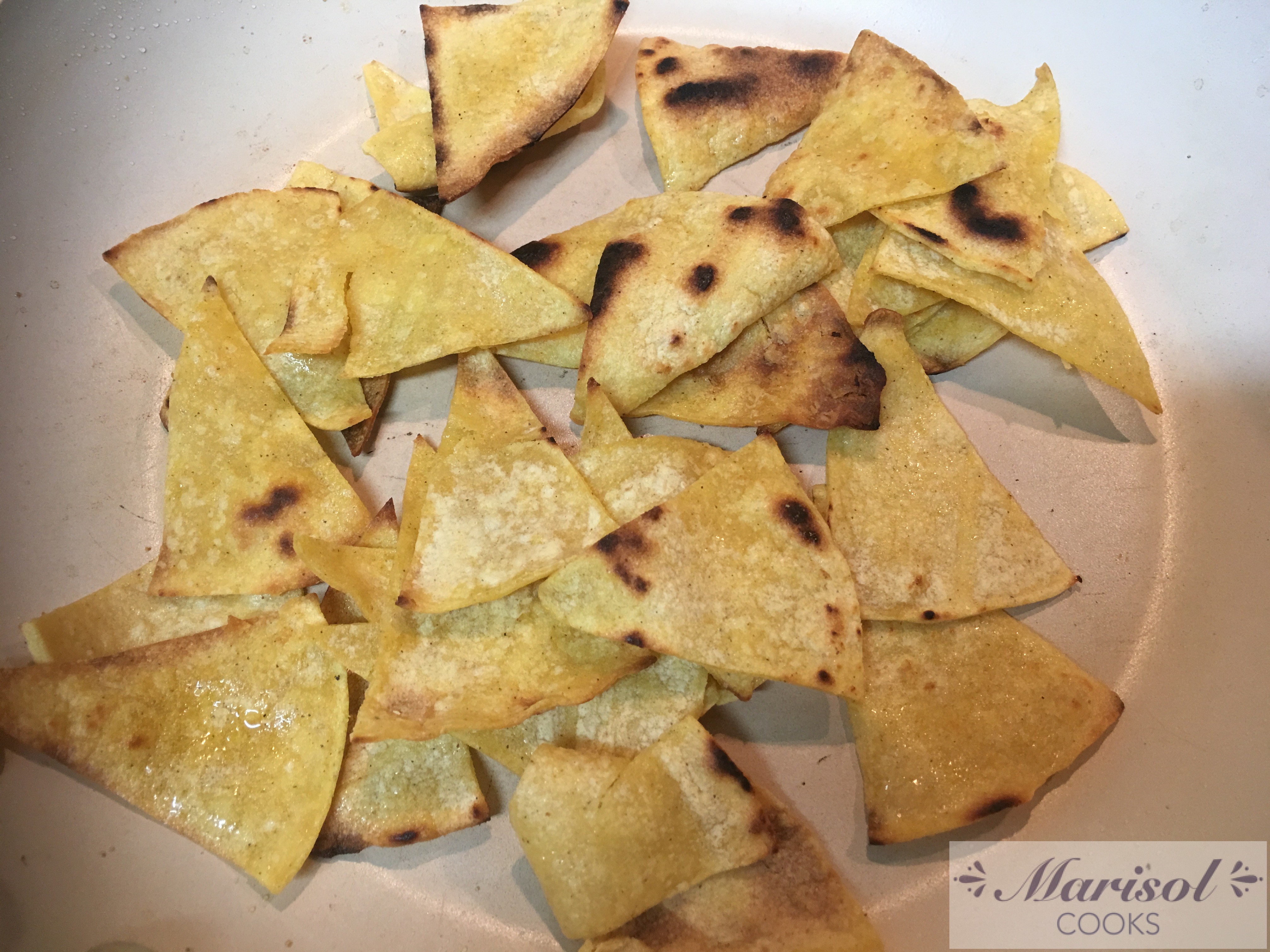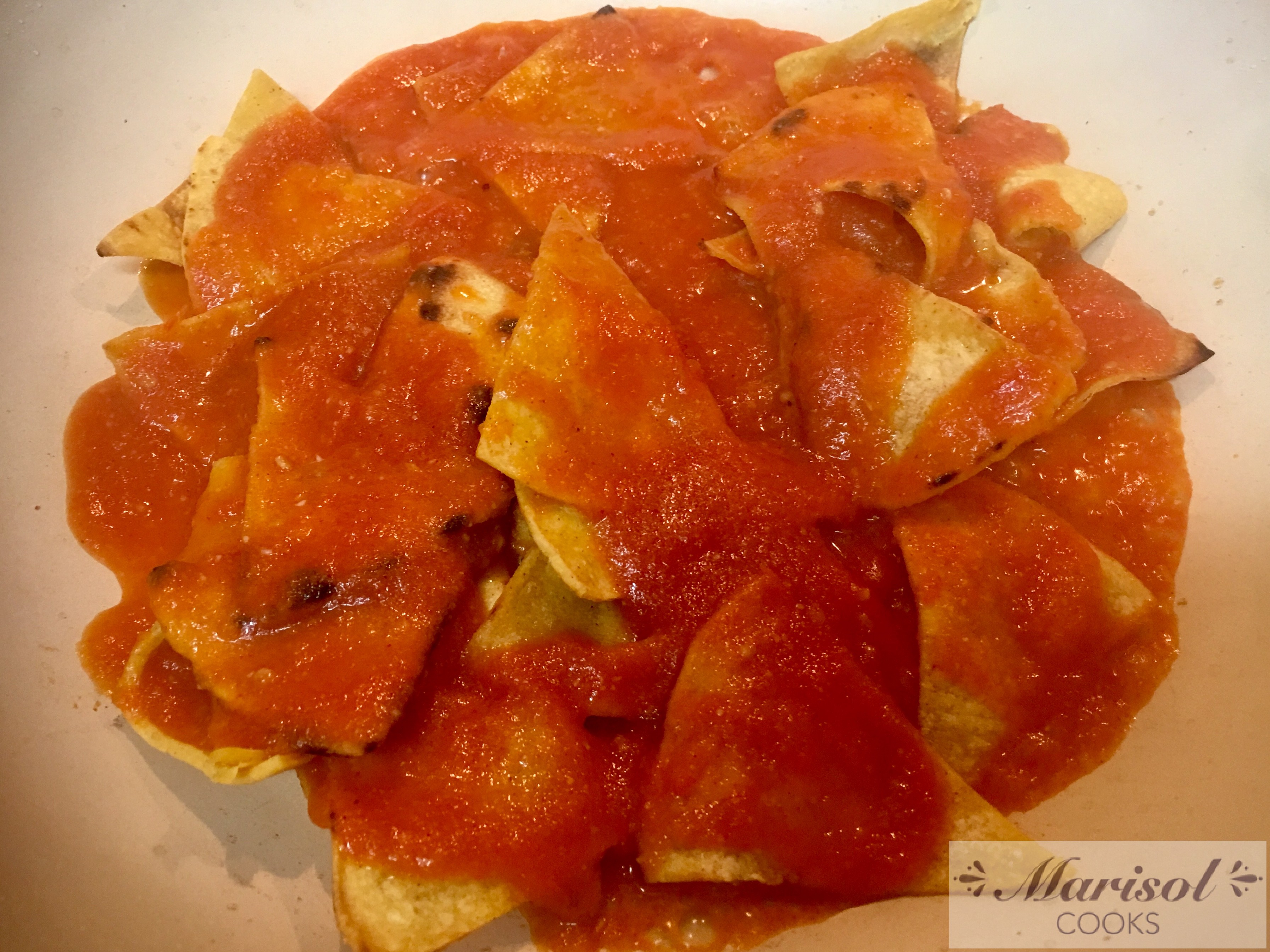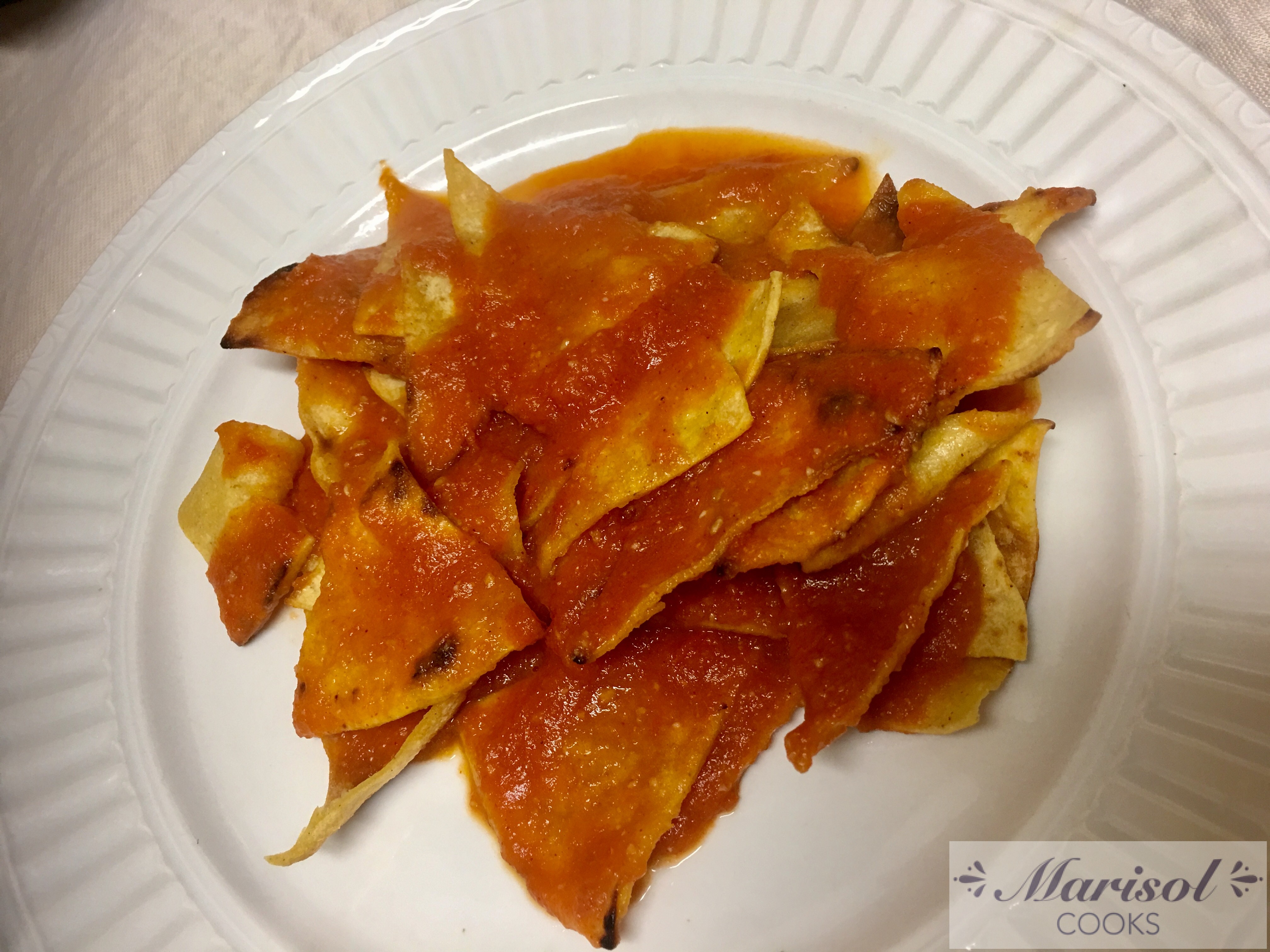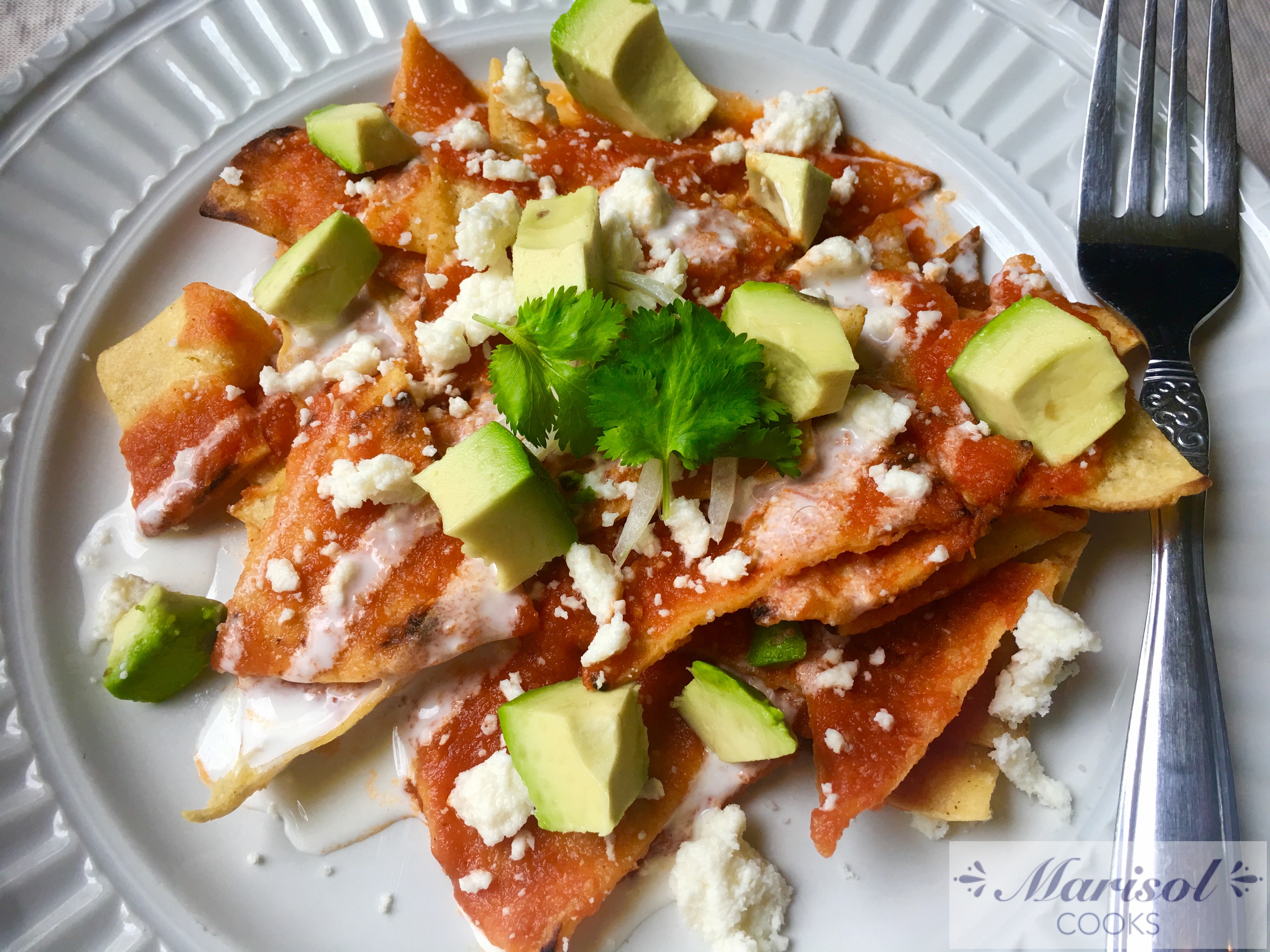 Chilaquiles Rojos/ Red Chilaquiles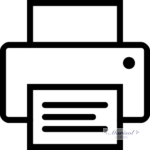 Ingredients
1 cup of basic tomato sauce
Cooking spray
4 yellow corn tortillas
1/4 crumbled queso fresco
2 tablespoons of Mexican cream
1 tablespoon chopped onion (optional)
1/2 avocado
Cilantro leaves for garnish.
Instructions
Start by warming up your salsa.
Heat up your skillet on high heat for a couple minutes
cut the tortillas crosswise in eight pieces.
Generously spray your skillet with cooking spray.
Place the tortillas on the skillet and spray them with cooking spray.
Let them cook on high heat for a couple of minutes before turning them.
Move your tortillas around a couple of times, make sure they are all cooking evenly and are getting brown and crispy. Turn your heat to low.
Pour the tomato sauce on the tortillas and let it cook for a brief minute.
Transfer the chilaquiles to plate and top them with the crumble queso fresco, crema, onion and avocados. Garnish with cilantro leaves. Eat immediately.
© 2023 Copyright 2020 MarisolCooks.com