Jump to recipe
I finally did it. I tried the famous Trader Joe's cauliflower gnocchi. I don't know why it took me such a long time to try it but I finally did and I love it. Everybody does, right? It is like soft clouds of yummy cauliflower. Super fast to make and so convenient.
I didn't follow the package instructions, instead I saute the gnocchi on a hot skillet and let it sit for a couple of minutes until they got nice and golden brown on the outside, then add whatever sauce you want, let them simmer for a few minutes until completely thawed and cooked through. This is in my opinion what gives them a better texture.
This creamy cauliflower gnocchi is Paleo, Whole30 and keto approved! The based for the sauce is coconut milk and Dijon mustard, I love the meaty flavor from the baby bella mushrooms and the extra nutrients from the spinach. This is definitely a dish you can feel good about, it is comforting and packed with flavor. TJ's Cauliflower Gnocchi will be a staple in my freezer for sure.
Find recipe below!
Creamy Cauliflower Gnocchi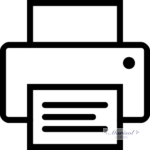 Ingredients
1 12 oz bag frozen cauliflower gnocchi
1 tablespoon olive oil or ghee
8 oz baby Bella mushrooms
2 garlic cloves, minced
1 can full fat coconut milk
1/2 teaspoon dry marjoram
1/2 tablespoon Dijon mustard
2 cups baby spinach
salt and pepper to taste
Instructions
In a large skillet, heat the oil or ghee on medium high heat.
Add the cauliflower gnocchi on a single layer and let it set undisturbed for a couple of minutes, just enough to get a nice golden brown crust. Once it has started to brown move around to get an even golden brown color. Transfer to a plate and set aside.
In the same skillet, brown the mushrooms. Add the minced garlic and let it cook for a couple of minutes.
Return the gnocchi to the skillet and add the coconut milk, marjoram and Dijon mustard. Stir and let it cook for 5 to 10 minutes until the gnocchi and mushrooms are tender.
Add the baby spinach and stir around until they are wilted. Season with salt and pepper to taste.
Serve immediately.
Enjoy!
© 2023 Copyright 2020 MarisolCooks.com