Jump to recipe
Happy Monday! And just like that Spring Break is over and Easter is only a few weeks away. I am still on baking mode and I have one more recipe up my sleeve. "Easy Chocolate Cupcakes" I love making these for my kids…and myself, of course. If you have been following me for a while you know that when it comes to baking I like easy recipes that require minimum effort and dirty dishes. These cupcakes are all that, a bowl and a whisk is all you need.
These cupcakes are super soft and moist, I normally don't even add icing feel like they don't need it. We love to eat them just like this, warm with a glass of cold milk.
We had so much fun making these during our spring break. The sprinkles were my kids idea of course, they will take any opportunity to "decorate" any baking goods sprinkles.
I baked these cupcakes in my silicon molds but they were a little stubborn, for some reason they didn't come out as easy as they normally do. Or maybe we were just in a hurry to get them out and start eating them? I think so.
Find recipe below.
Easy Chocolate Cupcakes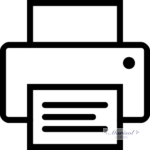 Ingredients
1 1/2 cups of flour
1 cup sugar
1 teaspoon baking soda
1 teaspoon salt
1/2 cup cocoa powder
1 cup milk
1/2 cup vegetable oil
1 tablespoon vinegar
1 teaspoon vanilla
Instructions
Preheat oven to 350 degrees. Line a cupcake tin with liners or use a silicon mold.
In a large bowl whisk all the dry ingredients. flour, sugar, baking soda, salt and cocoa powder.
Add the wet ingredients and whisk until the batter is smooth and free of lumps.
Fill each muffin mold about 2 thirds full and bake for 15 to 20 minutes or until and inserted tooth pick comes out clean.
These are best with a glass of cold milk.
Enjoy!
© 2023 Copyright 2020 MarisolCooks.com