Jump to recipe
You will never throw away left over bread again after you try these croutons. Store bought croutons are one of those things that don't make sense to me. It is so easy to make your own fresh croutons at home! They also taste so much better. You are going to love these parmesan croutons so much you will never go back to store bought again.
What you need to make Parmesan Croutons
Bread: I like to use day old French bread but any type of white bread would work great
Olive Oil
Parmesan cheese: I happened to have a block or parm cheese at home but don't feel like you have to invest in one, the grated cheese that comes in a green bottle is just fine. This recipe is all about delicious but also convenient.
Garlic powder: You can also use "garlic salt" but you need to be aware that parmesan cheese is also salty. Taste the croutons before you think about adding extra salt.
Dry parsley leaves: I add them at the end once the croutons are done because I want it to remain green and pretty. They are already dry and the heat from the oven would turn them brown.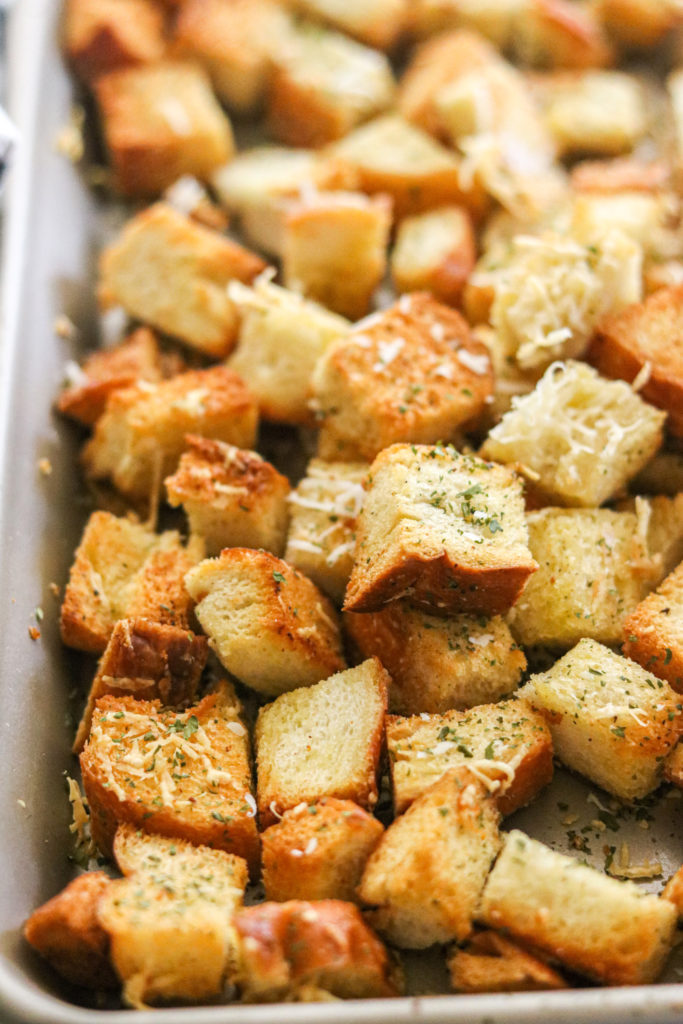 Helpful tips
They key is not to crowd the croutons. Make two batches if you need, and turn them once or twice to make sure they brown evenly. Keep an eye on them! The cooking time will depend on the size of the bread.
Enjoy these croutons with your favorite salad and soups, or just as a snack. Half of my croutons were gone before I served dinner. I make no apologies. They are addicting!
Parmesan Croutons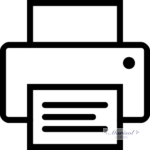 Ingredients
3 Cups diced bread, about 1/2″ in size
1/4 cup grated parmesan cheese
3 tablespoons extra virgen olive oil
1/2 teaspoon garlic powder
salt and pepper to taste
dry parsley
Instructions
Preheat oven to 400 degrees.
In a large baking sheet, arrange the bread in a single layer and drizzle with olive oi. Add the parmesan cheese, garlic powder and season with salt and pepper. The cheese is already salty so, go light on the salt about 1/2 teaspoon will be enoug. You can always taste and adjust season if needed.
Using your hands toss the bread together a few times making sure everything is coated with the oil and parmesan cheese.
Bake for about 10-12 minutes or until golden brown.
Sprinkle with dry parsley and let it cool before serving.
Enjoy!
© 2023 Copyright 2020 MarisolCooks.com