Jump to recipe
Oh, this Chipotle sauce! Creamy, luscious, smoky, spicy… You would think by looking at it that it has a lot of cream or butter in it but no, It is all veggies and only a little Mexican cream
This is a great way to sneak in veggies in your meal and surprise your picky eaters. Tomatoes, carrots, celery, roasted peppers, onions and garlic. That is the body of this sauce and a great base for a lot of sauces and soups, but what really gives it that warmth and smokiness is the chipotle peppers. Such a comforting meal and a favorite weeknight dinner.
What you need to make Creamy Chipotle Chicken ,
Chicken breast
Oil
Tomatoes, very ripe
Carrtos
Celery
Garlic
Roasted piquillo peppers (Jarred)
Bay leaf
Chicken Bullion
Chipotle peppers in adobo
Mexican crema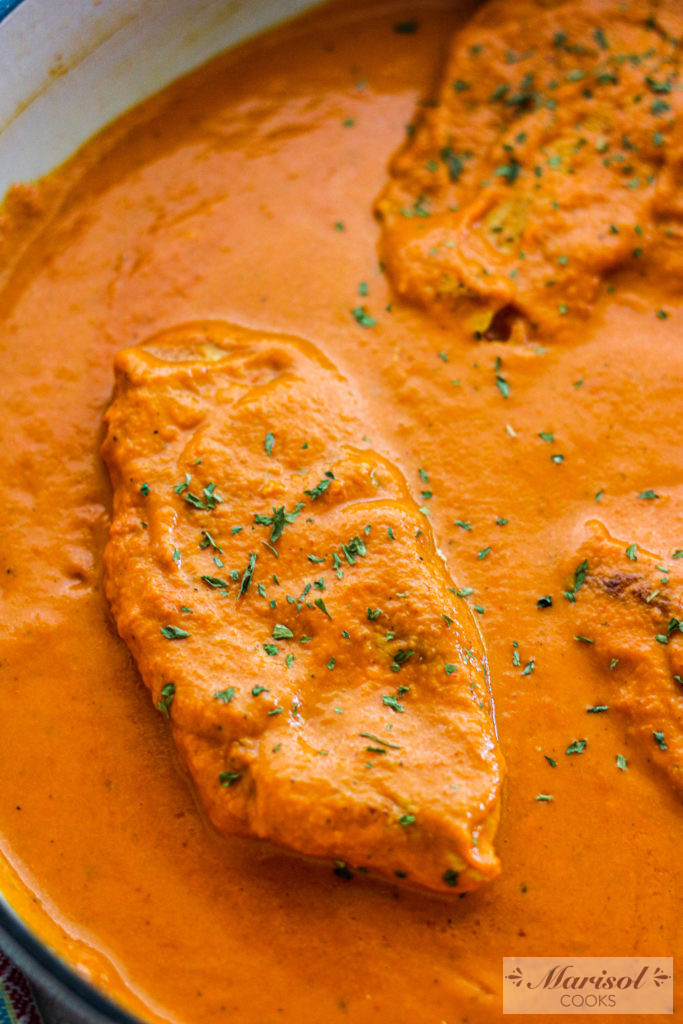 Helpful tips and tricks to make Creamy Chipotle Chicken
I used two chicken breast and made 4 cutlets out of them but you can also buy them already cut. This recipe calls for one chipotle pepper, seeds removed, but if you don't want a lot of heat (one pepper is a lot of heat to me) just use 1 tablespoon of the adobo sauce. You could also use greek yogurt to make this dish a little lighter. The trick is to not let the sauce boil. If it boils the Greek yogurt would cruddle with the heat. Always keep a gentle simmer.
How to Serve Creamy Chipotle Chicken
This dish is very hearty and rich so the best way to serve it is with white rice and veggies. A salad would also be great and crusty bread on the side. Do yourself a favor and dip that bread into the sauce. Just perfection.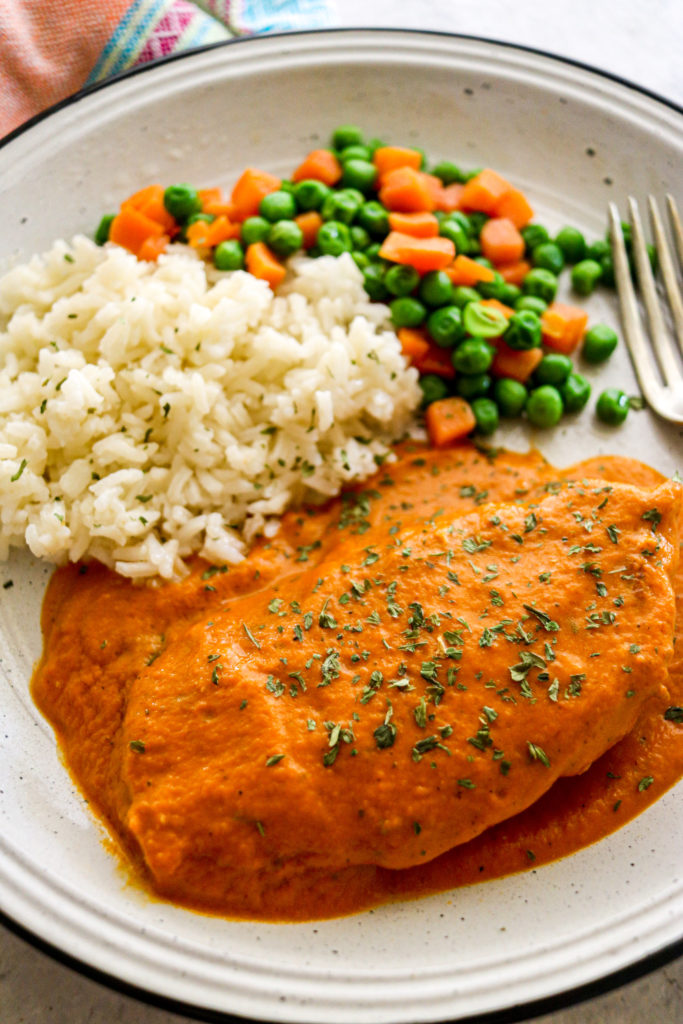 Other recipes you might like
Arroz a la Mexicana(Mexican Rice) – Marisol Cooks
Arroz a la Jardinera/ Garden Rice – Marisol Cooks
Creamy Chipotle Chicken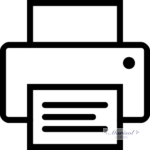 Ingredients
2 chicken breasts, bone-less skin-less
2 tablespoons canola oil
2 Roma tomatoes, roughly chopped
1/2 onions, diced
1 celery stalk, diced (1/2 is too big)
2 garlic cloves, minced
2 roasted piquillo peppers, roughly chopped
1 bay leaf
1 chipotle pepper in adobo, seeds remove (or adobo sauce)
1/4 cup Mexican crema
2 teaspoon chicken bullion
salt
pepper
paprika
Instructions
Cut each chicken breast in half crosswise making 4 thin equal slices of chicken. Season the chicken with salt, pepper and paprika. Set aside.
In a large skillet or dutch oven add the oil and bring the heat to medium high. Cook the chicken for 2 minutes on each side and remove.
In the same skillet (add more oil if needed) cook the tomatoes, onions, celery, garlic, bay leaf and piquillo peppers until tender, about 8 minutes. Season with salt and pepper.
Remove the bay leaf and add the vegetables to a blender (or use an immersion blender) along with the chipotle pepper, Mexican crema and chicken bullion. Blend until very smooth. Add some water if needed. The consistency should be very creamy and smooth.
Return the sauce to the skillet and nestle the chicken breast in the sauce. Simmer on low for just about two minutes.
Enjoy!
© 2023 Copyright 2020 MarisolCooks.com