Jump to recipe
As you might now, I was born and raised in the Northeast of Mexico. Thanksgiving isn't a tradition where I come from but once I moved to Texas, I became obsessed with everything Thanksgiving: pumpkins, warm colors, food, mostly food!
Stuffing is one of my favorite side dishes; as soon as I start smelling the poultry seasoning and sage I know the feast is about to begin. This is a recipe inspired by the stuffing my mother in law Kathy makes. It is a Thanksgiving (and Christmas) must.
What you will need to make Cornbread Stuffing
Corn Meal
All purpose flour
Baking powder
Baking soda
Whole milk
Buttermilk
Eggs
Butter
Onion
Celery
Poultry seasoning
Dry Sage
Chicken Stock
Cooking Spray
Salt and pepper to taste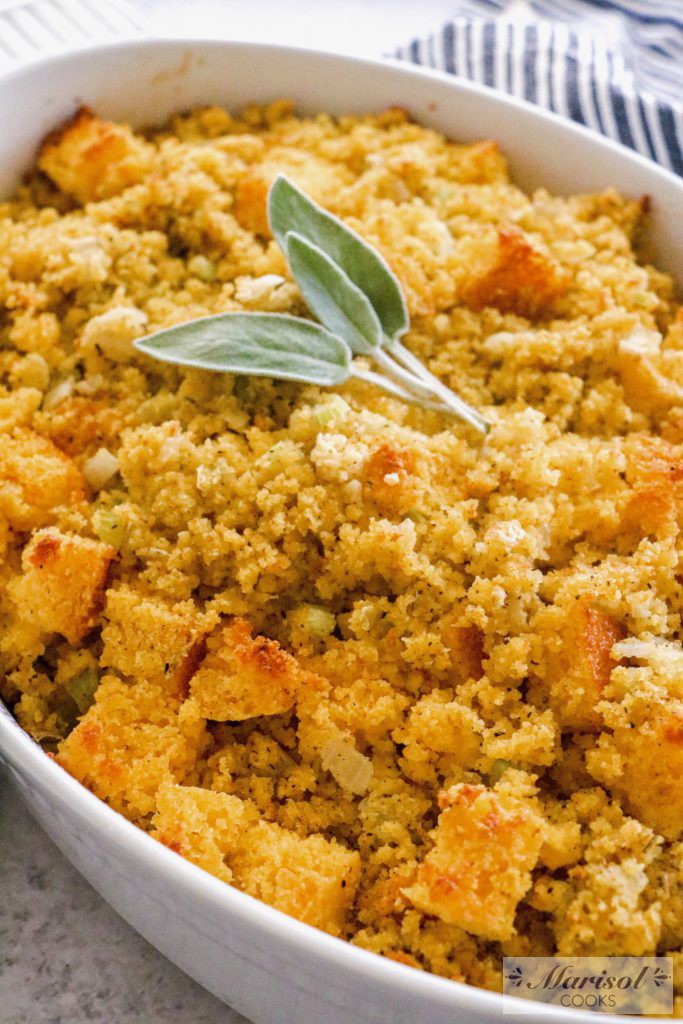 Helpful tips
Most chicken stocks have plenty of salt (unless you use low sodium) so I like to taste before I start seasoning and go from there.
This is great to make ahead of time. You can mix the stuffing the day before and keep it covered in the fridge until you are ready to bake it. The left overs also freeze great once cooked.
If you are warming up the stuffing, scatter a few tablespoon of stock on the top of the dressing and cover will foil. This will keep the dressing from drying out.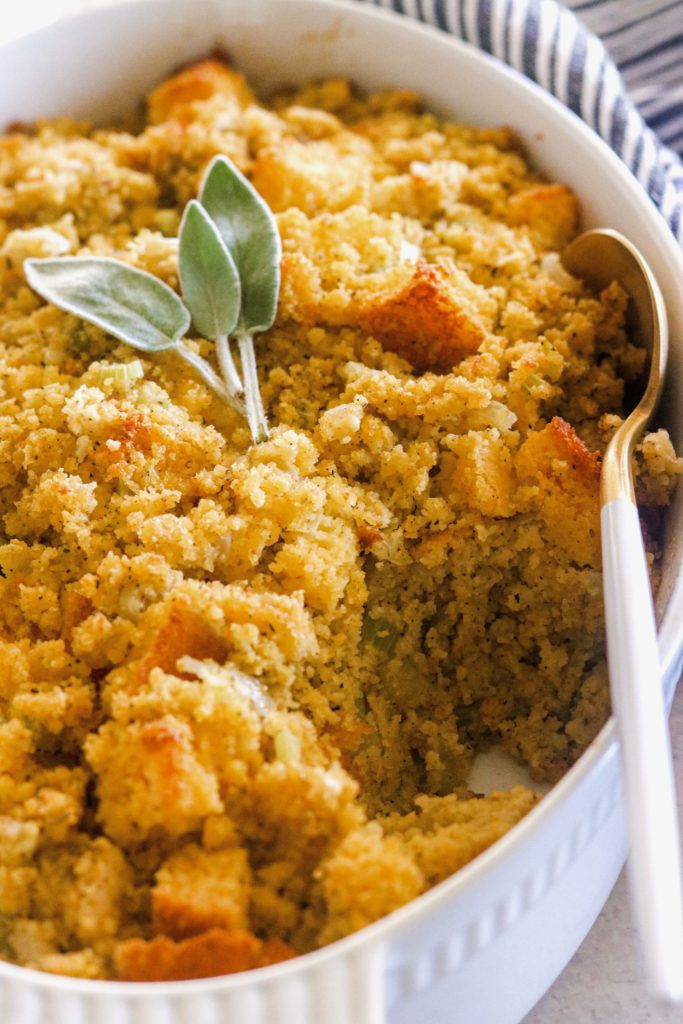 Other Fall recipes you might like
Pumpkin Cheescake Bars – Marisol Cooks
Pumpkin Spice Ice Cream Sandwiches – Marisol Cooks
Pumpkin Spice Butter – Marisol Cooks
Butternut Squash Mac and Cheese – Marisol Cooks
Cornbread Stuffing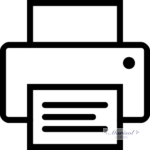 Ingredients
1 ¼ cups Professor Torbert's Orange Corn Meal
¾ cups all purpose flour
1 teaspoon kosher salt
1 teaspoon baking powder
½ teaspoon baking soda
1/3 cup milk
1 cup buttermilk
2 eggs
1 stick of butter, divided
*For the stuffing
1 stick of butter
1 large onion, finely diced
2 large celery stalks, finely diced
1 teaspoon poultry seasoning
1 tablespoon dry ground sage
2 cups chicken stock
cooking spray
Salt and pepper to taste
Instructions
Make the cornbread: (You can make the cornbread a day ahead or the same morning): Preheat oven at 375 degrees. Melt 7 tablespoons of butter on low heat and let it cool slightly. Reserve the other tablespoon to grease a 9" cast iron skillet or baking dish.
In a large bowl whisk together the cornmeal, flour, salt, baking powder and baking soda. In a separate bowl whisk the milk, buttermilk, and eggs.
Pour the dry ingredients into wet ingredients along with the melted butter and stir with a wooden spoon until everything is well combined. Pour the batter into prepared skillet and bake for 25 minutes.
Let the cornbread cool at room temperature before removing from skillet.
Once the cornbread has cooled make the stuffing: Preheat oven to 375 degrees and spray a 9×13 baking dish with cooking spray. Set aside.
Cube the cornbread about ½" in size, transfer to a large bowl and reserve.
In a skillet, melt the butter on medium low heat and add the diced onion and celery. Cook until very tender and translucent, 5-8 minutes. Add the poultry seasoning, dry sage, and stir until everything is well combined. Add the sicken stock, stir, and remove from the heat. Let it cool slightly.
Add the veggies and stock mixture to the cubed cornbread and stir until everything is well incorporated. Season with salt and pepper to taste.
Transfer the stuffing to the prepared baking dish and cover with aluminum foil. Bake for 20 minutes; remove the foil and bake for another 15 minutes.
Enjoy!
© 2023 Copyright 2020 MarisolCooks.com