Jump to recipe
Beans and chorizo are without a doubt one of my favorite things to eat for breakfast ever since I was a kid. Just give me a good flour tortilla and I am all set. Well, today I am elevating my favorite breakfast childhood with this delicious Bean and Chorizo breakfast bowl. Super creamy beans with all the flavor and aroma from Mexican chorizo, topped with a perfect over medium egg, avocado and salsa. I can eat this meal every day until the end of times.
What you need to make Bean and Chorizo Breakfast Bowl
Beans
Mexican Chorizo
Onions
Eggs
Avocado
Salsa
Bread or Flour tortillas for serving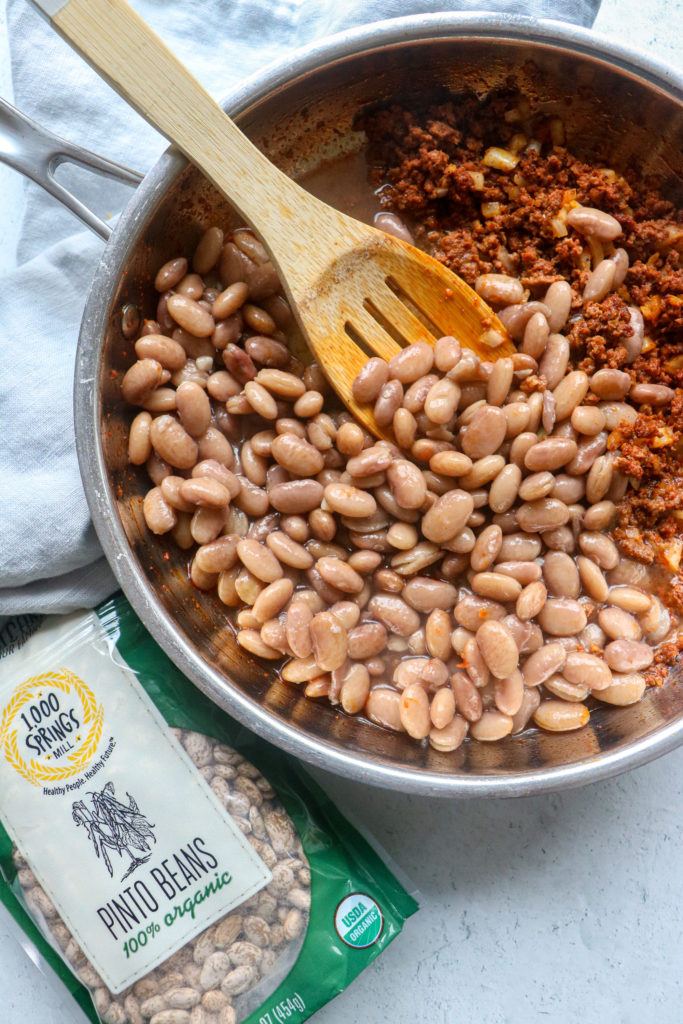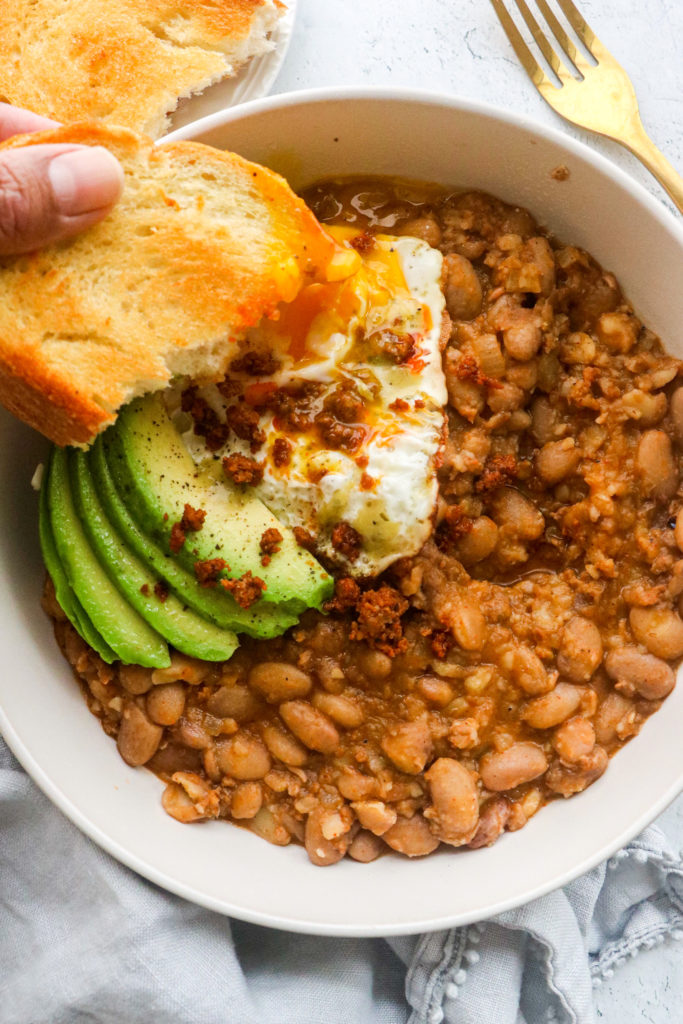 Helpful tips and Tricks
If you want to take an easy and fast shortcut you can totally use canned beans. Just look for the low sodium version and make sure they are plain pinto beans. To me, there's nothing like making your own beans I know we don't always have the time. You will need about 2, 15.5 oz can.
I like to keep most of the beans whole because they hold better with the rest of the ingredients, and I love the different textures going on in this dish. However, if you want to go for traditional refried beans, you can add the beans to a food processor and run it for a minute or two before adding them to the chorizo.
Other recipes you might like
Rosemary Lemon Chicken with White Beans – Marisol Cooks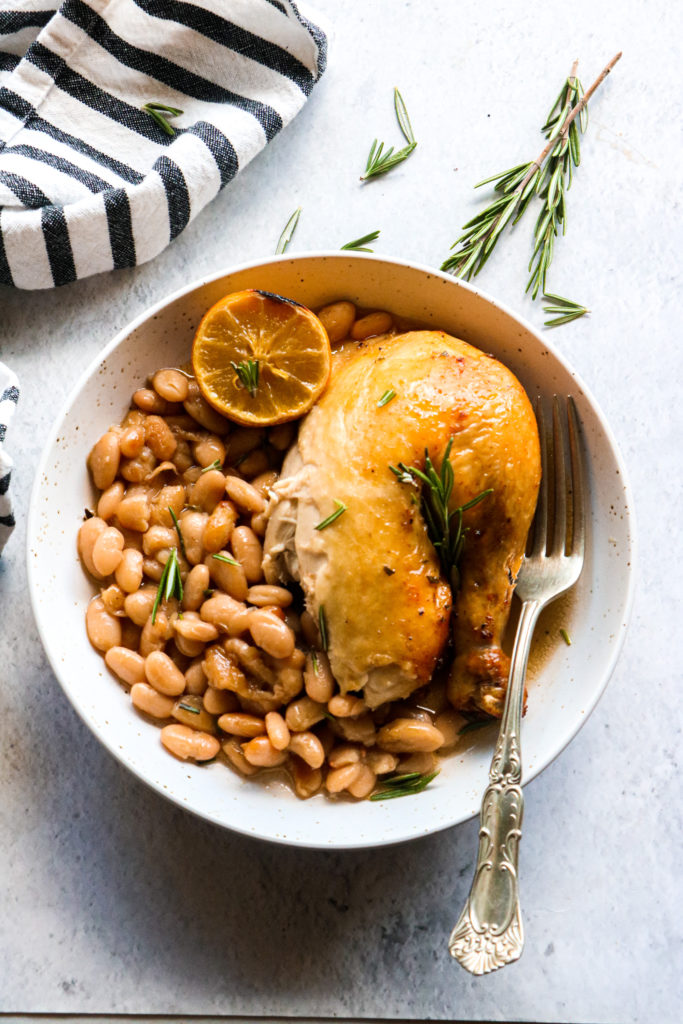 Red Beans and Rice – Marisol Cooks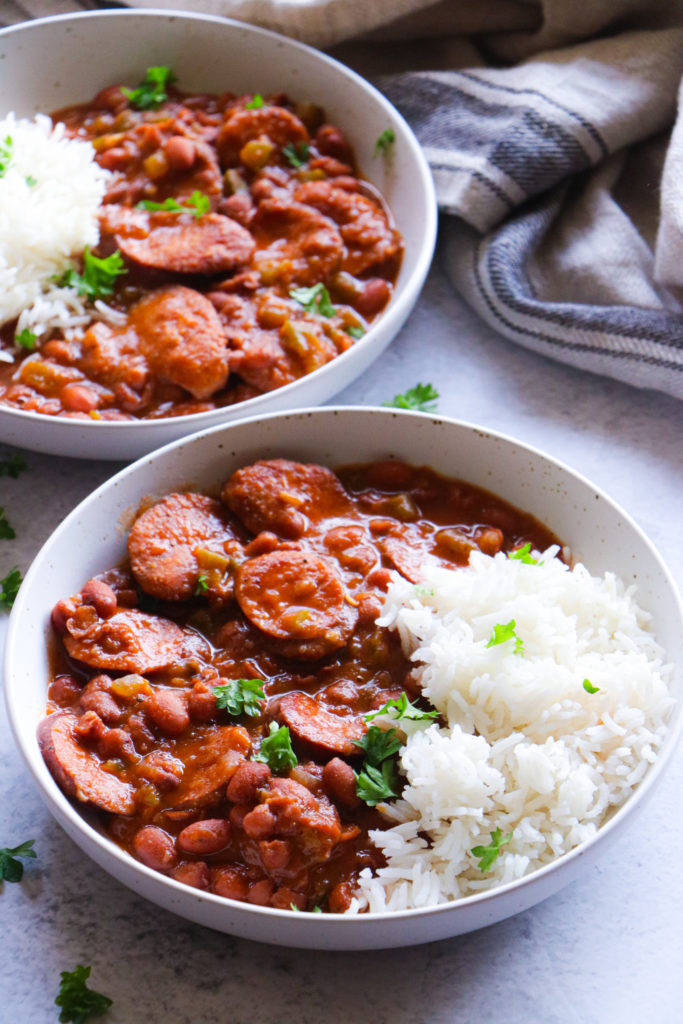 Spicy Black Bean Soup – Marisol Cooks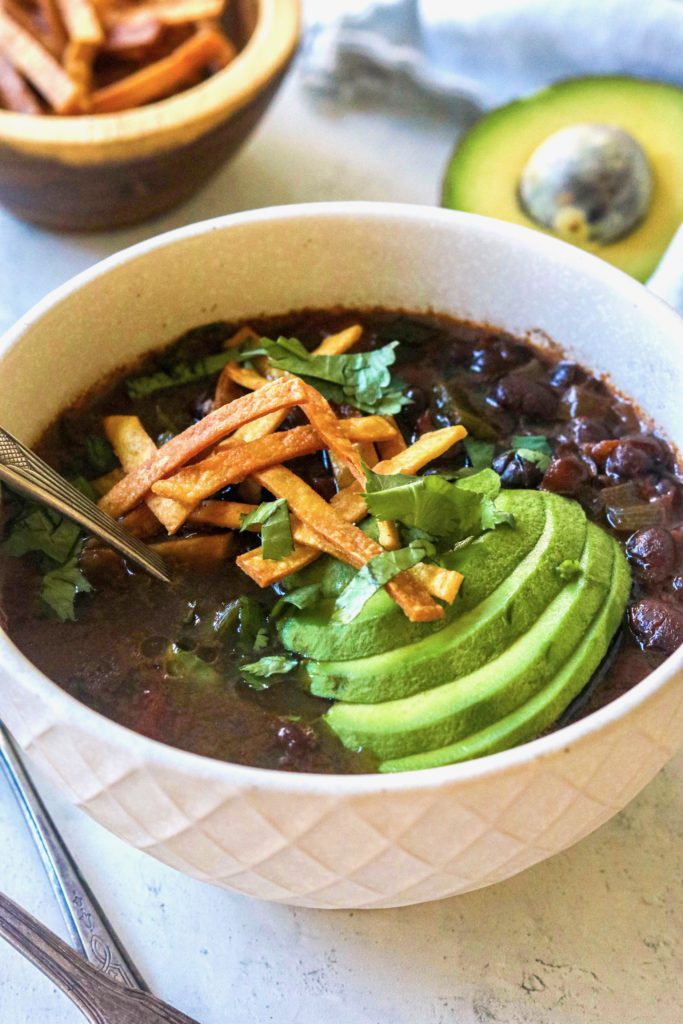 Bean and Chorizo Breakfast Bowl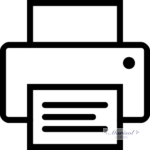 Ingredients
1 16oz Bag Spring Mill Pinto Beans
Olive oil
4 oz Mexican Chorizo
1/4 cup chopped onion
Eggs
Avocado
Hot salsa
Crusty bread or flour tortillas for serving
Instructions
Cook the beans according to package instructions.
In a large skillet add a teaspoon of olive oil and cook the chorizo until brown (about 5 minutes). Add the chopped onion and cook for another 2 minutes or until the onions are tender.
Add the cooked beans to the chorizo and onions and smash the beans with the back of a metal spoon. You don't want to completely mash the beans, just to make them creamier. Cook for about 5 minutes stirring occasionally.
In a separate skillet, cook the eggs to desire doneness.
To assemble the bowls, add a generous serving of the beans and chorizo first, then top with the eggs, a few slices of avocado and a few dashes of hot salsa. Serve warm with crusty bread or flour tortillas.
Enjoy!
© 2023 Copyright 2020 MarisolCooks.com