Jump to recipe
What can you do when you accidently add a 5lb bag of carrots to your grocery delivery order? Make carrot muffins! This recipe will be on repeat for the next few weeks not only because I have more carrots than I can handle but because these muffins are super moist, delicious, and take no time to make. they also freeze great! I love to keep a batch or two in the freezer and put a muffin in my kid's snack. My husband also loves having a carrot muffin with his morning tea. This is an "everybody wins" situation. Did I mention you don't need a stand mixer or electric beaters? Win-win.
What you need to make Carrot Muffins
Flour
Baking Soda
Cinnamon
Cardamom
Sugar
Vegeable Oil
Eggs
Carrots
Apples
Raisins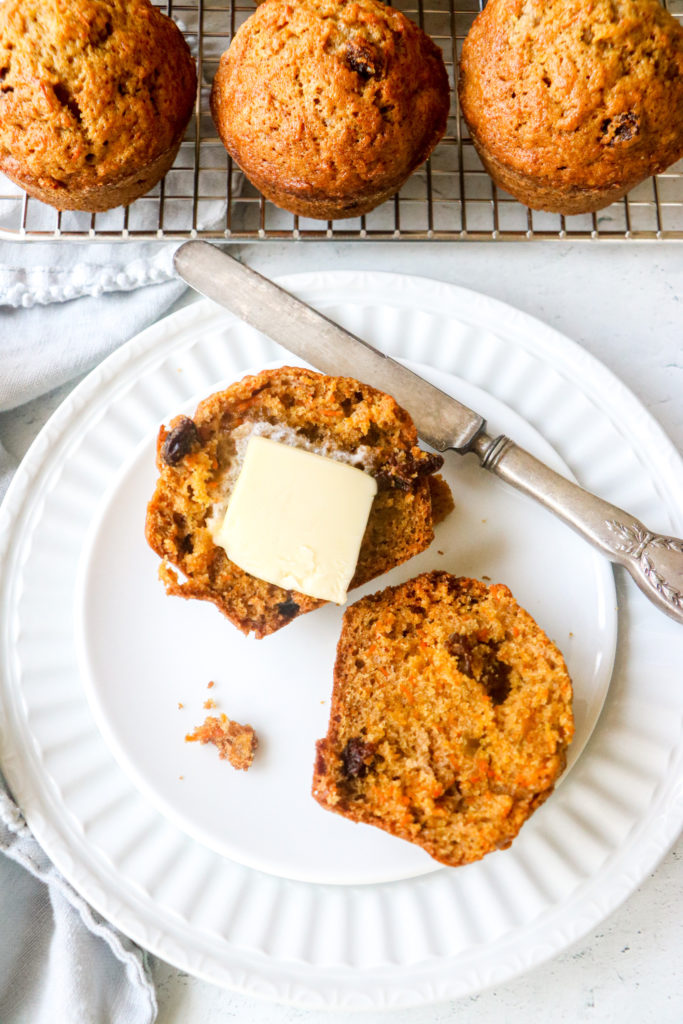 Helpful tips and tricks
I recently fell in love with cardamom, and I am taking any chance I have to use it. You can taste just a little something something in these muffins that makes the extra special to me but of course, it is optional. Just cinnamon if perfectly delicious too.
These muffins rise quite a bit. Try not to overfill the muffin tin. The batter should make exactly 12 muffins but if you think you have too much batter just make a couple more muffins. The more the marrier.
I love to add different things to these muffins like chopped pecans or even a little sweetened shredded coconut. All versions are delicious.
Carrot Muffins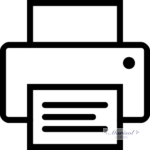 Ingredients
2 cups flour + 1 teaspoon
1 ½ teaspoons baking soda
1 1/2 teaspoons cinnamon
1/2 teaspoon cardamom
teaspoon salt
1 cup sugar
1 cup vegetable oil
3 eggs
1 teaspoon vanilla extract
2 cups shredded carrots (about 3)
1 apple, shredded
½ cup raisins
Instructions
Preheat oven to 375°F. Greased and flour a muffin thin or use cupcake liners.
In a large bowl whisk together the 2 cups of flour, baking soda, cinnamon, cardamom and salt. In a separate bowl, whisk sugar, oil, and eggs.
Using a wooden spatula, Stir egg mixture into dry ingredients just until combined. Do not overmix.
Fold in carrots, apples.
Add the remaining teaspoon of flour to the raising and share off the excess. This will keep them from sinking to the bottom of the muffins.
Fold the raisins into the batter.
Divide the batter between the prepared muffin tin.
Bake 20 minutes or until an inserted toothpick comes out clean.
© 2023 Copyright 2020 MarisolCooks.com