Jump to recipe
I saved the best for the end! It's Christmas Eve and cookie season is coming to an end. I wanted to save this cookie for my last cookie post of the season because Hojarascas are very special to me. These cookies bring so many wonderful memories! First, this is the very first cookie I learned and I made all by myself, without my mom's supervision. I was about 10 or 12 years old. Because it is such an easy cookie I made it A LOT! I made it with my cousins, with my friends, we had so much fun making it. And eating it.
These cookies are infused with cinnamon water, which it is a trick a learned later on and I love it. It gives the cookies a warm comfy flavor. Love, love, love them.
Marry Christmas!
Hojarascas/ Mexican Shortbread Cookie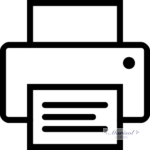 Ingredients
2 sticks of cinnamon
1/2 cup sugar
1 teaspoon cinnamon
2 cups flour
1/4 cup sugar
1/4 teaspoon of salt
1/2 cup shortening
1/2 cup butter
Instructions
Preheat oven to 350 degrees.
Boil the cinnamon stick in 1 cup of water until the liquid has reduced by a half. Let it cool.
Mix the 1/2 cup of sugar with 1 teaspoon of cinnamon in a small bowl and set aside.
In a bowl, mix the flour, sugar, and salt.
Add the shortening and butter and incorporate it with your hands, adding the cinnamon infusion one tablespoon at a time until it becomes a soft dough, about 2-3 tablespoons.
Chill for at least 1 hour.
Sprinkle some flour on a clean surface and roll the dough about 1/4″ thick. Using a cookie cutter, cut the cookies out. Roll again and keep cutting more cookies until done.
I used a 2 1/2″ Star cutter and got 15 cookies.
Arrange on a baking sheet and bake until slightly golden brown about 15 to 20 min.
While the cookies are still hot, carefully coat them with the cinnamon sugar. Let cool completely on a cooling rack.
Enjoy!
© 2023 Copyright 2020 MarisolCooks.com
Recipe, below.