Jump to recipe
This is an old favorite of mine, Sweet Potato Hash. I used to make this dish a lot back when I was doing Whole30 and Paleo. It is incredibly delicious on its own but if you want to add more protein, I strongly suggest to serve it with sunny side up eggs. I'ts making me so hungry already!
I made this for a Christmas brunch last weekend and everybody loooved it! I'm still getting messages asking for the recipe. Well, wait not more! The recipe is here.
This hash, is sweet and smoky with a crispy bite from the green onions. It has everything!
Recipe below.
Sweet Potato and Bacon hash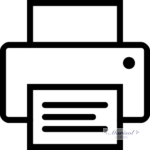 Ingredients
2 sweet potatoes
4 strips of bacon
1 large bell pepper
1 onion
salt and pepper
2 green onions (for garnish)
Instructions
Preheat oven to 375 Degrees and line a baking sheet with parchment paper.
cut the bacon into strips and sautee for a few minutes on medium-high heat. Don't brown the bacon, we just want to render the fat.
Prepare the vegetables. Dice the potatoes, green peppers, and onions about the same size. Transfer to the baking sheet.
Thinly slice the green onions and set apart.
Pour the bacon and bacon fat over the vegetables, season with salt and pepper and stir them around with a spoon to make sure they are all coated with the bacon fat.
Bake for 30 to 40 minutes or until tender.
Transfer to a serving platter and garnish with the green onions.
© 2023 Copyright 2020 MarisolCooks.com