Jump to recipe
#paidpartnership
Making BBQ Ribs at home has never been easier! Thanks to my trusty crock pot and the great quality of @openprairienatural, these ribs were a hit at the dinner table. Super juicy and flavorful-this recipe will be on repeat this summer.
#tysonambassador #openprairienaturalmeats #naturalmeats #neverever #BBQribs #ribrecipe#crockpotribs #porkribs #ribs
What you need to make BBQ Pork Ribs (Crock Pot)
Crock pot. Mine is a 6qt crock pot. I was able to fit one whole rack of ribs cut in half.
Open Prairie® Natural Meats Spareribs
BBQ Sauce. Baby Ray's is my favorite.
Ketchup
Dijon mustard
Cumin. Not traditional in BBQ Sauce but I like the little earthiness it gives the sauce.
Vinegar
Soy sauce
Brown sugar
Helpful Tips and Tricks
It is very important to let the ribs rest for at 8-10 minutes before slicing.
Slice the ribs right before serving using a very sharp non serrated knife. Cut along between each bone and work your way through all of the ribs. You can also cut closer to the bone if you prefer the meat to be only on one side of the bone.
How to serve BBQ Pork Ribs
Number one: Make sure there's a lot of napkins.
some of my favorite side dishes are creamed corn, potato salad, pasta salad and Coleslaw and baked potates. Here are some recipes you might like:
Air Fryer Hasselback Potatoes – Marisol Cooks
Creamy shell pasta salad with Ham/ Ensalada de conchitas con crema y Jamon. – Marisol Cooks
Summer Pasta Salad – Marisol Cooks
Street Corn Macaroni Salad – Marisol Cooks
BBQ Pork Ribs (Crock Pot)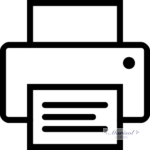 Ingredients
1 Open Prairie® Natural Meats Spareribs
½ barbecue sauce
¼ cup ketchup
2 tablespoons Dijon mustard
½ teaspoon cumin
2 tablespoons vinegar
1 tablespoon soy sauce
¼ cup brown
sugar
Salt and pepper, to taste
Instructions
Mix the barbecue sauce, ketchup, Dijon mustard, cumin, vinegar, soy sauce and brown sugar in a small bowl and set aside.
Remove the membrane from the back of the ribs and cut rack in half to make sure they fit in the crockpot. Season the ribs generously with salt and pepper.
Place half of the ribs in the bottom of the crock pot and spread 1/3 of the sauce on top. Place the other half of the ribs on top and spread half of the remaining sauce onto the ribs. Reserve the remaining sauceto brush the ribs at the end.
Cook on low for 6 to 8 hours or high for 3 to 4 hours. Make sure the ribs are very tender but not falling of the bone.
Once the ribs are done transfer onto a baking sheet lined with aluminum foil and brush them with the remaining sauce. Place the ribs under the broiler and cook for 10 minutes or until brown and sizzling
Enjoy!
© 2023 Copyright 2020 MarisolCooks.com