Jump to recipe
One can never have enough banana bread recipes, right? I am always searching for easy recipes that are delicious, of course but that also save me time and keep me from having to use my stand mixer. I love my stand mixer; I really do but I am always looking for ways not to use it, so I don't have to wash it. Does it make sense? Probably not but this Chocolate Chip Banana Bread totally makes sense. You're going to love it!
What do you need to make Chocolate Chip Banana Bread
Flour
Baking Soda
Baking Powder
Salt
Cinnamon
Bananas
Sweetened Condensed Milk
Eggs
Butter
Vanilla
Chocolate Chips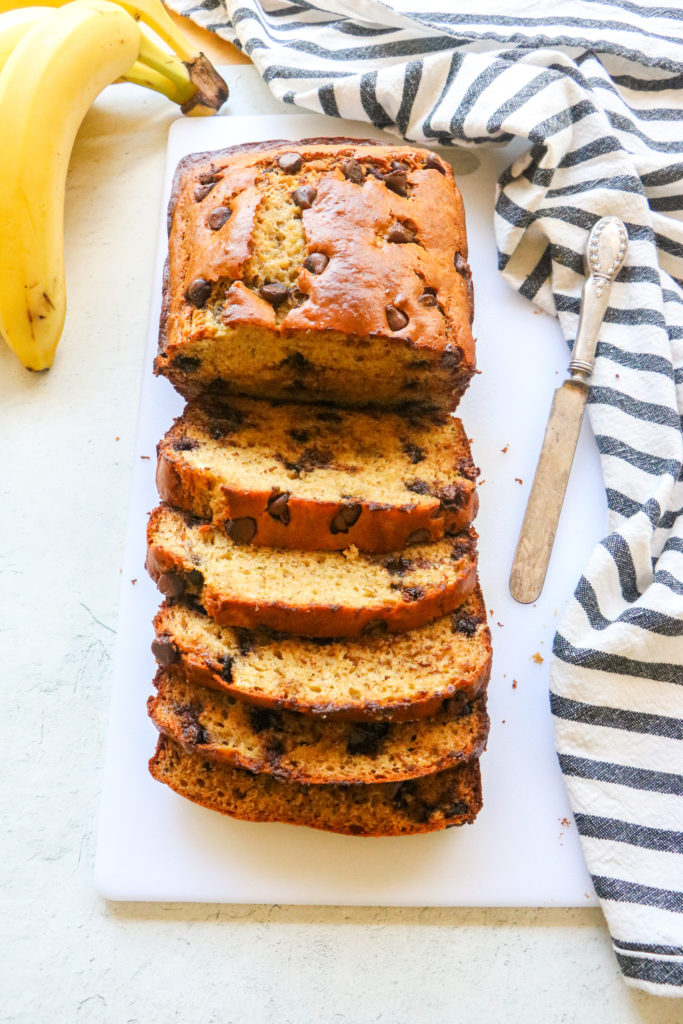 Helpful Tips and Tricks
I have learned that when I make this banana bread with condensed milk, it tends to brown a little faster than using regular sugar. To keep your banana bread from browning too fast before it is cook through, simply cover the top loosely with aluminum foil for the last 20 minutes of cooking. That should do the trick in case your the banana bread is getting brown while still soft in the middle.
Chocolate Chip Banana Bread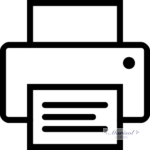 Ingredients
2 cups all purpose flour
1 teaspoon baking soda
1 teaspoon baking powder
1/2 teaspoon of salt
1/2 teaspoon cinnamon
4 ripe bananas
1 can sweetened condensed milk
2 large eggs
1 stick of butter, melted
1 teaspoon vanilla extract
2 cup semi-sweet chocolate chip
Instructions
Preheat oven to 350 Degrees. Line a loaf pan with parchment paper or spray with cooking spray.
In a medium size bowl sift the flour, baking soda, baking powder, salt, and cinnamon. Set aside.
In a large bowl smash the bananas and add the condensed milk, eggs, vanilla and melted butter.
Mix until everything is well incorporated. Do not Over mix.
Mix in the dry ingredients in two or three batches until well combined.
Stir in the chocolate chips (leave some chocolate chips to top the batter)
Pour mixture into prepared loaf pan and scatter the remaining chocolate chips on top
Bake in a preheated oven for 50 minutes to 1 hour until done.
Let cool for 10 minutes before removing from pan.
Enjoy!
© 2023 Copyright 2020 MarisolCooks.com