Jump to recipe
A couple of weeks ago, I posted on my Instagram a recipe for Avocado Pesto. It was sooooo good! I've been wanting to make it again so bad but I didn't want to make zoodles again, yes, they're delicious but I wanted to be a little more creative.
It hit me all of the sudden, I was driving back from the Y when I had a vision of sweet potato wedges dip in avocado pesto. Sounds really good right? Well, it gets better! I got home and I was faced with the amount of the laundry I had to catch up with (but I was still thinking about Avocado pesto) So I walked through the bedrooms collecting laundry when…bacon! "I'm going to wrap the potato wedges in bacon" so… I had dropped everything and head to the kitchen. Priorities, right?
I mean, you can't walk away from a great idea, it's just wrong.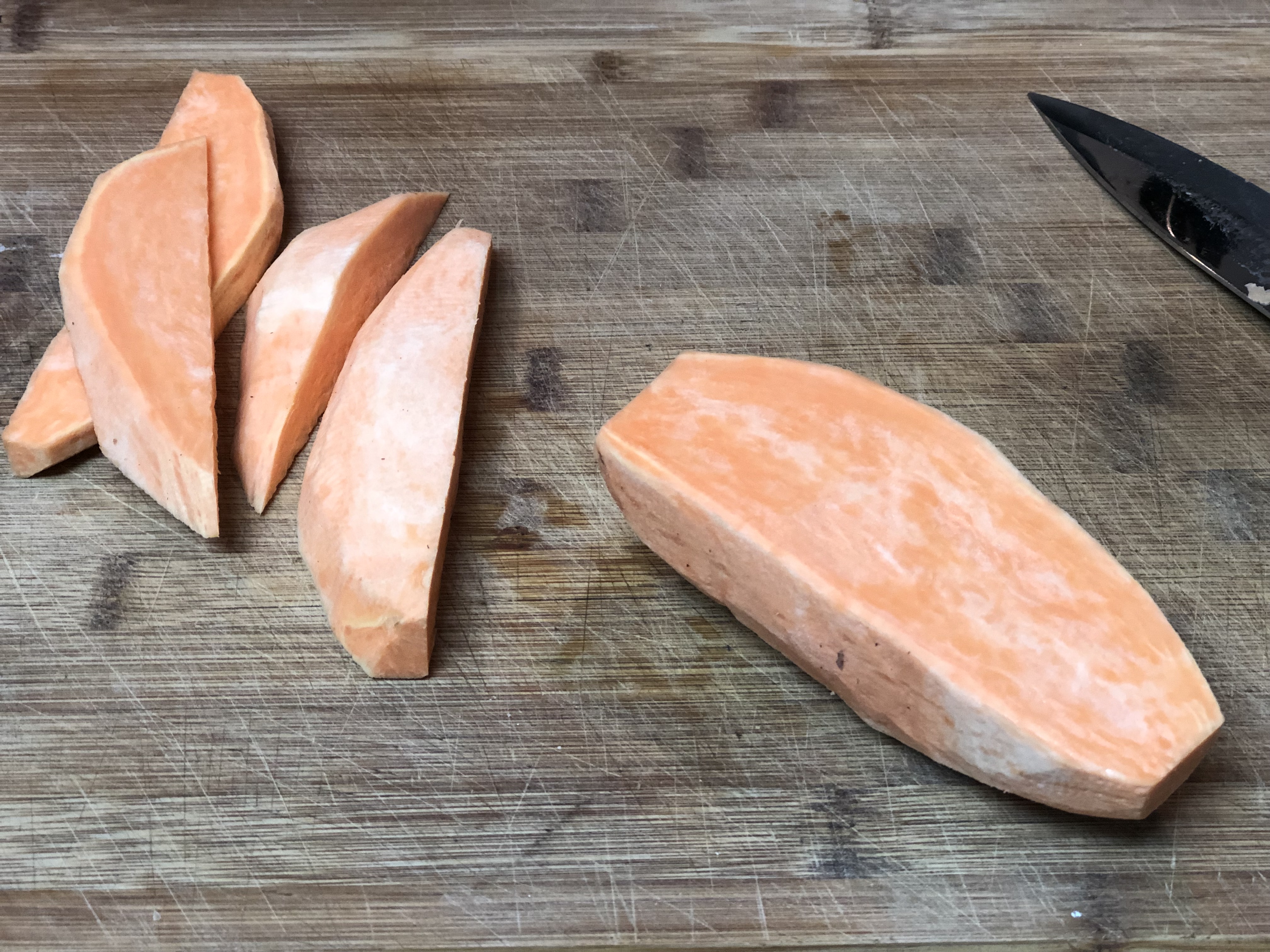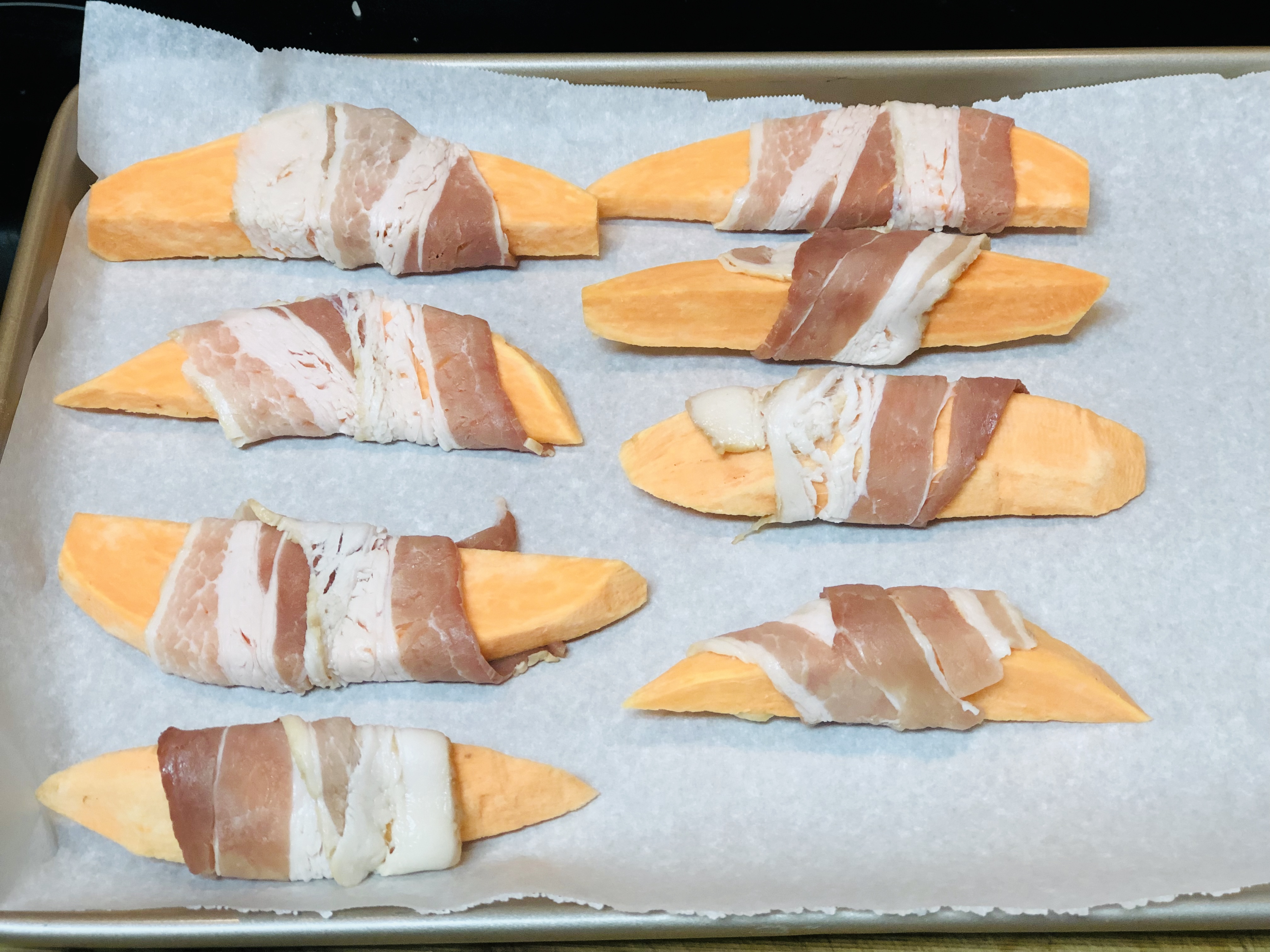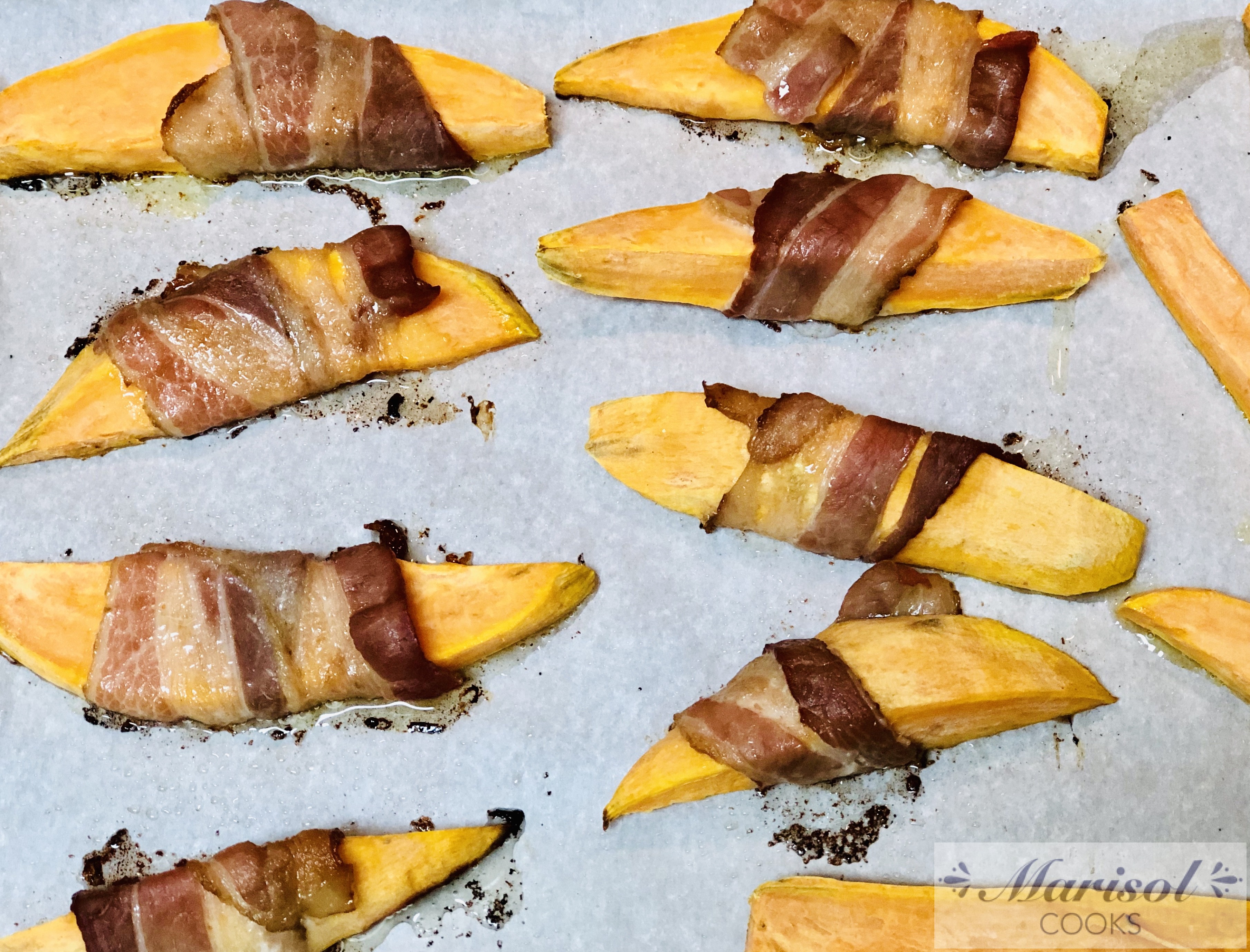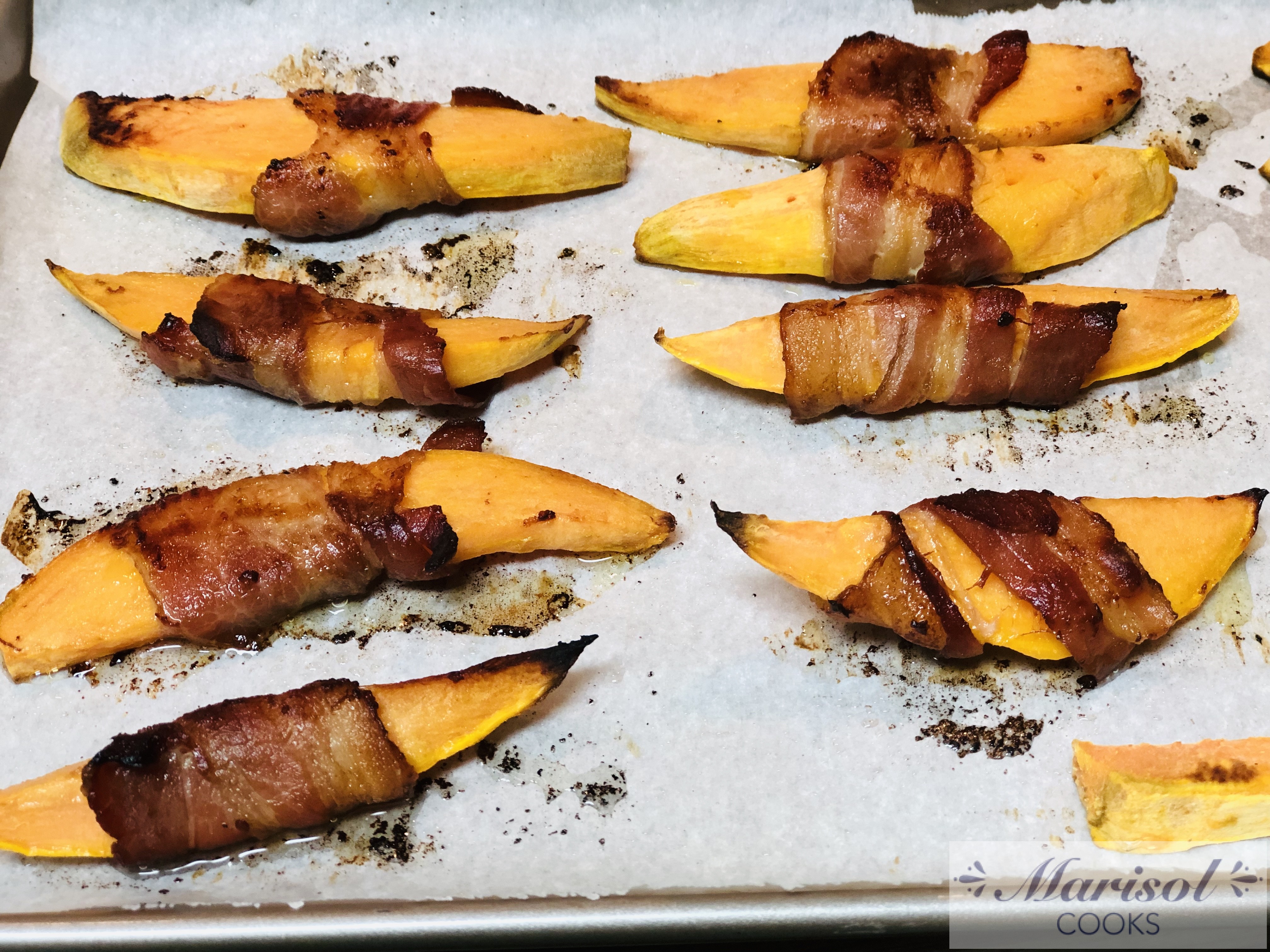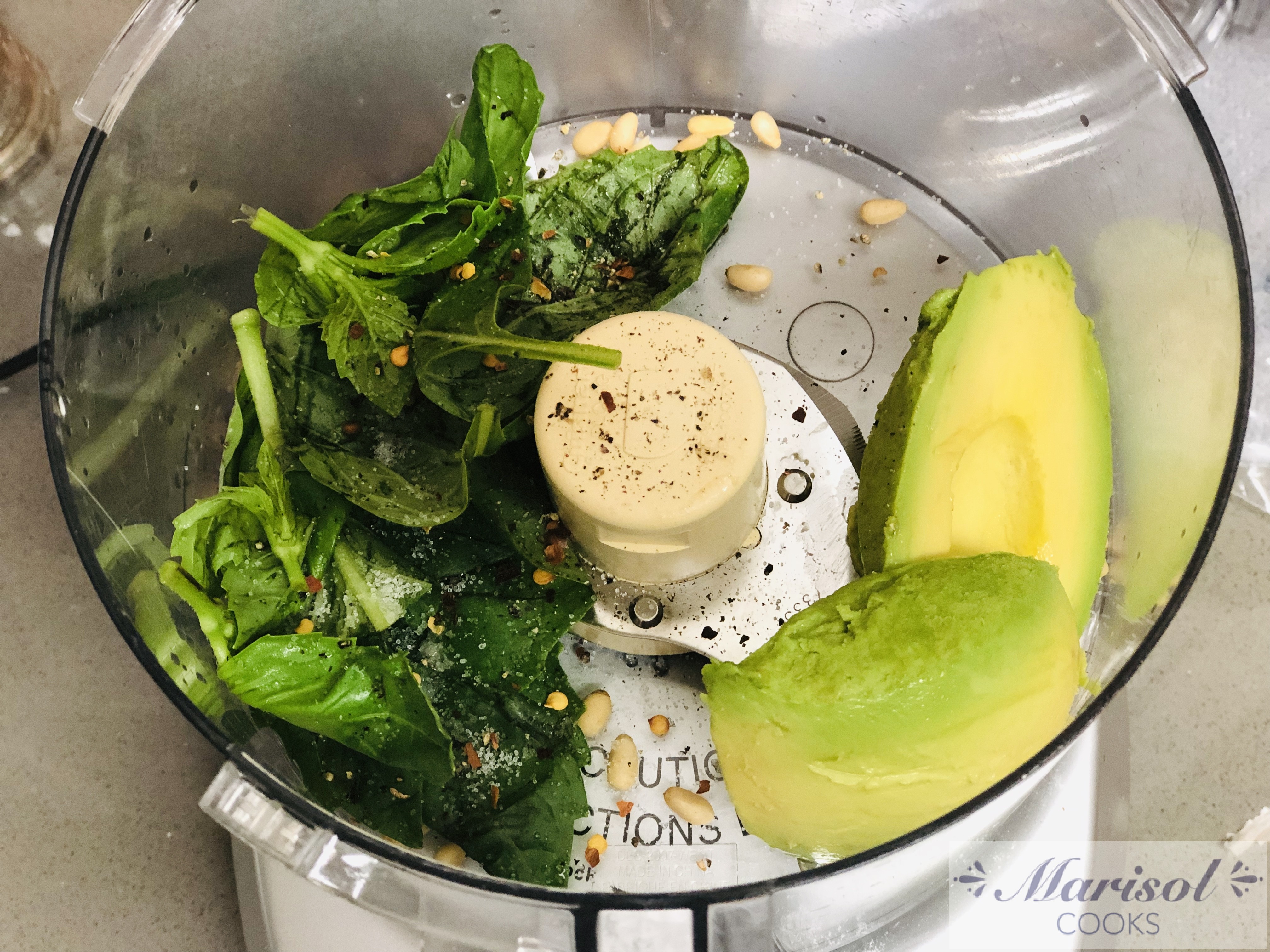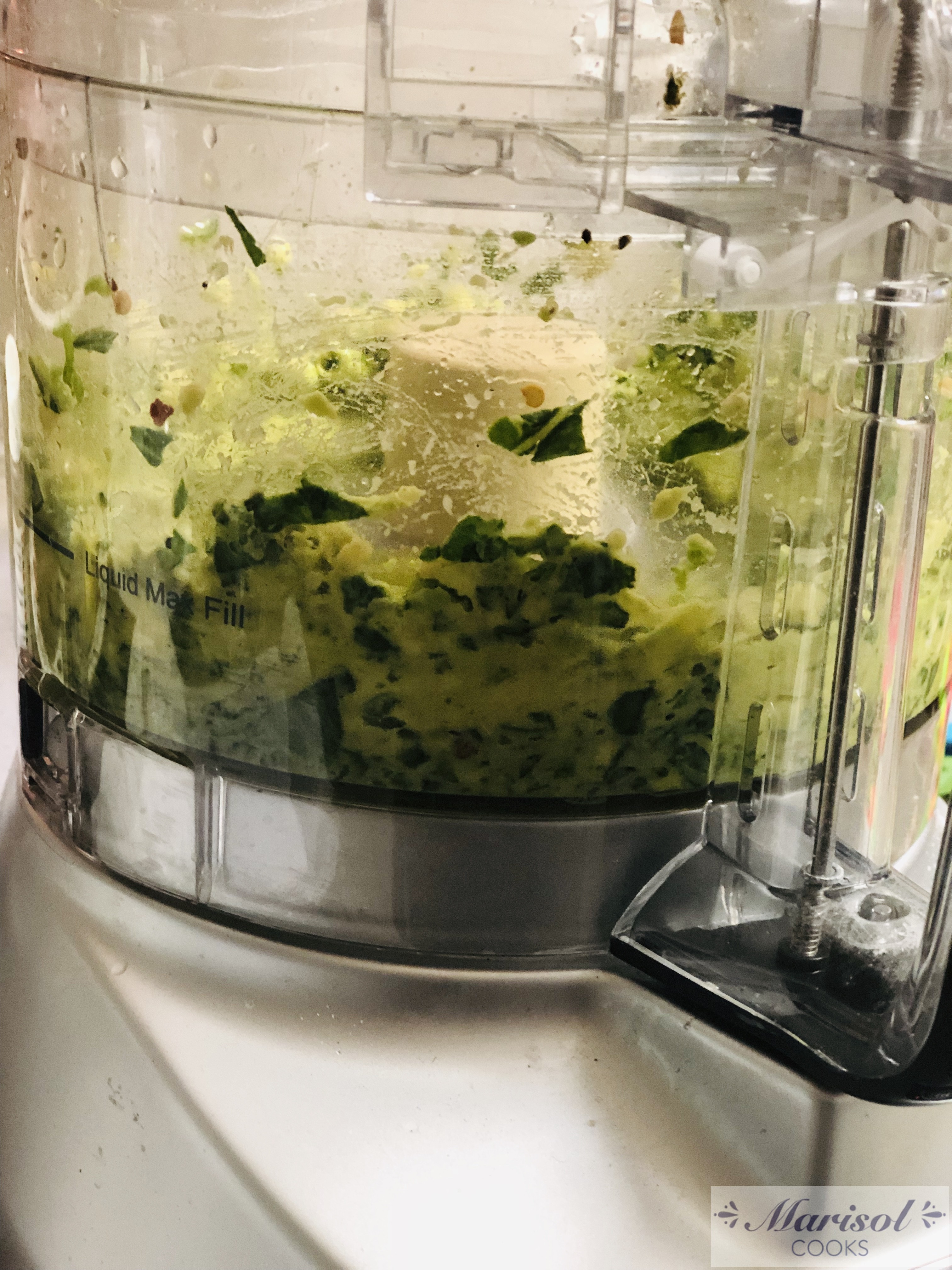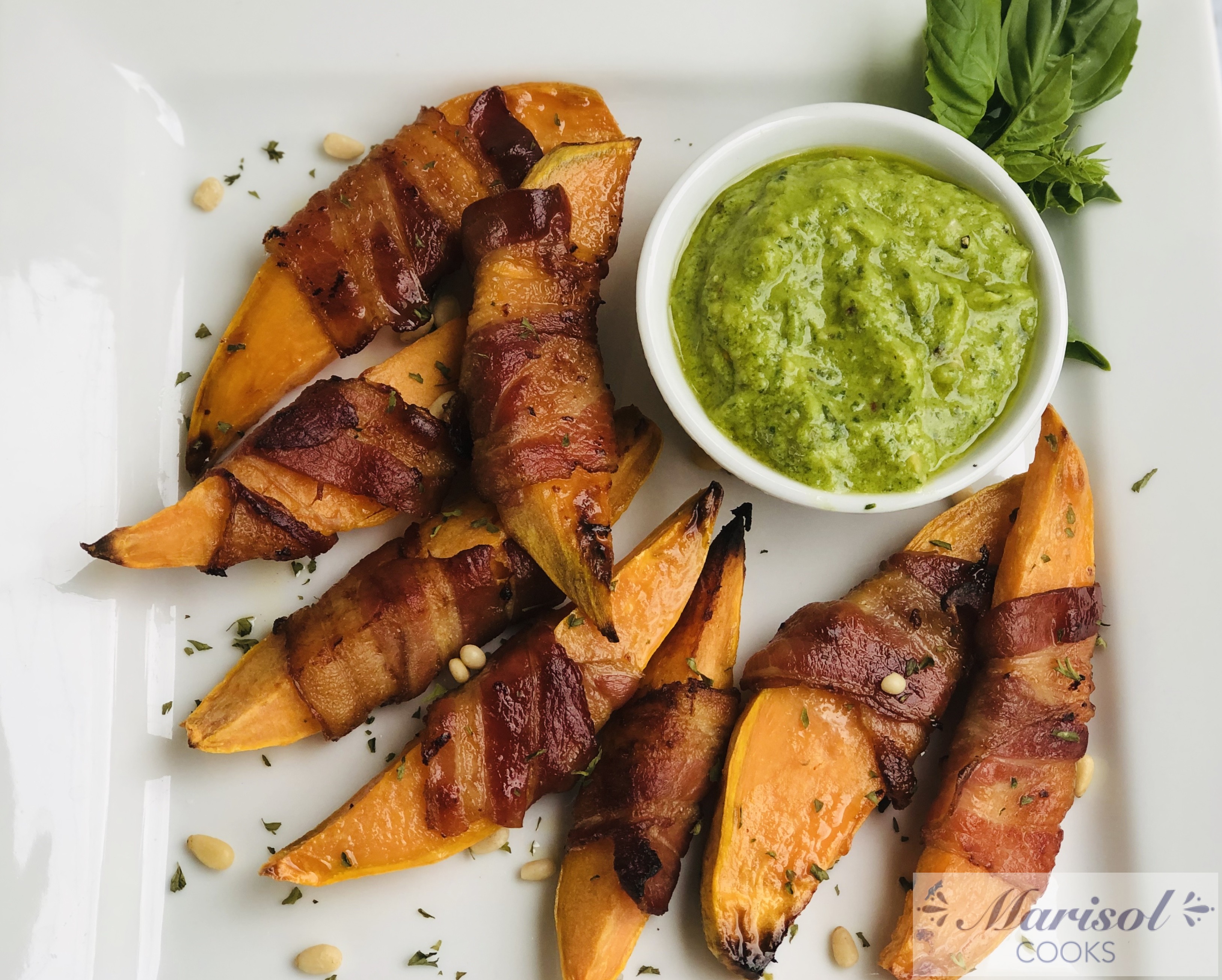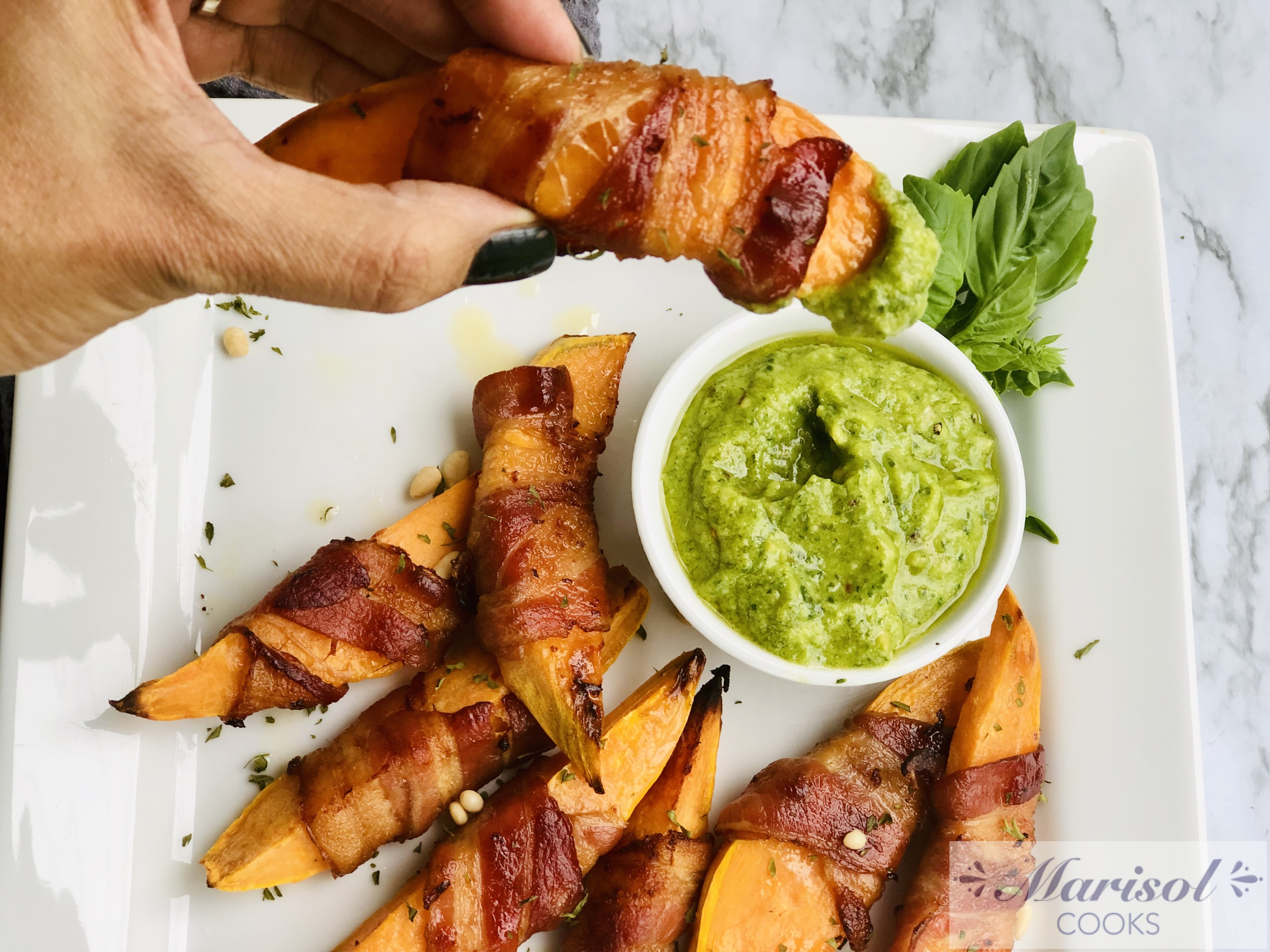 Bacon Wrapped Sweet Potato Wedges.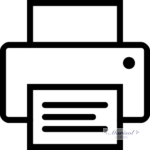 Ingredients
For the Potato wedges
1sweet potato
4-5 bacon strips
*
For the Avocado Pesto
1/2 avocado 1 if its small
1 tablespoon pine nuts
1 cup basil leaves (a handful)
1 garlic clove
a pinch of crushed red pepper flakes
Salt and pepper
1/4 cup extra virgin olive oil
Instructions
Preheat your oven to 400 degrees and Line a baking sheet with parchment paper. Cut the potatoes in half, lengthwise and cut each half in quarters. If the potato is very big you can cut up to 6 pieces out of each half, it's totally fine. Cut the bacon strips in half and wrap each strip around the middle part of each potato wedge. Place them on a baking sheet making sure the end of the bacon strip is facing the baking sheet, that way it won't unwrap while it bakes. Bake the potatoes for 20 minutes, flip them over and cook for 10 more minutes until the potatoes are tender and the bacon crispy.
Once the potatoes are done, sprinkle them with a little salt and let them cool a while you make the pesto.
In a food processor add the avocado, pine nuts, basil, garlic, salt, pepper and red pepper flakes. With the food processor running, slowly drizzle the olive oil. Taste the pesto and adjust seasoning if needed or add more oil until you get the desire consistency. Eat. Enjoy!
© 2023 Copyright 2020 MarisolCooks.com