Jump to recipe
When I started blogging I had this idea in my head that It was going to be a blog all about cooking, that's it. I wasn't thinking about a style, diet, program or specific foods. I was going to blog about anything I cooked because that's what gives me joy. Cooking. That's why the name "Marisol Cooks".
I started doing Whole30/Paleo back in January, therefore, that's what I was cooking, that's what my recipes were all about. Now, that is all I cook. And it's staying that way. Why? I don't know. For how long? I don't know that either. -I hope you're looking for recipes and not answers.
I started my first Whole30 Almost 5 years ago and I was hooked. I Loved it so much I went on for 90 days! then I got pregnant with my second child and got an aversion to ghee and avocado. I still cannot smell ghee without my stomach turning. Luckily avocado and I are back to be besties. I've been doing Whole30/Paleo on and off ever since, and I know Keto is all the hype these days but I'm still not 100% sure it is for me. I'm trying different recipes and doing a little combination of Paleo/Primal and Keto. That's what my Green Chicken Enchilada recipe is all about. Yes! I finally got to the point. Don't you love big introductions?
Let's jump to the recipe! You're going to love this one.
Preheat your oven to 400 degrees.
I have one small spaghetti squash. About 1lb. I cut it in half, lengthwise (I had to get my inner ninja out for this one) and drizzle with olive oil and season with salt a pepper. Place cut side down on a baking sheet lined with parchment paper.
Bake for about 30-45 minutes. Let it rest for a couple minutes until it is cool enough to handle. Reduce the temperature to 350 degrees.
Using a fork, remove the threads and transfer them to a greased 10″ cast iron skillet

In a large mixing bowl add the salsa, eggs, onion, cilantro, chicken and half of the grated cheese. Season everything with salt and pepper and whisk. I am using leftovers rotisserie chicken. Aren't leftovers the best? It made everything so much easier.

Add the mix to the spaghetti squash and using a spoon, gently stir until is all combined.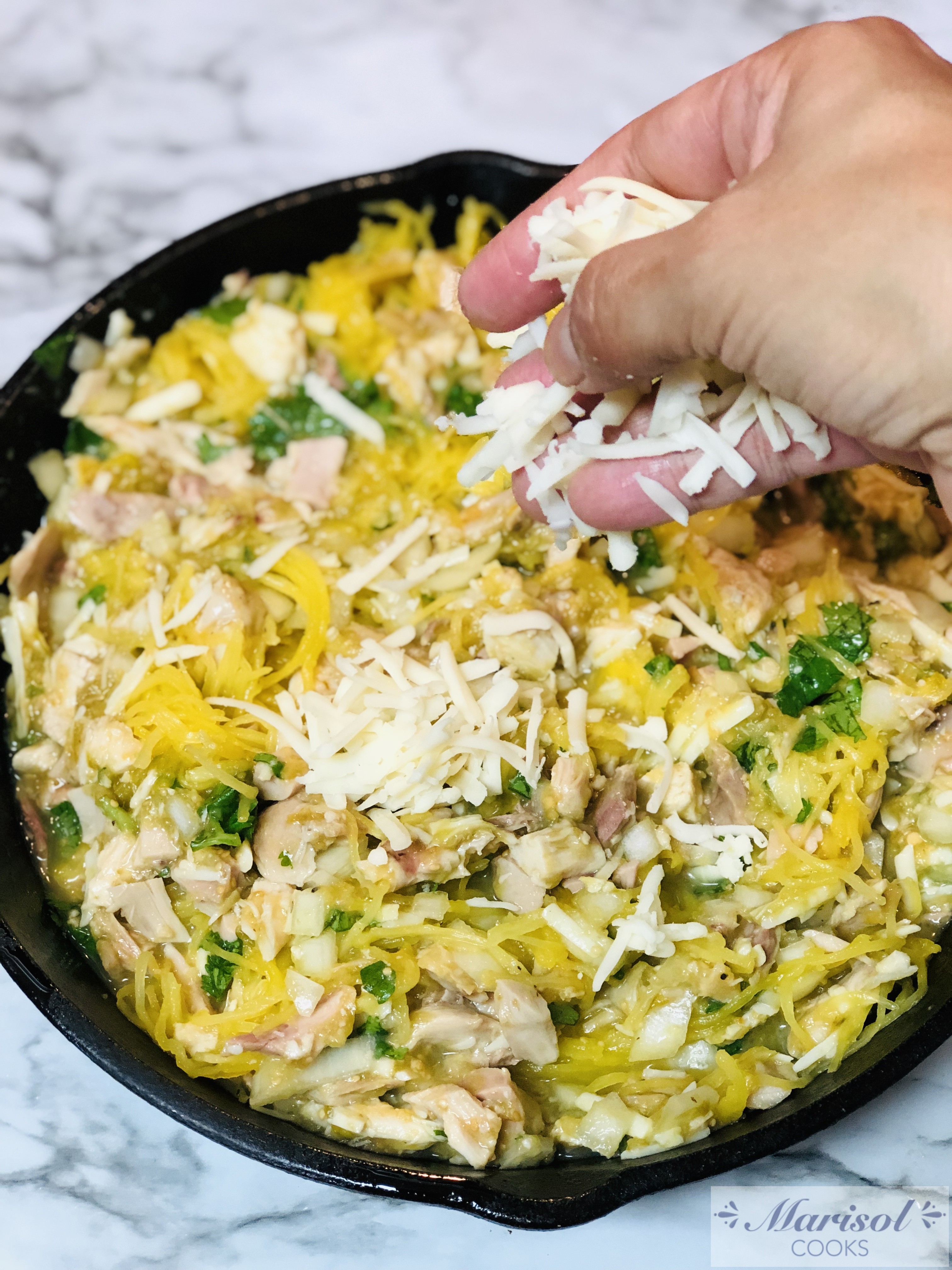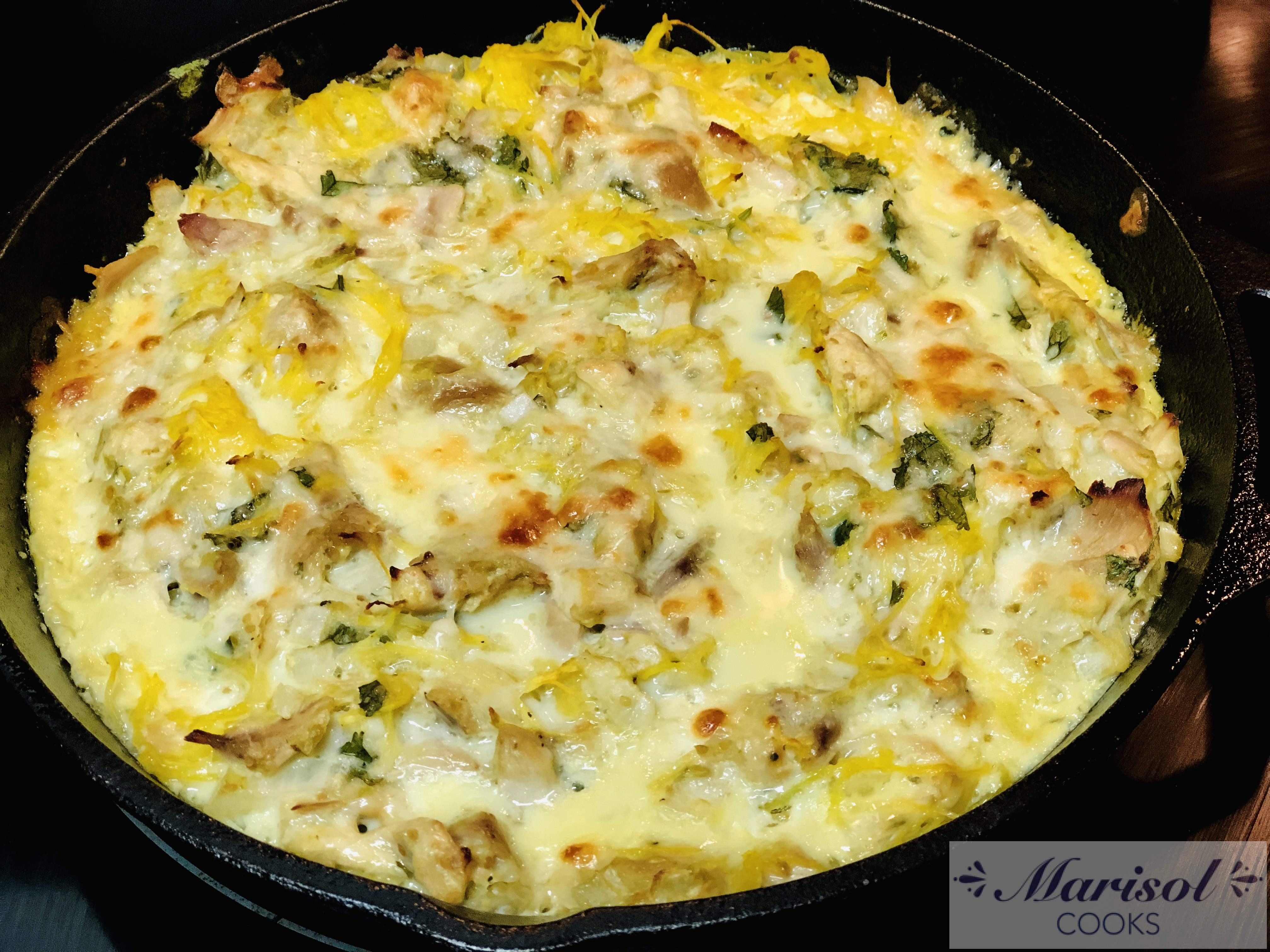 I thinly sliced one jalapeño pepper, half avocado, and drizzled everything with Mexican crema (or sour cream), a few more cilantro leaves and it's done. This is sooo delicious and comforting! a healthier, gluten-free version of one of my favorite comfort food. Plus, it is a lot less work than making enchiladas. Enjoy!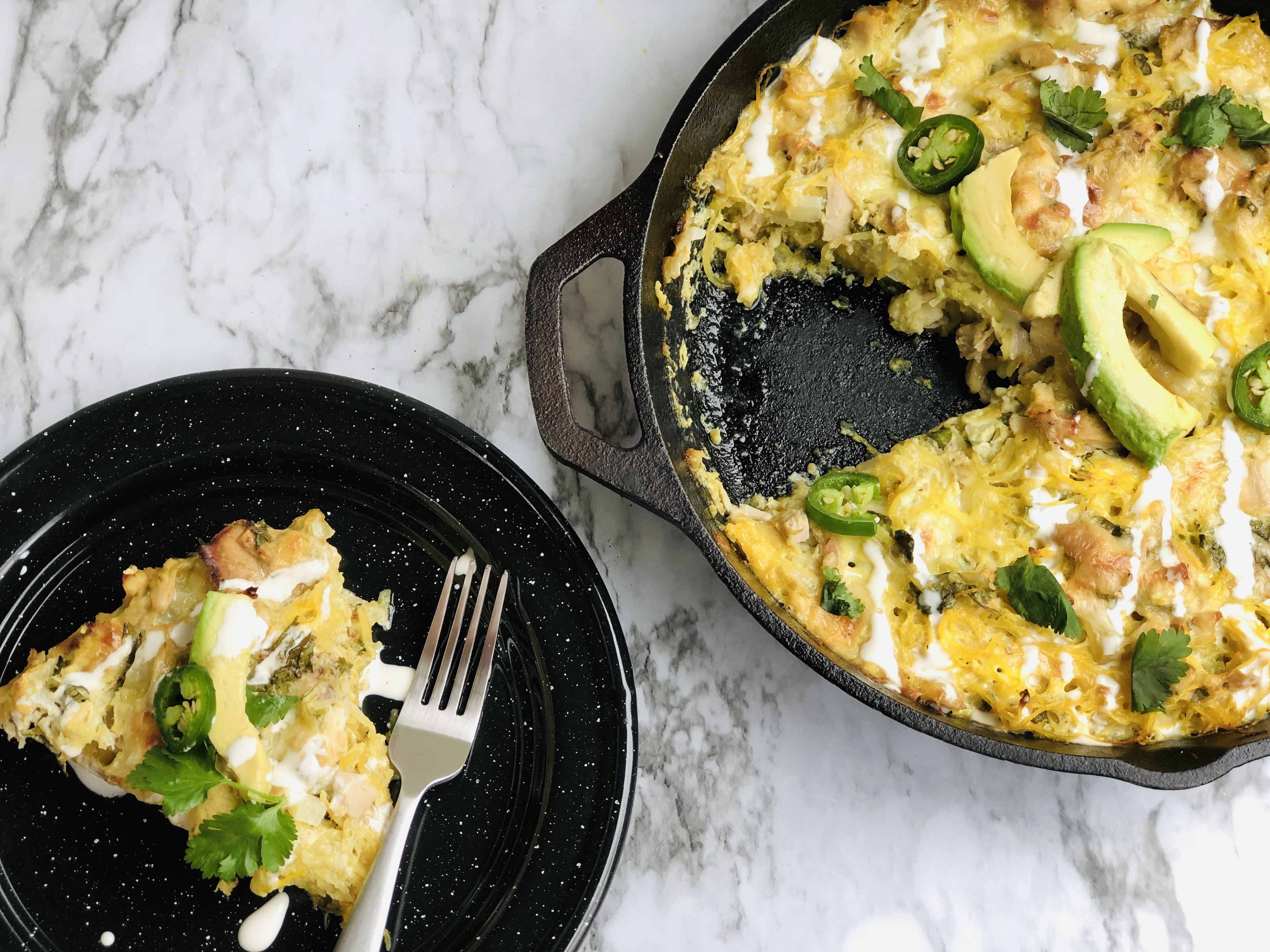 Green Chicken Enchilada Bake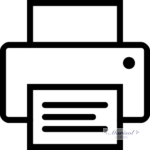 Ingredients
1 spaghetti squash (about 1lb)
2 eggs
1 cup green salsa (I used Herdez)
2 cups rotisserie chicken
1/2 onion chopped
1/2 cup chopped fresh cilantro
4oz grated Monterey Jack cheese, divided
salt and pepper
Garnish (Optional)
1 jalapeño, thinly sliced
1/4 cup Mexican cream
1/2 avocado, sliced
fresh cilantro
Instructions
Preheat oven to 400 degrees and lined a baking sheet with parchment paper.
Cut the spaghetti squash in half, lengthwise. Remove the seeds, drizzle with olive oil and season with salt and paper. Place cut side down on the baking sheet and bake for about 30-45 min.
Grease a 10" cast iron skillet. Once the spaghetti squash is done, remove the threads with a fork and transfer to the skillet.
In a big mixing bowl combine the eggs, chicken, green salsa, onion, cilantro and half of the grated cheese. Whisk together and pour onto the spaghetti squash. Gently stir everything together until well combined. Sprinkle with remaining cheese and bake for about 50 min to 1 hour or until the cheese is brown and the center or the dish is firm. Garnish with cilantro, Mexican crema, jalapeño and avocado. Enjoy!
© 2023 Copyright 2020 MarisolCooks.com