Even when I don't do it as much as I would like, I love entertaining. If you think that I start cooking a day in advance because I make it everything myself, from scratch… well, you're right! That is my choice because that's what I'm passionate about. Now, let me tell you this, the hardest part of getting ready for company is not the making of the food. It's cleaning my house! If you have little ones like I do, you'll understand.
So I start the cooking way ahead of time so I can leave the cleaning for the last minute, that way my house might have a better chance to stay a little cleaner. Whatcha gonna do #momlife.
I still choose recipes that are easy to make and I don't have to be in front of the stove cooking for a long time. Like Grilled Chicken and Pork Carnitas.
Let me tell you how I made them.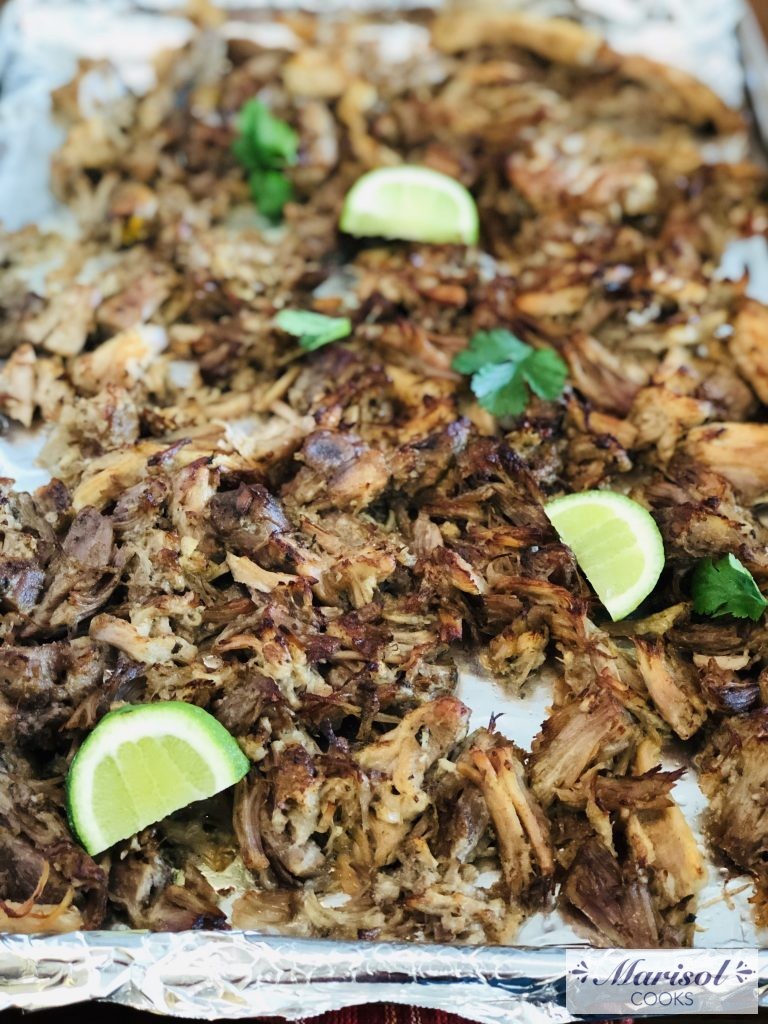 Pork Carnitas.- I made them the day before. They are just as good when reheated, or maybe even better. I cut a boneless pork butt in big chunks and add all the seasoning. Cook it in a 350 degree preheated oven for about 2 1/2 hours. After they are fork tender, I transfer them to a large container with some of the juices and let it cool before I store them in the fridge. The next day, I lined a baking sheet with aluminum foil, arranged the carnitas on a single layer and placed them under the broiler until they were golden brown and delicious. (takes less than 10 min).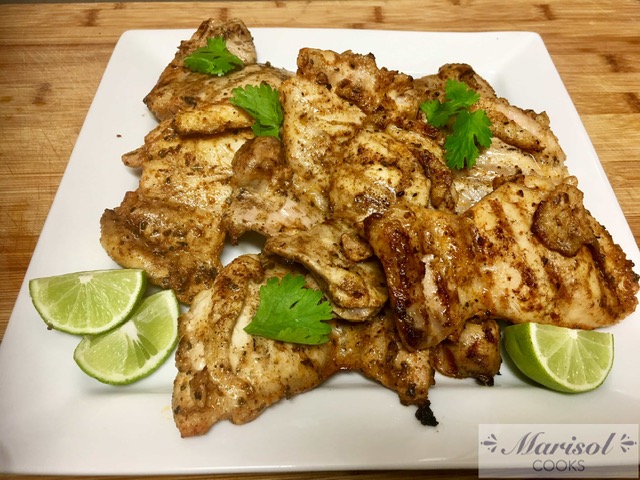 Grilled Chicken.- I always like using boneless skinless chicken thighs, they are tender, flavorful and cook pretty fast. I add all the ingredients from the marinade to a big zip top bag, zip it close and mix with my hands until all the oil and spices are well combined. Then I add the chicken. Mix again and place it in the fridge until you're ready to grill. Now, I think it was over 100 degrees outside so I didn't want to be outside getting hot and sweaty while I was waiting for the guests so, what I did… I lined a baking sheet with aluminum foil and arrange the chicken in a single layer. I baked the chicken on a 400 degree preheated oven for about 30 minutes. Done! here I was, cool as a cucumber cooking my chicken.
The only thing left was cutting the chicken and pork carnitas in smaller chunks and arrange them on a big platter.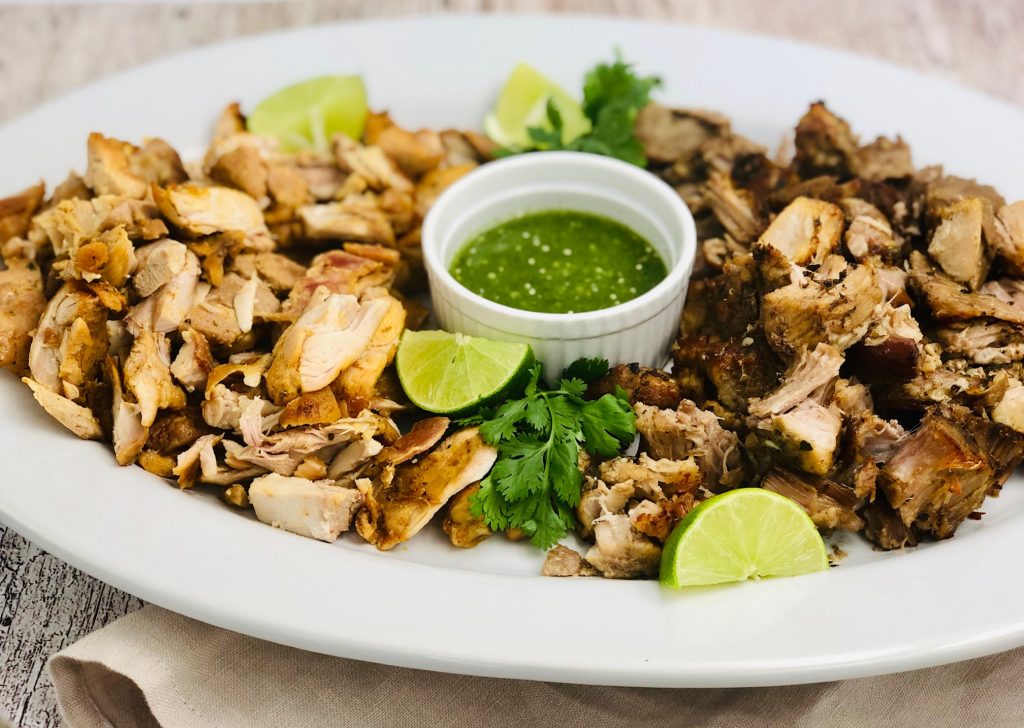 We had burrito bowls that night so everyone had two choices of protein along with a bunch of toppings. Guacamole, black bean salad, fresh tomatillo salsa, sour cream, pico de gallo, cheese. Man, it was good! And it was easy. With a little preparation and organization, you can make it happen.
Both of these recipes are already on this blog but here are the links, so you don't have to search for them.
Grilled Chicken/Pollo Asado http://marisolcooks.com/2018/10/19/grilled-chicken-pollo-asado/
Pork Carnitas http://marisolcooks.com/?s=pork+carnitas
Happy Eating!