Jump to recipe
Truth to be told…It is my first time making overnight oats but it is not my first time playing with pumpkin spice flavors. this Overnight Pumpkin Spice Oats are everything good and delicious! And it even when I had to wait what it seemed an eternity to eat them, I took no time to make them. They're are so easy to make, so delicious and so forgiving too! You can double or triple the recipe, and they're always going to be delicious.
I used low fat milk and stevia to make these oats extra enjoyable. You can sub for your favorite nut milk to keep it vegan.
I think I'm making this for Thanksgiving morning.
Find recipe below!
Overnight Pumpkin Spice Oats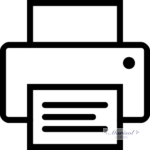 Ingredients
2 cups low fat milk (or nut milk for vegan option)
1/4 cup pumpkin pure
1 teaspoon cinnamon
1/8 teaspoon cloves
1/8 teaspoon nutmeg
4 packets Stevia
a pinch of salt
2 cups old fashion oats
Granola for topping (optional)
fresh fruit (optional)
Instructions
In a mason jar (or sealed container) add the milk, pumpkin puree, cinnamon, cloves, nutmeg, stevia,and salt. shake or whisk until well combined.
Add the oats, mix and keep in the refrigerator overnight.
Serve cold or warm. Top them with your favorite granola or fresh fruit.
Enjoy!
© 2023 Copyright 2020 MarisolCooks.com