Jump to recipe
Looks like we are having soup weather again, yay!! This "Zuppa Toscana" fits the bill perfectly. It is hearty, a little spicy, and so comforting. This is one my family's favorite soup. I made the paleo version of it which means it is dary-free but you can always make adjustments according to your needs, that is the fun of cooking and creating.
This is one of the most balanced soups, in my opinion. It's pack with protein from the Italian sausage, starchy potatoes, crispy bacon, and even a super food like Kale. It's a meal full of goodness, perfect for a rainy weeknight dinner.
Full recipe below!
Zuppa Toscana/Paleo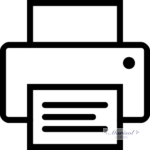 Ingredients
1 teaspoon olive oil
10 oz Italian sausage
3 strips of bacon
1/2 onion, chopped
2 garlic cloves, minced
2 large russet potato, peeled and cubed
1 teaspoon Italian seasoning
6 to 7 cups of chicken stock
1/4 cup coconut milk
bunch of kale torn into small pieces (about 4 cups)
Instructions
In a heavy bottom pot or dutch oven, add the olive oil and cook the sausage on medium high heat, breaking it into small pieces with a wooden spoon.
Drain on a paper towel and set aside.
Cut the bacon into strips and cook until crisp. Drain on a paper towel and set aside, leaving some of the fat in the pot.
Saute the onion and garlic until fragrant, add the Italian seasoning, sausage and potatoes. Season with salt and pepper.
Add the chicken stock, cover and cook until the potatoes are tender, about 25-30 minutes. The cooking time will depend on the size of the potatoes.
Once the potatoes are tender, stir in the coconut milk and kale.
Add the bacon before serving
Enjoy!
© 2023 Copyright 2020 MarisolCooks.com