Jump to recipe
Fruit desserts are my favorite dessert and Galettes are definetly at the top of my list. They are so beautiful and rustic. I'm convinced there's not a bad Galette in the world.
I normally make apple Galettes but since my husband loves strawberries and our Anniversary was coming, I thought "Strawberry Galettes for Two" was deliciously appropriate.
This recipes makes two individual Galettes but you can double it and make it big enough for 4 to 6 people.
Find the recipe below!
Strawberry Galettes for Two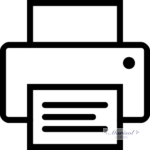 Ingredients
—-For the Galettes—-
1 cup all purpose flour
1 tablespoon sugar
pinch of salt
6 tablespoons butter (cold and cut in small pieces)
iced water
—-For the Filling—-
2 ripe strawberries, sliced
1/4 teaspoon vanilla extract
1 tablespoon orange juice (or lemon)
3 tablespoons flour
1 tablespoon brown sugar
1 egg
2 tablespoon turbinado sugar
powder sugar and fresh mint for garnish (optional)
Instructions
Preheat oven to 400 degrees and line a baking sheet with parchment paper.
In a food processor add 1 cup of flour, 1 tablespoon of sugar, salt, and pulse a few times until combined.
Add the butter and pulse a few time until the butter is in small bits the size of peas.
With the food processor running add the cold water a tablespoon at a times until the dough starts to come together.
Transfer to a floured surface and form into a ball. Wrap in plastic and refrigerate for at least .30 min.
In a mixing bowl add the strawberries, vanilla extract, orange juice, 1 tablespoon of flour and brown sugar and gently stir until the strawberries are completely coated with the mixture. Set aside.
Cut the dough in two equal pieces and on a floured surface roll them out into 6-7 inches circles. Transfer to a prepared baking sheet.
Evenly sprinkle the remaining flour between the two circles of dough.
Add equal parts of the strawberry mixture into each center.
Fold the edges of the dough over the strawberries, working your way around forming the galette.
Whisk the egg with 1 tablespoon of water and brush the edge of the galette. Sprinkle with turbinado sugar and bake for 30 to 40 minutes or until golden brown.
Sprinkle with powder sugar and garnish with fresh mint if desired.
Enjoy!
© 2023 Copyright 2020 MarisolCooks.com