Jump to recipe
Oh, I just love taking left overs and make a completely different meal with them. This recipe is inspired by one of my favorite childhood meals "Arroz con Costillas" my aunts would make this dish for Saturday's lunch and I still remember sitting on my Grandfather's patio surrounded by my big family and having the best time.
Even when this dish is originally made with rib tips I wanted to give my left over smoked ribs a try. They turned out so good! The ribs infused the rice with a smoky flavor, the bell peppers added the perfect touch of sweetness and the cilantro a fresh finished. I was really proud of this dish. Thank you, food related-childhood memories.
Left overs are so fun you guys! don't think about them as boring or predictable and don't be afraid to get creative. It will be worth it!
Find recipe below.
Rice and Ribs/Left over-Make over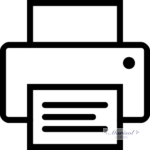 Notes
You can make this dish with pretty much any meat you have left as long as the meat has been seasoned with dry seasoning.
Make sure the meat is warm when it goes into the rice. Cold meat would bring down the temperature of the rice and  water keeping it from cooking properly.

Ingredients
1 tablespoon olive oil
4-6 left over smoked Ribs
1 cup long grain rice
1/2 onion, finely diced
2 garlic cloves
1/2 bell pepper
salt and pepper to taste
cilantro for garnish
Instructions
Heat up a large skillet on medium high heat and add the oil and the ribs. Sautee the ribs until they're warm about 5 minutes and they have rendered some fat.
In a mall sauce pan add 2 cups of water and turn the heat on high. This is for the rice.
Remove the ribs from the pan and set aside. Add the rice, onions, garlic and bell pepper to the pan and sautee for 5 minutes just until fragrant.
Turn the heat to low and carefully add the hot water to the rice. Season with salt and pepper.
Add the ribs back to the rice, cover and let it cook undisturbed for 20-25 minutes until all the water has evaporated and the rice is fluffy and soft.
Garnish with fresh chopped cilantro before serving.
Enjoy!
© 2023 Copyright 2020 MarisolCooks.com