Jump to recipe
This is the fastest and easiest way to make Chicken Wings. That's it. Bye. Just kidding! I am not kidding about how easy these are though. Seriously, if you don't have an Air Fryer I highly suggest getting one.
These chicken wings were a total hit, even with the kiddos. They were gone fast! Maybe as fast as it took to make them.
I seasoned the chicken wings with salt, pepper, and garlic powder. Added baking powder to make them super crispy, toss them in the Air Fryer basket and cook for 25 min. So, fast! and perfectly cooked. These wings are also low in far since I only 1 tablespoon of butter for 2 lbs of chicken wings. Game changer!
There you have it. A great option for game day, wing Wednesday or just any day!
Air Fryer Buffalo Chicken Wings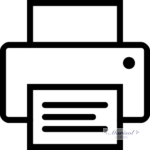 Ingredients
2 lb Chicken Wings
1 tablespoon baking powder
1/2 teaspoon salt
1/4 teaspoon garlic powder
pepper
1 tablespoon butter
5 oz Frank's Red Hot Sauce
Instructions
Pat dry the chicken with paper towels. Transfer to a bowl.
Season the chicken with salt, garlic powder and pepper. Add the baking powder and mix until chicken is evenly coated.
Spray the Air Fryer basket with cooking spray and place the chicken in. Cook at 400 degrees for about 20-25 min or until golden brown and crispy.
In a large skillet, melt the butter and add the sauce. Cook for about 5 minutes on medium heat. Add the wings and toss until they are evenly coated with the sauce.
Serve immediately!
© 2023 Copyright 2020 MarisolCooks.com