Jump to recipe
Here is a quick and tasty idea for your Friday night dinner, "Air Fryer Lemon Pepper Chicken". Chicken thighs that come out crispy, juicy and so flavorful! We love the lemon pepper combination. I made a mix with Dijon mustard, lemon juice and zest, garlic, salt and lots of pepper, I brushed the mix all over the chicken and cook it for 25 minutes at 375 degrees. I did season a few pieces separately because my kids like their food a little milder and I love being able to customize dinner to please every ones palate. This dinner is a hit!
This chicken is #whole30approved #keto and #paleo
Air Fryer Lemon Pepper Chicken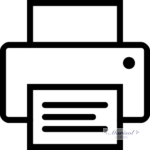 Notes
You can use as much pepper as you'd like. My husband loves this chicken with a lot of pepper but me and the kids like a bit milder, so I add the pepper to the chicken instead of mixing it with the lemon and Dijon mustard. Either way, it is delicious.

Ingredients
4 to 5 chicken thighs
1 lemon, zested and juiced
1 tablespoon Dijon Mustard
1/4 teaspoon garlic powder
salt and pepper to taste
Instructions
Pat dry the chicken thighs with a paper towel. Set aside.
In a small bowl whisk together the lemon zest and juice, Dijon mustard, garlic powder and salt and pepper.
Brush the mixture all over the chicken and place in the air fryer basket skin side down. You can also top the chicken with some lemon slices.
Cook at 375 degrees for 15 minutes, turn the chicken over and bake for 8 more minutes or until crispy and cooked through.
Enjoy!
© 2023 Copyright 2020 MarisolCooks.com