Jump to recipe
Is anybody else getting into lighter and fresher foods? I love eating seasonal meals and this "Tomato Tart" did not disappoint! I found some beautiful hairloom tomatoes at my local store and my first thought was making a tart. Perfect to eat at room temperature and great with a side of greens.
What you need to make this recipe:
Pie Crust: I made the pie crust using Professor Torbert's Recipe. It takes a little time but it is delicious, very soft and buttery, it has a different texture than regular pie crust. Chose what you like the most.
Onions: I slowly caramelized the onions, they add a sweet layer of flavor. The onions reduced in size quite a bit once caramelized. Keep that in mind in case you want to cut back on the onions.
Mustard: I preferred Dijon for this recipe but you can also use deli mustard. Mayo would work great too!
Cheese: I used gruyere, I love it in this recipe but any salty cheese would work great. I've also made this tart with goat cheese and it is delicious. Just sprinkle some on the crust and on top of the tomatoes it would also look beautiful.
Thyme. The beautiful thing about eating seasonal is that anything you chose will be fresh and ready to eat. I have an herb garden and wasn't sure what herb to use but my thyme was the biggest and fullest, it looked perfect for this recipe. Of course, any fresh herb you can get your hands on will be delicious. Basil, rosemary, chives, so many possibilities.
What you need to know about this recipe:
This tart it's great to make ahead of time because it's best when serve at room temperature. My favorite way to eat it is with a side of green tossed with a little olive oil and balsamic vinegar. It's perfect.
Like I said, I used a tart recipe by professor Torbert's that calls for corn flour, corn meal and all purpose flour so it is not a gluten free recipe. The texture of the crust is soft and butter, not very flaky but it is delicious! You can use your favorite pie crust recipe or premade pie crust. I have made this tart in may different ways and always comes out perfect.
Recipe for the crust and tart below.
Tomato Tart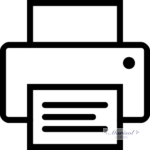 Ingredients
FOR THE CRUST:
⅔ cup water
¼ cup Professor Torbert's Orange Corn Meal
1 cup all-purpose flour
¼ cup Professor Torbert's Orange Corn Flour
½ tsp salt
½ tsp sugar
1 stick unsalted butter, cold
1-2 tbsp ice-water (optional)
FOR THE TART
1 teaspoon olive oil
½ onion thinly sliced (1 If small)
Fresh thyme leaves (about 1 tablespoon)
1 tablespoon Dijon Mustard
10-12 oz Tomatoes (about 3 big)
1/2 cup gruyere cheese
Salt and pepper
Instructions
Make the crust: In a small saucepan, bring water to a boil. Add the corn meal while stirring and reduce heat to medium. Cook the corn meal until thick. The water should be almost completely gone, and the corn meal should be solid and able to be formed into a ball at the bottom of the pot.
Transfer the thickened corn meal to a sheet of plastic wrap and wrap it into a ball. Cool the corn meal by placing the ball in the freezer.
In a large mixing bowl, whisk together the all-purpose flour, corn flour, salt, and sugar.
Cut the butter into small pieces and combine with the dry ingredients either with a stand mixer, hand mixer, food processor, or your fingers. If using your fingers, pinch the butter into the dry ingredients to combine it. The dough will probably not stick together at this point, but the butter should be broken up well.
Add small amounts of the cold corn meal to the rest of the ingredients incrementally and combine well. At this point, your dough should stick together well. If it is too wet, add more all-purpose flour. If it is too dry, add very small amounts of ice water until the dough sticks to itself.
Form the dough into a disk and wrap with plastic wrap. Place in the fridge and cool for at least an hour.
While the dough is chilling make the onions: In a skillet, add the olive oil and turn to medium heat. Add the onions and cook for 5-8 minutes until they start to brown. Add ½ of the thyme leaves and cook for five more minutes. Set aside.
Preheat oven to 400 degrees.
Roll the dough out with a rolling pin on a clean surface. Dust some flour if needed.
Transfer the dough to 9" tart/pie pan. Get rid of the excess dough and prick the bottom of the tart with a fork. Bake for 10 minutes.
Remove tart from the oven and brush the bottom with the Dijon mustard. Add the onions and spread them around the tart. Sprinkle the Gruyere cheese.
Arrange the tomatoes slices going around the edge of the tart overlapping each other. Once the edge is full, place some tomatoes on the center of the tart making sure the tomatoes are completely covering the center of the tart.
Generously sprinkle with salt and pepper and add more thyme leaves.
Return to the oven and bake for 30 minutes.
Let it cool for 10 minutes before serving. `
© 2023 Copyright 2020 MarisolCooks.com