Jump to recipe
Disclaimer: This is #sponsored content
Need weeknight dinner ideas? This @OpenPrairieNatural Honey Chipotle Glazed Pork Loin is the perfect family meal. Easy to make and packed with flavor – everyone will love it! The pork loin and rosemary potatoes cook together in the same skillet infusing the potatoes with the meat juices and flavor. Bring the skillet to the table for a beautiful family style presentation.
I made this using Open Prairie® Natural* Pork Loin. I love the quality of the brands all Natural, minimally process meat like this beautiful Pork Loin. Head to my stories to see a step by step on this super delicious meal.
*Minimally processed. No artificial ingredients.
#openprairienaturalmeats #naturalmeats #neverever #minimallyprocessed #porkloin #porkrecipe #healthyrecipe #familyrecipe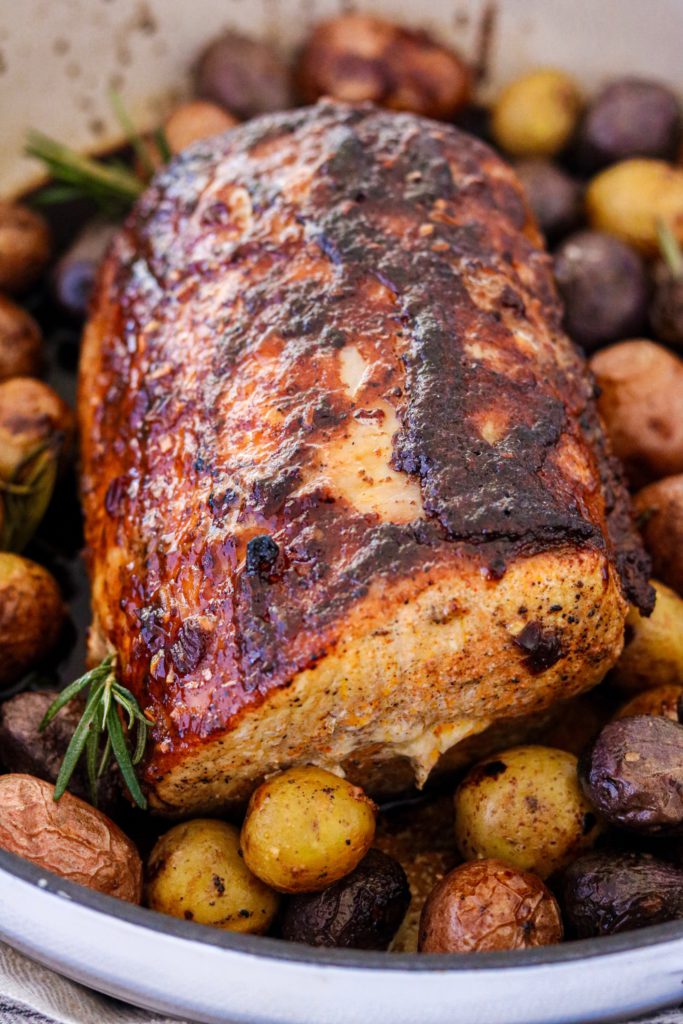 What you need to make Honey Chipotle Glazed Pork Loin
Open Prairie® Natural* Meat Pork Loin. I used a 3lb loin
Olive oil
Spices for the dry rub: paprika, garlic powder, onion powder, salt and pepper to taste.
Honey
Dijon mustard
Lemon
Chipotle pepper in adobo. I prefer the chipotle in adobo that comes in a can, but you can also find chopped chipotle peppers in a jar that had no seeds and are very mild. You can use the same amount of chopped chipotle peppers if you prefer.
Shallots
Molasses
Soy sauce
Baby potatoes
Fresh Rosemary sprigs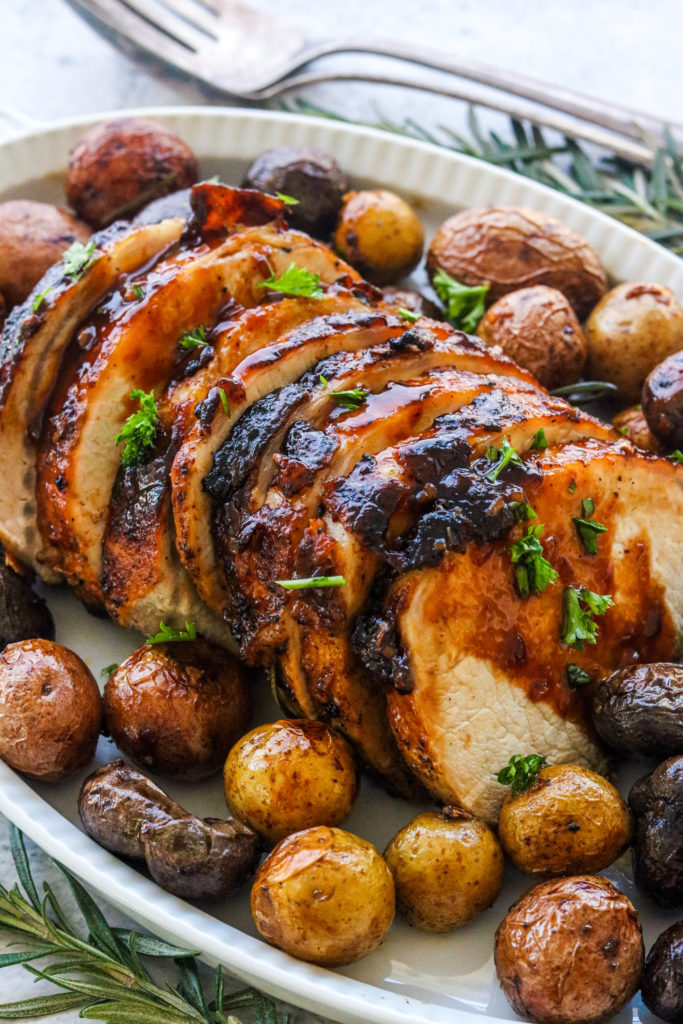 Helpful Tips and Tricks
The best tip I can give you when roasting meat is to let the meat rest. Before you put it in the oven, let it rest on your counter until the chill from the fridge is gone, about 30 minutes. This is going to help the meat cook evenly. Also, let it rest for at least10 minutes after it comes out of the oven, so the juices re-distribute throughout the meat, and it stays tender and juicy.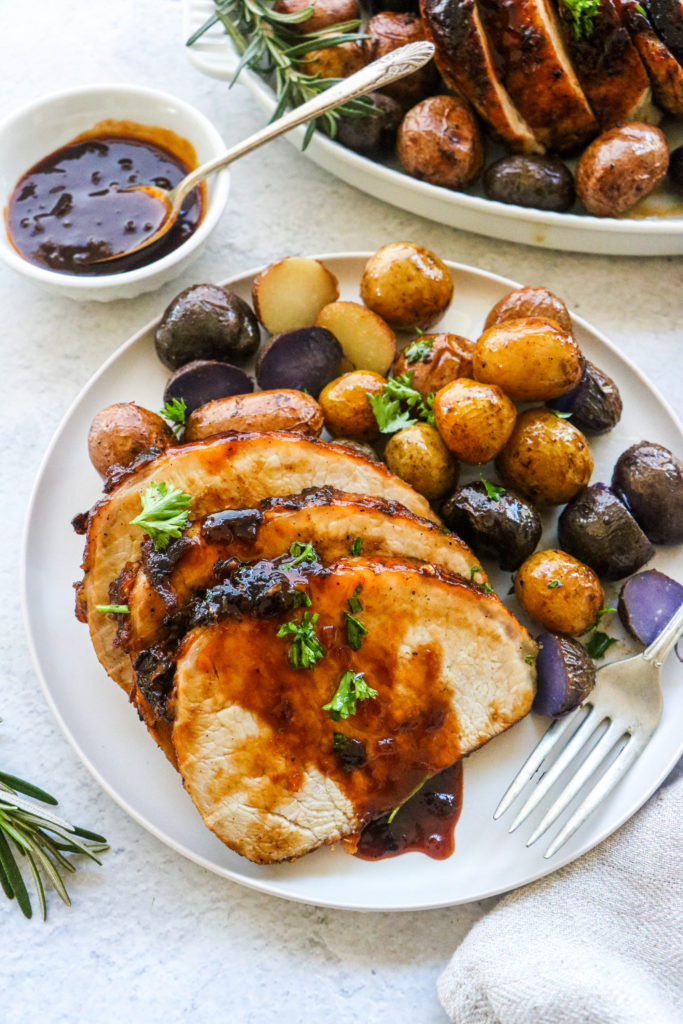 Honey Chipotle Glazed Pork Loin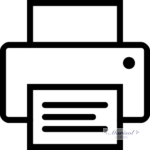 Ingredients
3lb Open Prairie® Natural* Meat Pork Loin
1 tablespoon olive oil
Rub Recipe
1 teaspoon smoke paprika
1 teaspoon garlic powder
½ teaspoon onion powder
Salt and pepper to taste
For the Honey Chipotle Glaze
¼ cup honey
2 tablespoon Dijon mustard
Juice ½ lemon
1 chipotle pepper in adobo, seeded and chopped (use 1 tablespoon of adobo sauce for less heat)
1 tablespoon finely chopped shallots
1 tablespoon molasses
1 tablespoon soy sauce
1.5 lb. baby potatoes
Fresh Rosemary sprigs
Instructions
Preheat oven to 375 degrees.
Take the pork out of the refrigerator for 20-30 minutes before start cooking. This will take the chill out and help cook evenly.
Make the glaze: In a small mixing bowl add the honey, Dijon mustard, lemon juice, chipotle pepper, shallots, molasses, and soy sauce. Season with salt and pepper and whisk until well combined. Set aside.
In a separate bowl, mix all the ingredients for the spice rub.
Pat dry the pork loin and rub the spice mix all over the pork.
In a large heavy bottom skillet heat 1 tablespoon of oil on medium high heat and sear the pork loin on all sides until golden brown, about 3 minutes. Make sure the fat side of the pork loin is up when finish searing.
Meanwhile in a separate bowl, toss the potatoes with 1 tablespoon of olive oil and season with salt and pepper. Add the sprigs of rosemary.
Brush the pork loin generously with the chipotle honey glaze and arrange the potatoes around it. Transfer to a preheated oven and cook for about 45-50 minutes or until the internal temperature reaches 145 degrees.
While the pork loin is cooking, transfer the remaining glaze to a small saucepan and simmer for about 3-5 minutes until thick and glossy.
Transfer the pork loin to a cutting board and let it rest for ten minutes before slicing and serving. Pour the glaze over the sliced pork or serve on a side.
Enjoy!
© 2023 Copyright 2020 MarisolCooks.com