Jump to recipe
It is spring break! Time to eat all things fun and delicious like these homemade corndogs. They are fairly easy to make and pretty quick once you get that oil at the right temperature.
Food on a stick is so much fun and the kids love it! These corn dogs are so crispy on the outside but soft and a little sweet on the inside. We all gather around the kitchen island and ate them like they were going out of style.
What you need to make Homemade Corndogs
Cornmeal
All-purpose flour
Baking Powder
Salt
Sugar
Eggs
Buttermilk
Whole milk
Turkey or beef franks
Wooden skewers
Oil for frying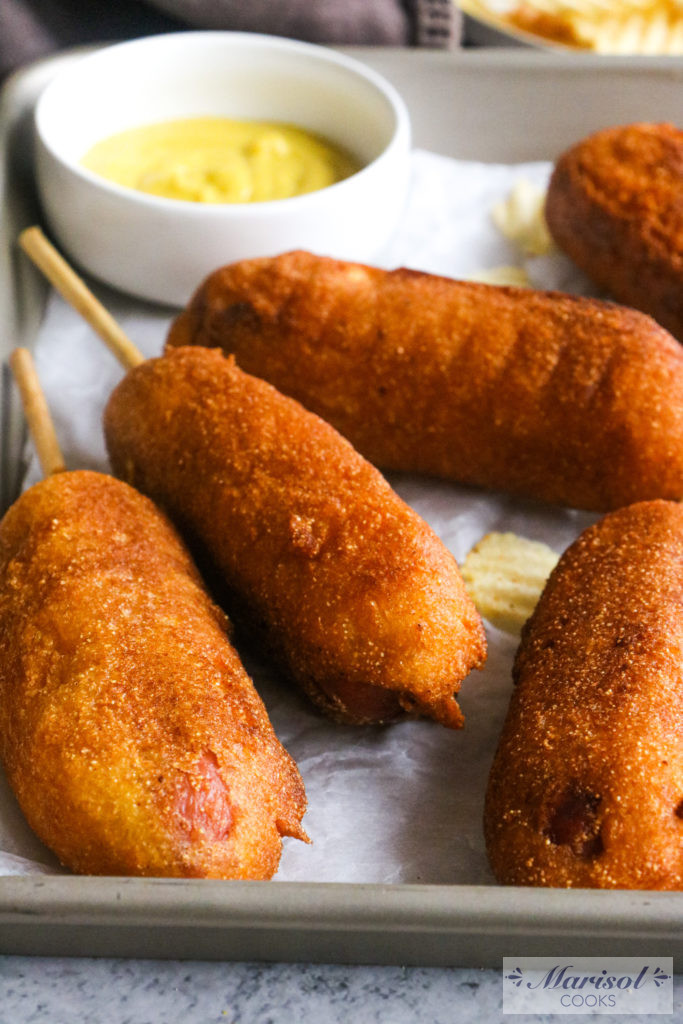 Helpful Tips and Tricks
Make sure you let the batter rest for at least five minutes. This is going to help to thicken and make it fluffy.
Patting the hot dogs dry will make the batter stick to the hotdogs so much better. It is an extra step, but it is worth taking it. I also help myself with a little spatula to roll the corndogs around and keep their shape once they hit the hot oil.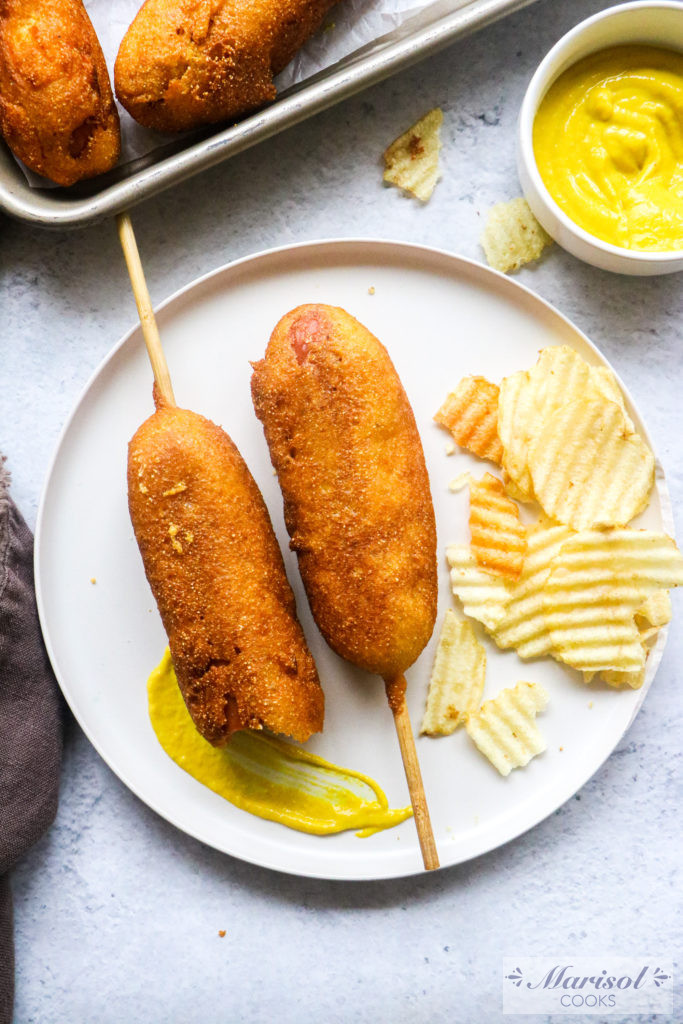 Homemade Corn Dogs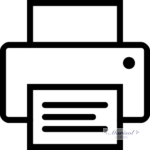 Ingredients
1 cup corn meal
1 cup all purpose flour
1 tablespoon baking powder
½ teaspoon salt
¼ cup sugar
1 egg
½ cup buttermilk
½ cup milk
1 16oz package turkey or beef franks
8 wooden skewers
Oil for frying
Instructions
In a bowl, whisk together the dry ingredients (cornmeal, flour, baking powder, sugar, and salt) In a bigger bowl whisk the wet ingredients. (Egg, buttermilk, and milk) Combine dry ingredients into wet ingredients and whisk until smooth.
Por the batter into a tall drinking glass (I used a 25oz). Let the batter rest until you heat up the frying oil.
In a large pot or Dutch oven pour about 3" of oil. Heat the oil on medium high heat until it reaches 350 degrees. To taste if the oil is hot enough, drop a tiny dollop of the batter in the oil and if it immediately sizzles and comes to the top, it means the oil is perfect.
Pat the hotdogs dry with paper towels and carefully insert the wooden skewers.
Dip the corndog straight down into the batter and twirl around to fully coat the hotdog. Gently place the corn dog into the hot oil and cook until golden brown turning it every couple of minutes making sure it browns evenly.
Place the corndogs on a plate lined with paper towels to drain the excess of oil.
Serve with mustard or ketchup.
Enjoy!
© 2023 Copyright 2020 MarisolCooks.com