Jump to recipe
Here is another version of my buttermilk biscuits. These are so soft, buttery and baked to golden brown perfection, it is hard to decide which version I like best. These biscuits are great with anything but my favorite way to eat them is with my homemade blueberry sauce. I have linked my blueberry sauce recipe below.
What you need to make Homemade Buttermilk Biscuits
Flour
Baking Powder
Baking soda
Salt
Sugar
Butter
Buttermilk
Eggs
Blueberry sauce for serving. Scroll down till the end for the recipe!
Helpful tips and tricks
The dough for the biscuits can also be made in the food processor: Add the dry ingredients and pulse a few times until combined. Add the buttermilk and egg and pulse just until the dough comes together. Transfer the dough to a floured surface and cut out the biscuits.
You don't even need a biscuit cutter to make these. Just pat down the dough with your hands and using a sharp knife cut out the biscuits in squares, just like if you were cutting brownies. Transfer the biscuits to a baking sheet and bake accordingly. Rustic and beautiful!
Don't forget the blueberry sauce! Bonus recipe after Homemade Buttermilk Biscuits recipe.
Homemade Buttermilk Biscuits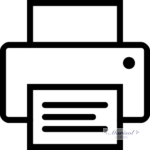 Ingredients
2 cups all-purpose flour
2 teaspoons baking powder
1 teaspoon salt
1/4 teaspoon baking soda
1 Tbsp sugar
1 stick unsalted butter, chilled in freezer and cut into thin slices
1 cup cold buttermilk
1 egg, lightly whisk
2 tablespoons buttermilk for brushing
Instructions
Preheat oven to 400 degrees F
Line a baking sheet with parchment paper and set aside.
whisk flour, baking powder, sugar, salt and baking soda in a large bowl.
Cut butter into the flour mixture with a pastry cutter until the mixture resembles coarse crumbs.
Pour in the buttermilk and add the egg. Stir with a fork until combined.
Turn dough onto a floured surface and using your hands pat it down into a rectangle.
fold the rectangle pat it down again again into 1/2″ thick and cut the biscuits (bring the scraps of dough together, pat it down again and keep cutting biscuits) You should get 8-10 biscuits.
Transfer biscuits into prepared baking sheet. Brush the tops with remaining buttermilk
Bake in preheated oven for 20-25 minutes until golden brown.
Enjoy!
© 2023 Copyright 2020 MarisolCooks.com
Ingredients
1 lb. blueberries, washed
1 tablespoon sugar
2 tablespoons orange juice
1/2 tablespoon cornstarch
water
Instructions
In a saucepan, add the blueberries, sugar, and orange juice. Stir.
Turn the heat to medium and cook until the blueberries start to release their juices and the sugar has dissolve. About 5 minutes.
In a cup, dissolve the cornstarch in 1 tablespoon of water. Add to the blueberry sauce and cook until the sauce is glossy and thick. About 3 minutes.
Serve with homemade buttermilk biscuits.
Enjoy!
© 2023 Copyright 2020 MarisolCooks.com