Jump to recipe
If you have poblano peppers thar are looking a little sad and are not so pretty for chiles rellenos anymore, save this recipe because once you make it once, it will be on repeat.
The warm, smokey, Poblano peppers with smooth Mexican crema and sweet corn are a perfect combo of textures and flavors that is great for tacos, gorditas, as a dip; you can even add in some shredded chicken and stuffed tamales. This dish is so versatile and delicious, you are going to love it.
What you need to make Rajas con Crema
Fresh poblano peppers
Butter
Onion
Garlic
Frozen corn
Salt, pepper and cumin
Mexican crema
Monterrey Jack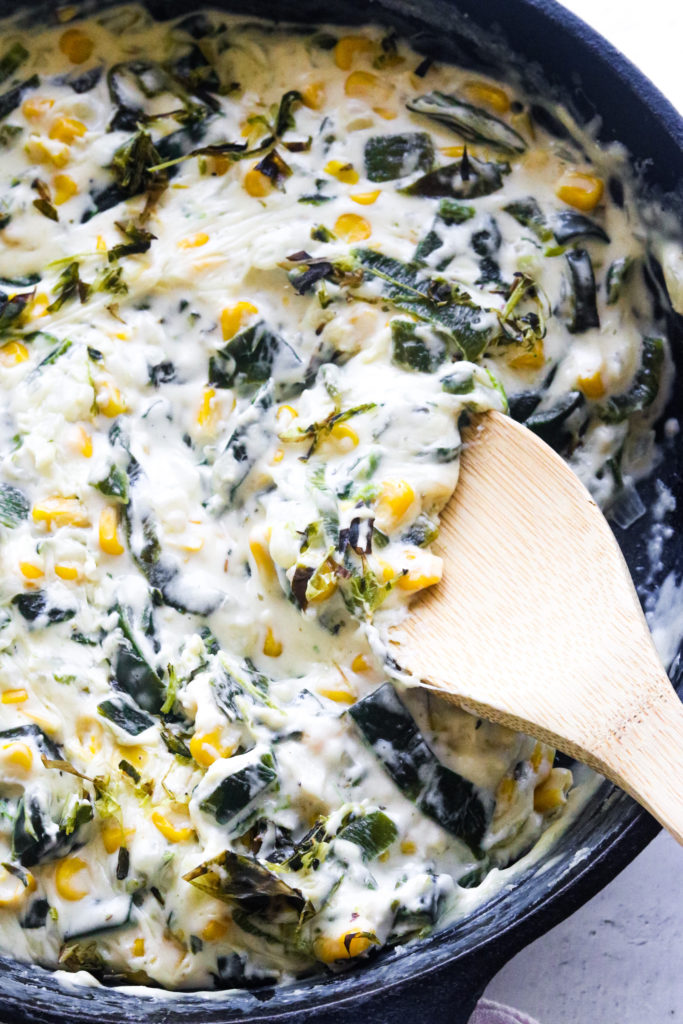 Helpful Tips and Tricks
Roasting and cleaning the peppers can be a little tricky. Make sure the skin on the peppers is evenly charred by rotating the peppers a few times while roasting. When you remove the skin try to use a paper towel or scrape scrape it off with the back of a spoon. Do not touch your face or eyes! Even when poblano peppers are generally mild, the oils could still irritate your skin.
The traditional Rajas con Crema is a creamier dish, often served as a side dish or in tacos or gorditas. I added a little bit of flour to make it more like a dip consistency since we ate it with tortilla chips. This is optional, you can leave the flour out a just have the creamier version of this dish.
Rajas con Crema (Poblanos in Cream Sauce)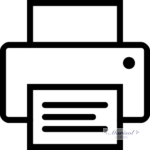 Ingredients
6 poblano peppers
1 tbsp butter
1 teaspoon flour
1 medium onion, chopped
2 garlic cloves, minced
1 cup frozen corn kernels, thawed
1/4 teaspoon cumin
salt and pepper to taste
1 1/2 cups Mexicam Crema
2 oz Monterrey Jack cheese, shredded
Instructions
Charr the Poblano peppers. For a gas stove: Place the peppers directly on the burner on medium heat; turning them a few times to evenly charr the skin.
For an electric stove: Arrange the peppers on a baking sheet, lightly brush with olive oil and place them directly under the broiler turning occasionally to evenly charr the skin. About 8 minutes.
Once the peppers are ready, transfer then to a bowl and cover with plastics wrap. Let the peppers "sweat" for 10 minutes.
After 10 minutes remove the skin and seeds off the peppers and slice them into thin strips. Set aside.
Melt the butter on a medium size skillet over medium high heat. Add the onion and cook until translucent. Add the garlic and corn and cook for 2 more minutes.
Add the flour and cook for 3 more minutes.
Add the crema and poblano strips and cook until thicken, stirring a few times.
Add the shredded cheese and stir until melted.
Serve warm with tortilla chips.
Enjoy!
© 2023 Copyright 2020 MarisolCooks.com