Jump to recipe
#sponsored content
For Family Meals Month, I am treating my family with a Steak and Potato dinner tonight. It is important to me to feed my family beautiful high quality, steaks that don't need much to make a great meal. That's why I used @openprairienatural Ribeye steaks – I get mine from my local @wholefoods! Not only are these steaks a family favorite, but they help cultivate a safe place for us to connect over a meal. These are beautiful, high-quality steaks that don't need much, but I wanted to make them more special with a delicious herb butter. I served the steaks with a side of roasted baby potatoes and green onions. This dinner really is a meat and potato lover's dream.
What you need to make Grilled Ribeye with Herb Butter and Potatoes
Open Prairie® Natural* Ribeye Steaks. I used 3 steaks about 10 oz each.
Green onions
Butter
Olive Oil
Herbs: parsley, thyme, chives, and rosemary.
Garlic
Lemon zest
Baby Yukon gold potatoes
Salt
Pepper
Smoked Paprika
Garlic Powder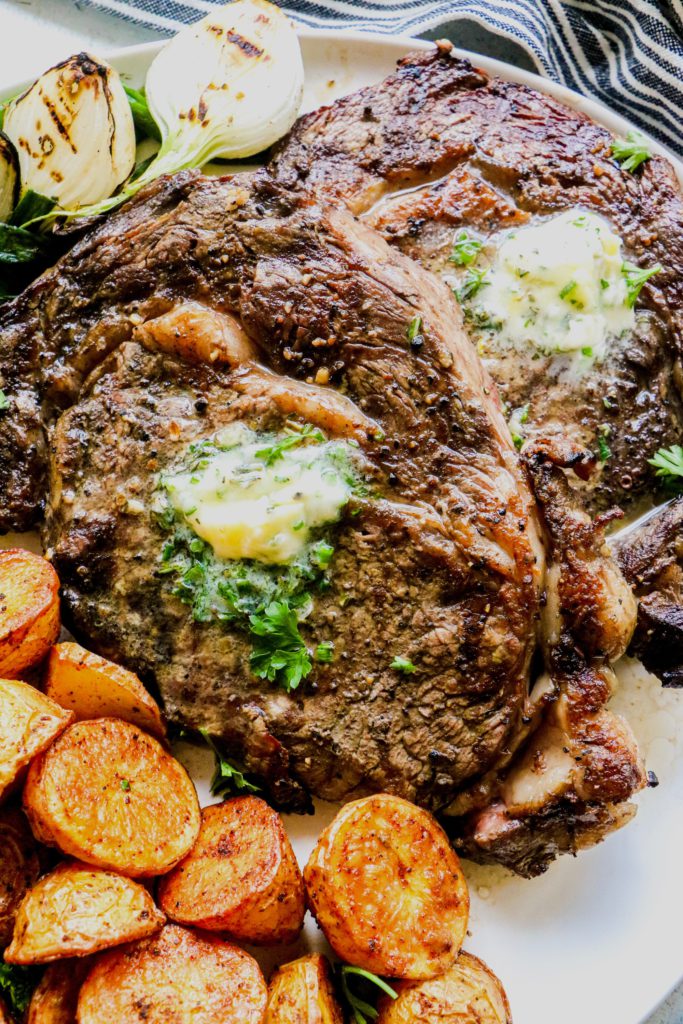 Helpful Tips and Tricks
Always make sure you let the steaks sit on the counter for at less 30 minutes before cooking and rest for at least 5 minutes before serving.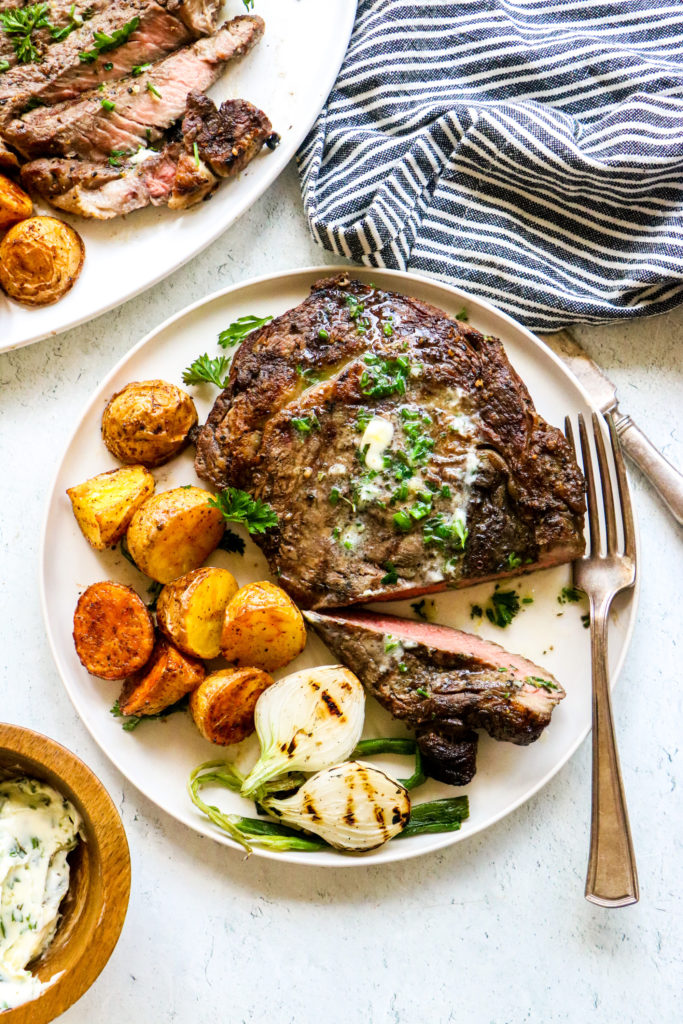 Grilled Ribeye With Herb Butter and Potatoes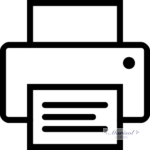 Ingredients
Ingredients:
3 10-12 oz Open Prairie® Natural* Ribeye Steaks
4 green onion bulbs, cut in half
For the Herb Butter:
1 stick salted butter, room temperature
1 teaspoon fresh parsley, chopped
1 teaspoon fresh thyme, chopped
1 teaspoon fresh chives, chopped
1 teaspoon fresh rosemary, chopped
1 garlic clove, minced
Zest of 1 lemon
For the Potatoes:
1.15 lb. baby Yukon gold potatoes
1 tablespoon olive oil
1 tablespoon melted butter
½ teaspoon salt
¼ teaspoon pepper
¼ teaspoon smoked paprika
¼ teaspoon garlic powder
Instructions
Make the herb butter: In a small bowl add the room temperature butter, chopped herbs, minced garlic and lemon zest. Mix with a small spatula until the herbs are completely incorporated into the butter. Transfer the butter onto a large piece of plastic wrap and roll it to shape it into a log. Transfer to the refrigerator.
Preheat oven to 400 degrees Fahrenheit and place a large baking sheet in the middle rack.
Make the potatoes: Cut the baby potatoes in half or quarters (if too large) and transfer to a large bowl. Add the olive oil, melted butter, salt, pepper, paprika and garlic powder. Toss the potatoes until well coated. Carefully remove the baking sheet from the oven and transfer the potatoes to the hot baking sheet. Roast for 30 to 40 minutes until golden brown and tender.
Remove the Ribeye steaks from the packaging and pat them dry with a paper towel. Season generously with salt and pepper or your favorite steak seasoning. Let the steaks sit on the kitchen counter for 30 minutes.
Heat up the grill until it reaches 375 degrees Fahrenheit and place the steaks and halved green onions on the grates. Cook the steaks for five minutes on each side for medium or until the internal temperature reaches 145 degrees Fahrenheit. Cook the onions until tender 8 to 10 minutes.
Let the steaks rest for 10 minutes before slicing. Top the steaks with a healthy serving of herb butter and serve with roasted potatoes and grilled onions.
Enjoy!
*Minimally processed. No artificial ingredients.
© 2023 Copyright 2020 MarisolCooks.com