Jump to recipe
If you haven't had a "Chile de Arbol Salsa" or tried Chile de Arbol you're missing out big time! Chile de Arbol is one of Mexico's iconic chilies, It is a very hot pepper, it is like a first cousin to Cayenne Pepper. It is smoky and nutty, I just love it!
For this salsa I love using tomatillos because they are tart and bright with a citrus flavor, they balance the salsa so well.
The beautiful and delicious tortilla chips you are looking at are from @sabormexicano Foods. These are Chipotle and Blue Corn Tortilla Chips. All ingredients for the chips and products for Sabor Mexicano restaurants are homegrown at Jorge Saldana's (owner) farm in Sonoma County. All carefully cultivated without GMOs, pesticides or harmful chemicals.
These chips were the perfect complement for my Chile de Arbol Salsa. Totally addicting and 100% delicious.
Visit https://www.sabormexicano.shop/ to order their products or use the store locator on their website.
Find my recipe for the Chile de Arbol Salsa below!
Chile de Arbol Salsa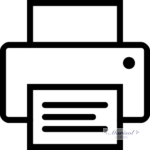 Notes
Chile de Arbol is a very hot pepper. It has a smoky and nutty  flavor. If you want some of that flavor but not so much heat, clean the peppers from veins and seeds. You can also use less chiles. This recipe makes a small batch of salsa, about  1 1/2 cups.

Ingredients
5 to 6 tomatillos
1/4 onion
1 garlic clove
1 teaspoon oil
5 arbol chiles (add more if too small)
1 teaspoon vinegar
salt and pepper to taste
Instructions
Preheat oven broiler. Line a baking sheet with parchment paper.
Peel and rinse the tomatillos under hot water. Pat dry and cut in half.
Line a baking sheet with aluminum foil and spray with cooing spray.
Arrange the tomatillos on the baking sheet cut side down along with the garlic clove (don't need to peel it) and onion.
Place under the broiler for 5 to 8 minutes until the tomatillo turns pale in color and it has started to blister.
While the tomatillo is cooking add 1 teaspoon of oil into a small skillet and heat on medium low heat. Add the arbol chiles and sautee just for about 2 minutes until they change into a brighter color. Be carful not to burn or they will get bitter. Set aside.
In a blender add the tomatillo, onion, garlic, chiles, vinegar and salt and pepper. Blend until very smooth. Add some water if you think the salsa is too thick.
Let cool to room temperature and enjoy!
© 2023 Copyright 2020 MarisolCooks.com