Jump to recipe
I am so proud if this cake, you guys! "Mandarin Almond Cake. Gluten Free/ Dairy Free." I don't normally taste a recipe more than one time unless is baked goods (you know, exact science) and this cake did take me a couple of tries but it finally turned out exactly how I wanted it! Perfect texture and flavor. As the name says it this "Mandarin Almond Cake" is also Gluten Free and Dairy Free. No feeling bloated after eating a delicious cake is the best feeling ever!
This cake is made with almond flour and almond milk and I also use almond extract to enhance the nut flavor. The mandarin zest gives it a delicious aroma and layer of flavor. I shared this cake with my lovely neighbor (the one with the vegetable garden) and she went crazy over it!
I hope you enjoy it as much as we did. I mean, look at this texture.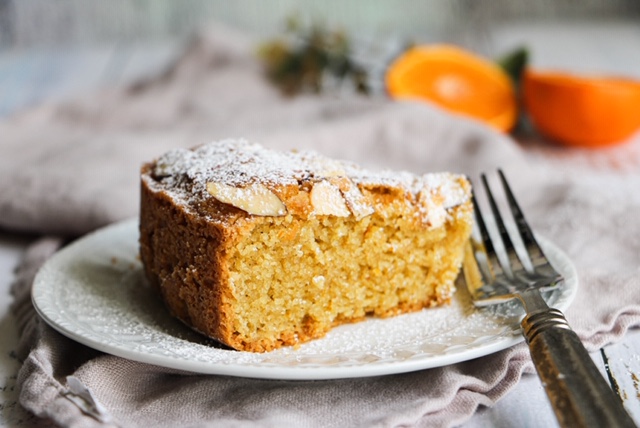 Lovely, isn't it!
Full recipe below
Mandarin Almond Cake/ Gluten Free, Dairy Free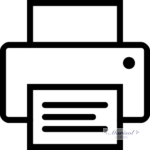 Ingredients
2 eggs
1/4 cup oil
1/4 cup almond milk
1 teaspoon vanilla extract
1/2 teaspoon almond extract
1/2 cup sugar
zest of two mandarines
2 cups almond flour
1/2 cup tapioca flour
1/2 teaspoon baking soda
1 teaspoon baking powder
pinch of salt
1/4 cup sliced almonds
Powder sugar (optional)
Instructions
Preheat oven to 350 Degrees.
Line the bottom of an 8″ cake pan with parchment paper and spray it with cooking spray. Set aside.
In a large bowl whisk together the eggs, oil, almond milk, vanilla extract, almond extract, sugar and the mandarin zest.
In a separate bowl mix together the almond flour, tapioca flour, baking soda, baking powder and salt.
Add the dry ingredients to wet ingredients and whisk until well combined.
Pour batter into prepared pan and sprinkle with the sliced almonds.
Bake for 40 to 45 minutes until golden brown.
Let the cake cool down for at least 10 minutes before removing from the pan.
While the cake cools down, squeeze the juice of the mandarins into a small skillet and add 1 teaspoon of sugar. Cook on medium heat until reduced.
Brush the top of the cake with the mandarin syrup.
Let cool completely and sprinkle with powder sugar if desire.
Enjoy!
© 2023 Copyright 2020 MarisolCooks.com