Jump to recipe
This soup has quickly become one of my favorite soups. Minestrone is not only extremely easy to make but it is also delicious, nutritious, comforting and great to feed a crowd! Well, even if you are not feeding a crowd but want to keep warm in this super cold Texas weather, this soup is for you!
I ran out of diced tomatoes, so I added whole cherry tomatoes instead. Best decision ever! The soup not only looks beautiful, but the little tomatoes added the right touch of sweetness that just burst in your mouth! Oh, so delicious.
What you need to make Minestrone Soup.
Olive Oil
Onions
Garlic
Celery
Carrtos
Kidney Beans
Cherry Tomatoes
Oregano and Italian seasoning
Chicken broth
Baby spinach
Parmesan cheese and parsley for serving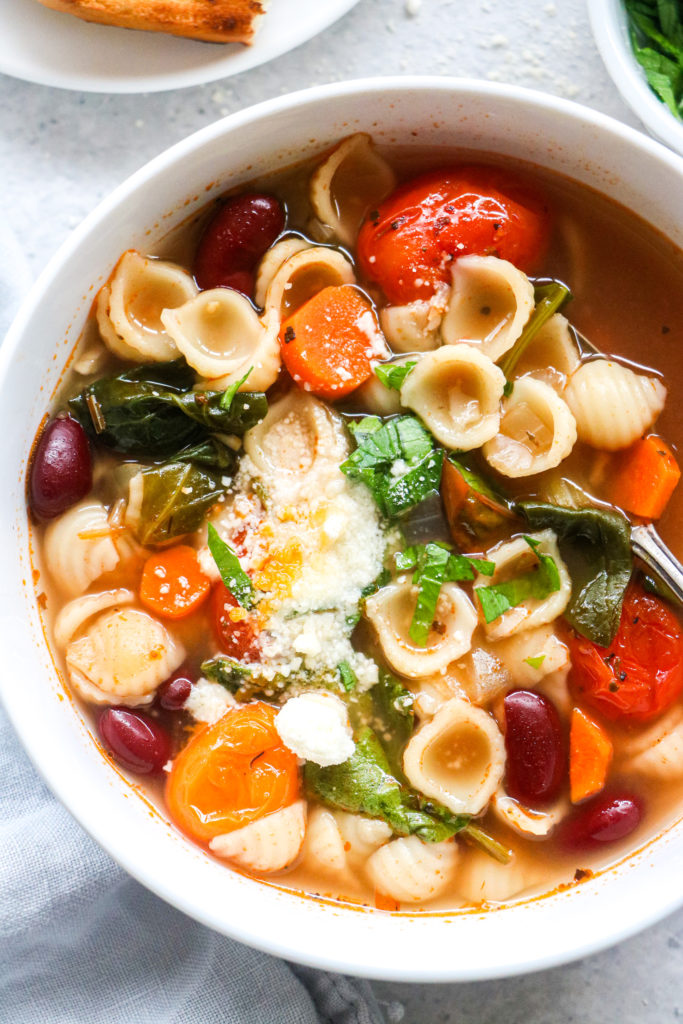 Other recipes you might like
Sopa de Conchitas/Pasta Shell Soup – Marisol Cooks
Roasted Pepper and Tomato Soup – Marisol Cooks
Chicken Noodle Soup – Marisol Cooks
Easy Minestrone Soup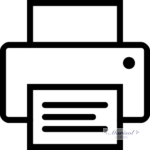 Notes
You can use vegetable stock to keep this recipe vegan.

Ingredients
1 tablespoon olive oil
1/2 onion
1 garlic clove
1 carrot
1 celery stalk
1 can kidney beans
1/4 cup tomato sauce
1/4 teaspoon oregano
1 teaspoon Italian seasoning
8oz cherry tomatoes
4 to 5 cups stock or water
1 cup pasta (I used mini shells)
2 cups baby spinach
Instructions
Heat up a heavy-bottomed pot while you prepare the vegetables.
Chop the onion, mince the garlic, and dice the carrots and celery.
Add the oil to the pot and saute the onions and garlic until fragrant.
Add the carrots, celery, kindey beans, tomato sauce, oregano and Italian seasoning. Stir for about 2 minutes.
Add the cherry tomatoes and chicken stock. Bring to a boil and add the pasta.
Lower the heat and cook until the pasta and the vegetables are tender about 25 min. Add the baby spinach and stir until they are wilted.
Serve with grated parmesan cheese and chopped parsley for garnish.
© 2023 Copyright 2020 MarisolCooks.com