Jump to recipe
Jericalla is a traditional desert from Jalisco, Mexico. It is similar to flan but with a golden brown or burnt top, almost like a crème brûlée, without being brittle. It is a great dessert to make ahead of time because it is even better after it's been chilling in the fridge overnight.
Jericalla is made with a handful of ingredients and requires minimum skills to make them. Just add all the ingredients to a bowl, whisk, and bake; but even if it was a very sophisticated and complicated dessert, I would still make it. The sweet vanilla flavor with a hint of cinnamon is so delicate, I like to say it's like an angel's kiss.
What you need to make Jericallas
Milk
Mexican Vanilla. Of course, I am going to say that any vanilla would be ok but… If you can get Mexican vanilla, please do.
Two sticks of Cinnamon. About 2″ each stick.
Sweetened condensed milk
Eggs
Strawberries for serving (optional)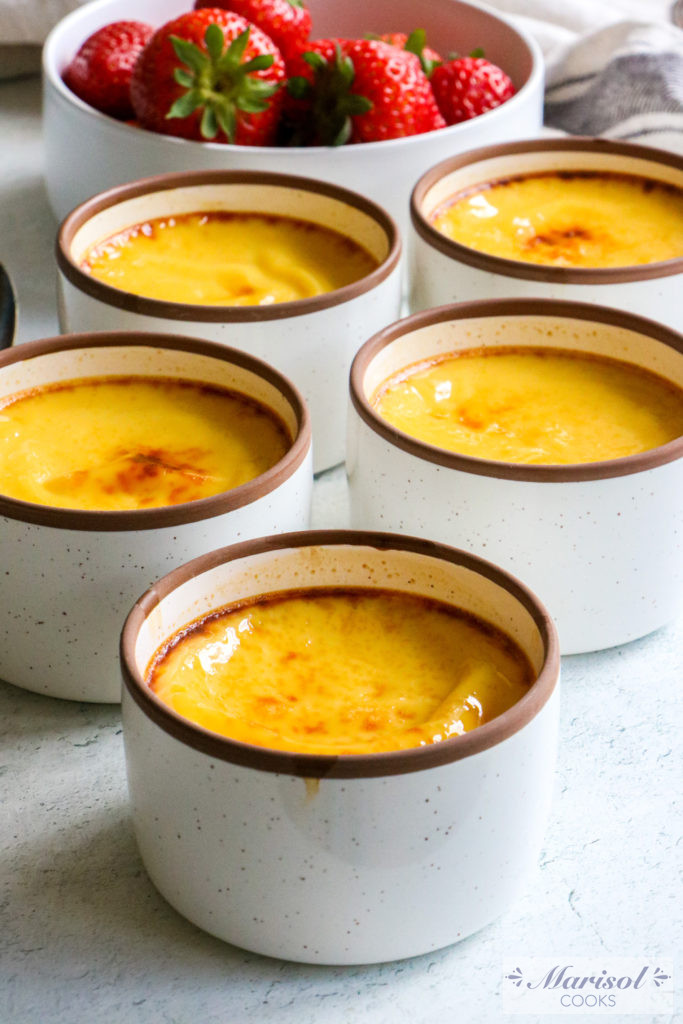 Helpful Tips and tricks
Make sure the custard has completely come down to room temperature before chilling. This is a dessert that is meant to be eaten cold and the longer it sits in your refrigerator the better it will taste. I like to place a piece of plastic wrap on top of the custard to make sure it doesn't pick up any smells that could linger in the refrigerator.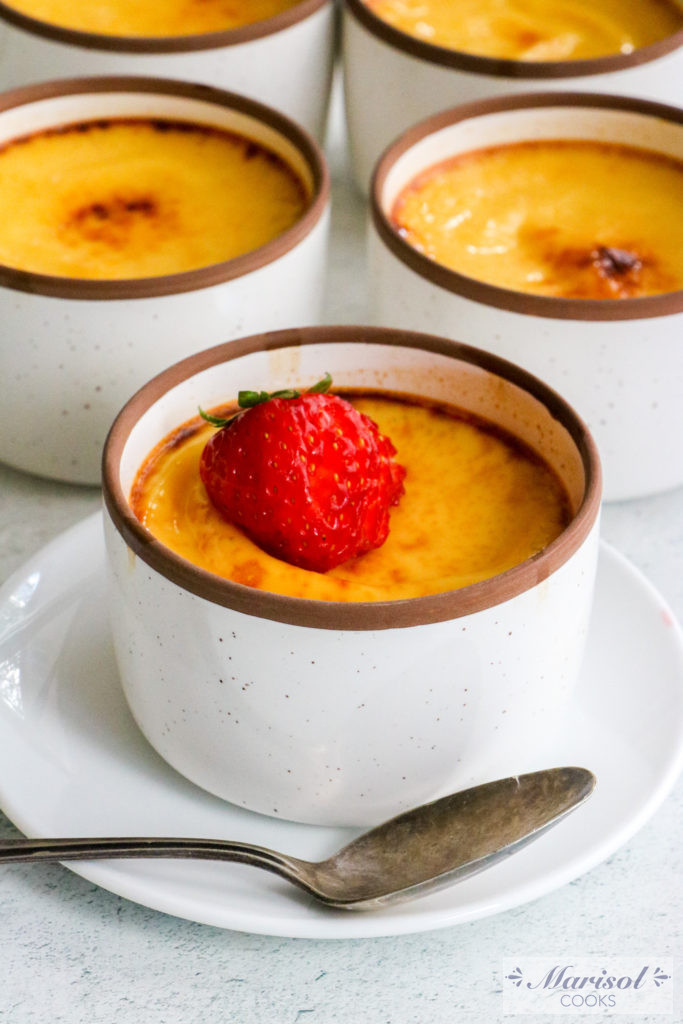 Jericallas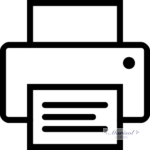 Ingredients
4 cups of milk
2 teaspoons Mexican vanilla if available
2 sticks of cinnamon
1 14oz can Sweetened Condensed Milk
5 whole eggs
Fresh strawberries for serving
Instructions
Place the milk, cinnamon, and vanilla in a medium saucepan and bring it to a gentle simmer. Simmer for about 2 minutes until fragrant. Remove from the heat and let it cool down.
Preheat oven to 350 degrees.
In a medium bowl, whisk the eggs until fluffy. Slowly add the sweetened condensed milk while continuing whisking. Once the milk mixture is cooled, remove the cinnamon stick, and discard it. Add the milk to the egg mixture, one ladle at a time whisking gently.
In a large baking dish or roasting pan, place 6, 6" ramekins inside and add about ½" hot water to the pan. Make sure the water doesn't get inside the ramekins. Fill each ramekin with the custard mixture. Carefully transfer to the oven and bake for 30-40 minutes until set.
If you want the Jericallas to get a golden-brown top, simply place them under the broiler for a few minutes. The top should still be soft, not crispy.
Let cool at room temperature and refrigerate for at least two hours before serving. Serve with fresh strawberries.
© 2023 Copyright 2020 MarisolCooks.com