Jump to recipe
July sneaked up on me! I can't believe 4th of July is tomorrow! Holidays have so been different (to say the least) this year but even with all the restrictions, we are still going to have fun and make the best out of it. Me and my kids made some 4th of July related crafts and while we were finishing, I remembered I have the recipe for the easiest "Sour Cream Baked Donuts" in the world! I won't make any other kind. You just need a bowl, whisk, and a handful of ingredients. This recipe makes about 6 to 8 donuts so, it is perfect for my small family.
My kids got so excited about these donuts! They loved the red, white and blue icing. And of course they loved decorating them and get messy and sticky…oh, how fun! It was worth it though, every sprinkle on the floor was worth it.
What are your great plans for this weekend? Are you grilling something? I think I am, I might even talk my husband into making ice cream. We'll see.
Enjoy your weekend friends! Be kind, considerate to others and stay safe.
Recipe below!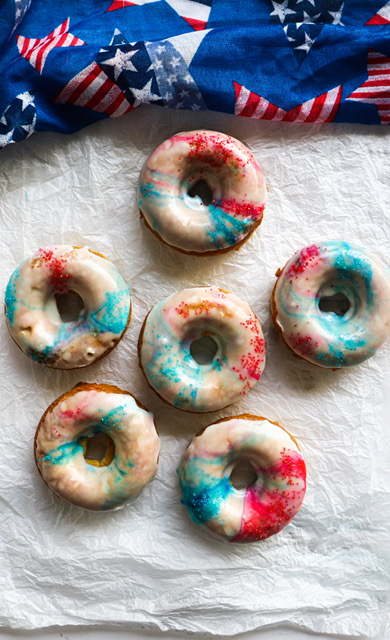 Sour Cream Baked Donuts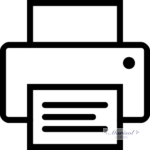 Ingredients
1/2 cup sour cream
1 large egg
1/4 teaspoon vanilla butternut flavor (or 1/2 teaspoon vanilla extract)
1/4 cup canola oil
1/2 cup sugar
1 cup all purpose flour
1/2 teaspoon baking soda
1/4 teaspoon salt
-For The Glaze-
1 1/2 cup powder sugar
3 to 4 tablespoons milk
1 tablespoon room temperature butter
Red and blue food coloring
Instructions
Preheat oven to 350 degrees and spray a donut pan with cooking spray.
In a bowl, mix together the sour cream, egg, vanilla, canola oil and sugar
Add flour, baking soda, and salt. Stir gently until well combined
Spoon the batter into the baking pan and bake for about 12 to 14 min.
Remove from the oven and let it cool in the pan for about five minutes. Transfer to a cooling rack.
To make the glaze combine the powder sugar and milk in a bowl and whisk until smooth. Add the room temperature butter and whisk again until is all combined.
Scared a few drops or red and blue food coloring on the icing and gently mix just to distribute the colors.
After the donuts are completely cool dip the pan side of the donut in the icing. Flip over and allow the icing to drip and set. Place a piece of parchment paper under the cooling rack to catch the drippings for easier clean up.
If you want to dip both sides of the donuts you might want to add a little more milk to the icing to make it thinner. I prefer on side only.
Let the icing set and enjoy!
Share this:
© 2023 Copyright 2020 MarisolCooks.com