Jump to recipe
#sponsored content
I've created this recipe in partnership with @openprairienatural meats and @brassrootsfood to bring you a steak salad that will help you have a mindful eating experience. This meal has lots of color, textures and flavors that help you slow down and bring awareness to what you are eating. If you make this recipe, I challenge you to slow down and take in all the smells and texture of this salad.
What you need to make Steak salad with Sacha Inchi dressing
Olive oil
Butter
1 12oz Ribeye steak. For this recipe I used Open Prairie Natural Meets Ribeye steak
For the dressing:
Sacha Inchi butter. For this recipe I am using Brass Roots Sancha Inchi butter
Fresh ginger
Fresh garlic
Rice vinegar
Soy sauce
Maple syrup
Sesame oil
For the salad:
Lettuce. I like to use a combination of Iceberg and Romain lettuce
Shredded carrots
Cucumbers
Mini salad peppers. Bell peppers or Fresno peppers would also work for this salad.
Salted Sacha Inchi Seeds
Fresh cilantro leaves
Sesame seeds for garnish
Steak Salad With Sacha Inchi Dressing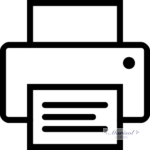 Ingredients
–For the dressing
1 ½ Tbsp Sacha Inchi butter
1-piece fresh ginger (about ½" big)
1 small garlic clove
3 Tbsp rice vinegar
2 Tbsp soy sauce
1 Tbsp maple syrup
1 ½ tsp sesame oil
1 Tbsp warm water
Salt, to taste
–For the salad
½ tsp olive oil
½ tsp butter
1 12 oz Open Prairie® Ribeye steak
1 12 oz bag Iceberg- Romain blend
½ cup shredded carrots
½ cucumber thinly sliced
2 mini salad peppers
¼ cup salted Sacha Inchi Seeds
Fresh cilantro leaves
Sesame seeds, for garnish
Instructions
1. Generously season the steak with salt and pepper. Let the steak rest on the counter for 1 hour.
2. In a blender, add all the ingredients for the dressing except the salt. Blend until very smooth.
Taste the dressing and adjust seasoning if needed. Reserve.
3. Place a cast-iron skillet or griddle on medium-high heat. Add the oil and butter. Once the skillet
is very hot, add the ribeye steak. Cook for 3 minutes on each side for medium.
4. Let the steak rest for 5 minutes before slicing.
5. While the steak is resting, assemble the salad: On a large serving plate add the salad blend and
top with the rest of the salad ingredients.
6. Thinly slice the streak and arrange on one side of the platter. Serve with Sacha Inchi dressing.
© 2023 Copyright 2020 MarisolCooks.com